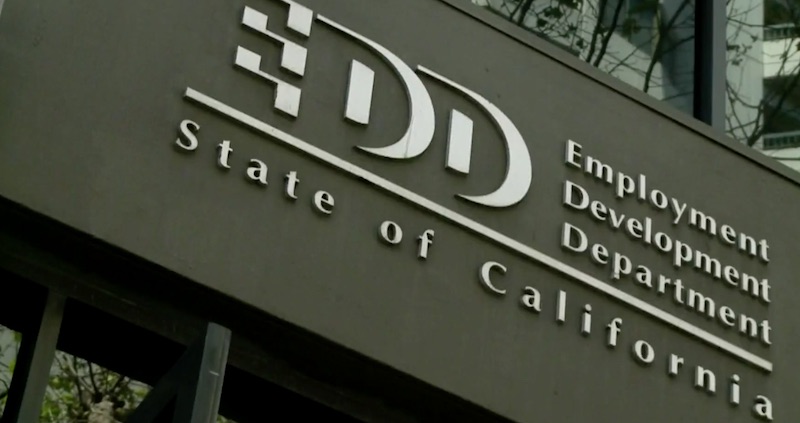 Lawmakers are condemning California's Employment Development Department (EDD), citing harmful delays for applicants seeking unemployment benefits during the pandemic. According to the Los Angeles Times, these lawmakers include both Democrats and Republicans.
Numerous Californians have complained about the EDD and how long it takes to hear back, or how many hours they've spent on hold. You may have experienced this yourself. And if you haven't, you've probably seen friends vent about it on social media.
Assemblymember Jim Patterson (R-Fresno) recently wrote a letter requesting an audit of the system. He cited data from Deloitte Consulting that claimed of the 600,000 people who called EDD during a single week in May, only 150,000 were able to speak to an actual person. "This means 75 percent of people calling didn't get the attention they so desperately needed. These numbers do not include the recurring hang-ups that have been widely described by callers who get through to a representative, only to be disconnected mid-conversation – an issue that has been commonplace since before the pandemic," Patterson's letter continued.
Assemblymember David Chiu (D-San Francisco) said on Twitter that he's done "just about everything I know how to do as a public official to make things work, but my colleagues, my staff, my constituents, & I are at our wits' end." 
He also posted about one constituent who applied for unemployment on March 22, and still has yet to hear back despite calling "literally hundreds of times." Chiu hashtagged his post #eddfailoftheday.
Assemblymember Todd Gloria (D-San Diego) chimed in, too. 
And so did Assemblymember Sabrina Cervantes (D-Riverside):
According to a release EDD issued yesterday, the department has processed over 6.7 million claims and paid out $33.5 billion in benefits since the pandemic began. They also plan to fill over 4,800 new positions across the state in the coming weeks.
But recently, CBS LA spoke to an anonymous EDD phone worker who said the current system is "not working" and that many of the department's new employees received just a day of training. 
"And they get a phone call, and they don't know what to do. They ask the supervisor and they hope that the supervisor actually responds to the chatroom," the employee said.