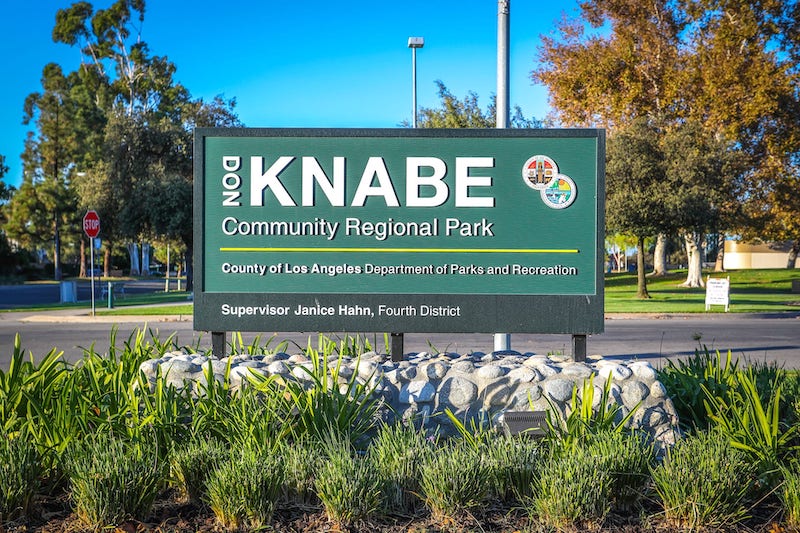 This summer, the L.A. County Department of Parks and Recreation will offer over 111 day- and mini- summer camps at 50 parks countywide. The camps are available for children 6 years and up, and will enforce physical distancing, cleaning protocols, and other health and safety measures. The Los Angeles County Board of Supervisors is offering free and discounted camps at some sites on a first-come, first-served basis. 
To take advantage of this offer, you'll first need to create an account here. Then, select the Register Now button.
On a separate page, you'll see a list of available camps. You can sort them by a variety of criteria, and you can see how close they are to you on a map. Select the name of the camp(s) you're interested in, then scroll down to see if a discount is offered. For example, if you chose this arts & crafts mini-camp at Manzanita Park, you'd see that 4th District Supervisor Janice Hahn is providing a 50% scholarship. When you add the camp to your cart, you'll see the discount is automatically applied. Discount range from 50% to 100%.
There are three, two-week sessions available, each running Monday through Friday, July 6-17, July 20-31, and August 3-14. To get in on that first session, you'll need to register by June 29.
Full-day camps offer things like STEAM education programs and recreation, while mini-camps offer outdoor fun and more in half-day sessions, either from 9 a.m. to noon, or from 1-4 p.m. There are also teen camps at 11 sites from 2 to 7 p.m.
Also, remember that kids and teens can score free, grab-and-go lunches this summer at several participating L.A. County libraries and parks.