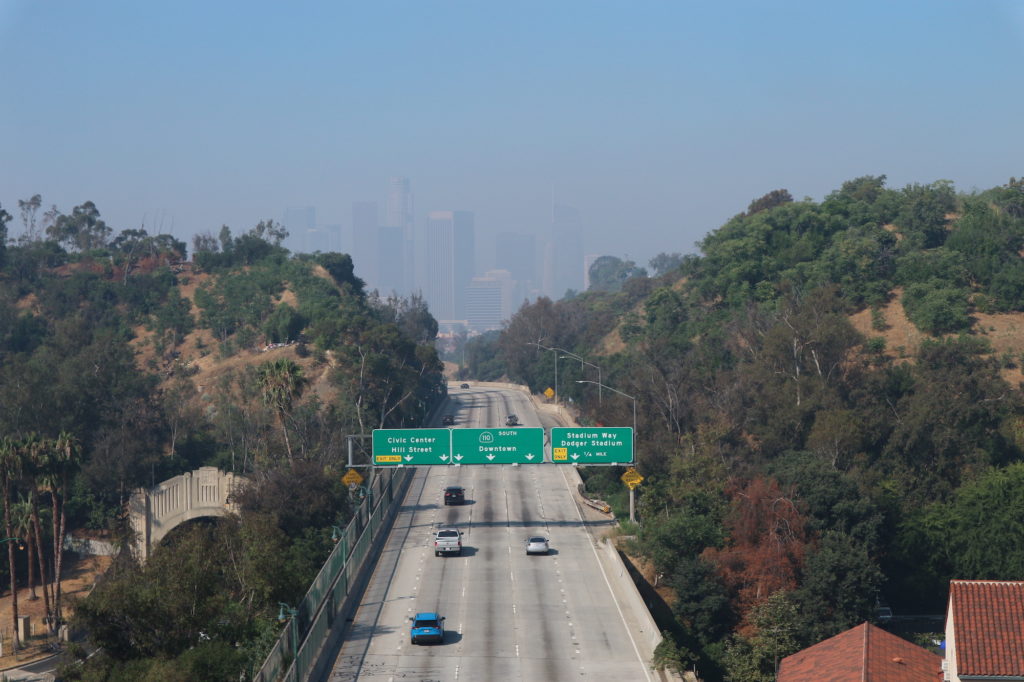 [UPDATE 8:48 p.m.] Air quality levels throughout much of Los Angeles County returned to moderate levels as of Sunday evening. You can monitor L.A.'s real-time air quality here.
[UPDATE 12:15 p.m.] IQAir now shows Los Angeles with an AQI of 132, lowering it to third worst on global city rankings.
---
It's the day after the 4th of July and the air quality in Los Angeles is bad. How bad? Well, according to one air quality database, L.A. had the worst air quality of any major global city, at least when measured in real-time on Sunday morning.
According to rankings on IQAir (as of 10 a.m. PST on Sunday, July 5), Los Angeles posted an average Air Quality Index (or AQI) of 200, giving it the dubious distinction of worst air in the world among ranked cities at that time. Kuwait City, Kuwait and Jarkarta, Indonesia tied for second place at the time of the snapshot with an AQI of 159.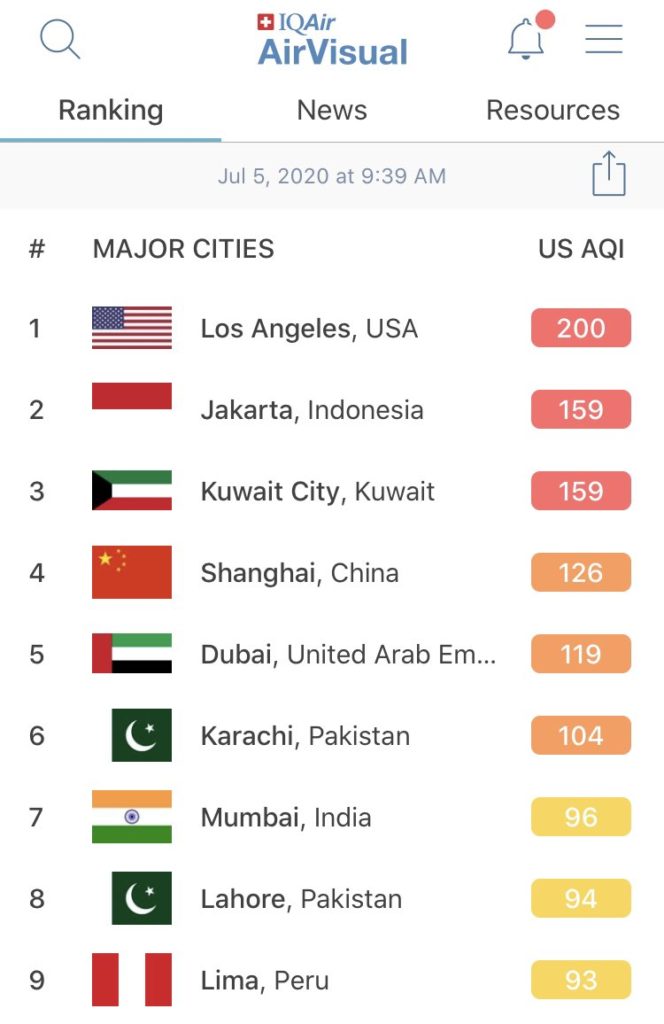 The spike in poor quality comes the morning after residents throughout the county detonated fireworks well into the night as part of apparent 4th of July celebrations. An amended L.A. County order had prohibited public fireworks displays this weekend, but that ban did little to stop residents from taking matters into their own hands.
In some neighborhoods, like Elysian Valley, a succession of pops and explosions began just after dusk and continued, nearly uninterrupted, well past midnight. The story was the same in many other parts of the county.
Drone footage published by YouTube channel SoCal Attractions 360 shows the breadth of fireworks explosions over the city last evening.
On Thursday, before the holiday weekend began, the South Coast Air Quality Management Department issued an advisory for air quality due to fine particular matter released by expected fireworks.
The U.S. AQI is EPA's index for reporting air quality. The higher the value, the worse the air quality. 0-50 is considered healthy, 51-100 is moderate, and 101-150 is unhealthy for sensitive groups. Anything over 150 is considered unhealthy for all individuals. 201 to 300 is very unhealthy, and 301 and higher is hazardous
A more detailed map from PurpleAir.com shows air quality snapshots in neighborhoods throughout L.A. County. In some locations, the AQI measured as high as 304 as of 10 a.m. on Sunday morning.