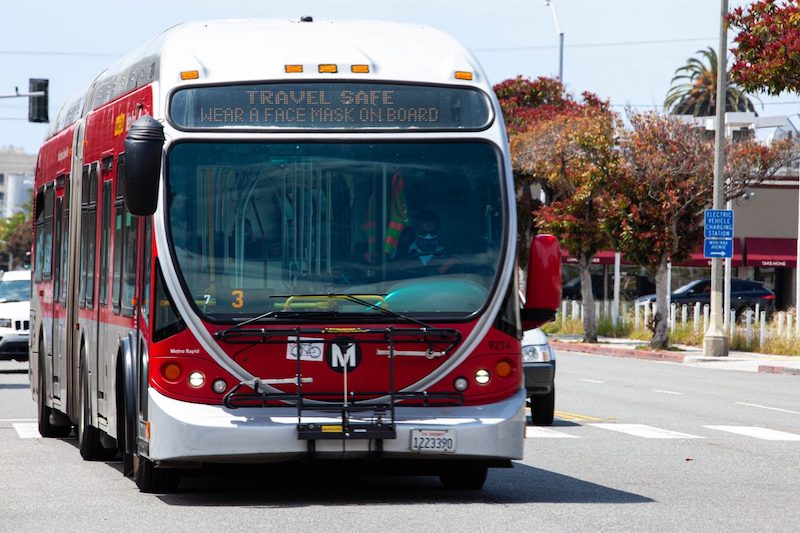 Worried about being unable to social distance on a crowded Metro bus? According to Metro, its new app can predict how many seats are available on your bus line.
Back in May, Metro announced Transit as its new official app. It shows you available routes and Metro bikes and predicts when the next bus or train is due. 
A new feature, according to Metro's The Source, uses recent ridership numbers to estimate how many seats are likely open at any given time. To use this feature, first make sure you have the most recent version of Transit installed. Then open your app. Tap on a line's bus icon to see one of three estimates:
1. "Usually many seats available" indicates 0-33% of seats are in use.
2. "Usually seats available" means 34-84% of seats are in use. 
3. "Usually standing room only" means that 85% of seats are in use. 
Here's what it looks like when I do it for the 757 line, which runs north and south along Western Avenue, at about 1:20 p.m.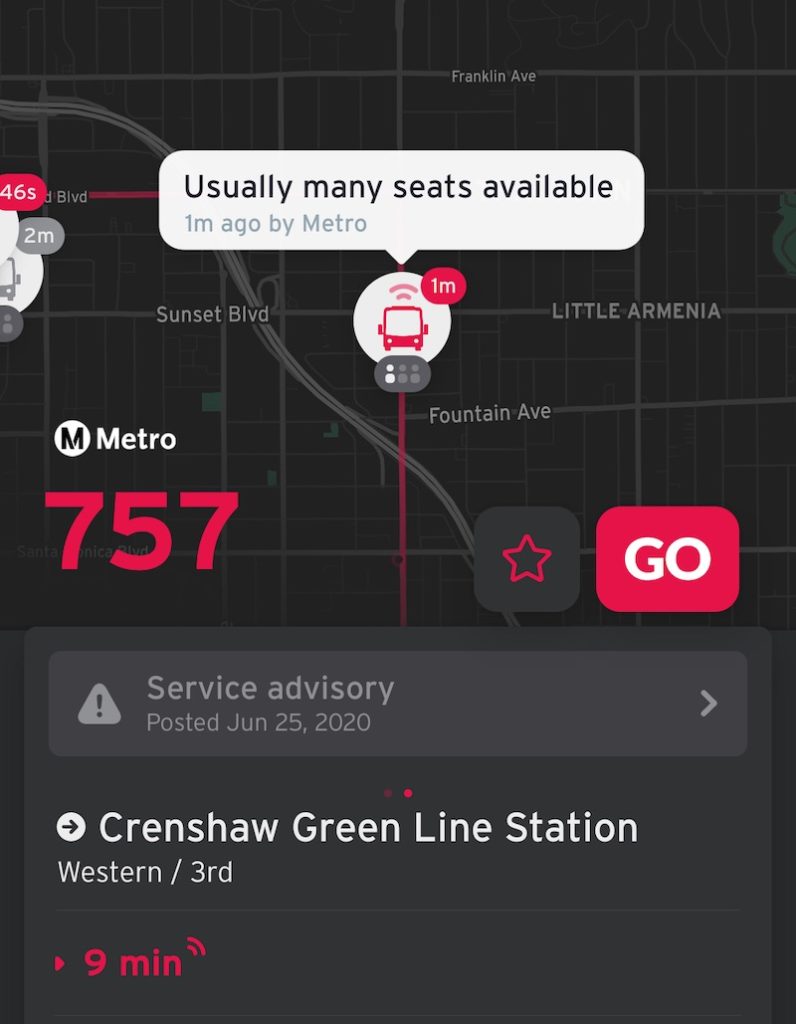 These estimates are based on passenger counters on Metro buses and the data they've provided from the last two weeks. According to Transit, this data is combined with "fancy math from Transit's squad of nerds." Metro says its tests of the feature have shown it's "very reliable," and was accurate more than 80% of the time during spot checks.
Of course, just because a bus is usually pretty open doesn't mean it will be when you board, so it's always best to take COVID-19 precautions. As a reminder, all Metro passengers on buses and trains must wear a mask at all times.