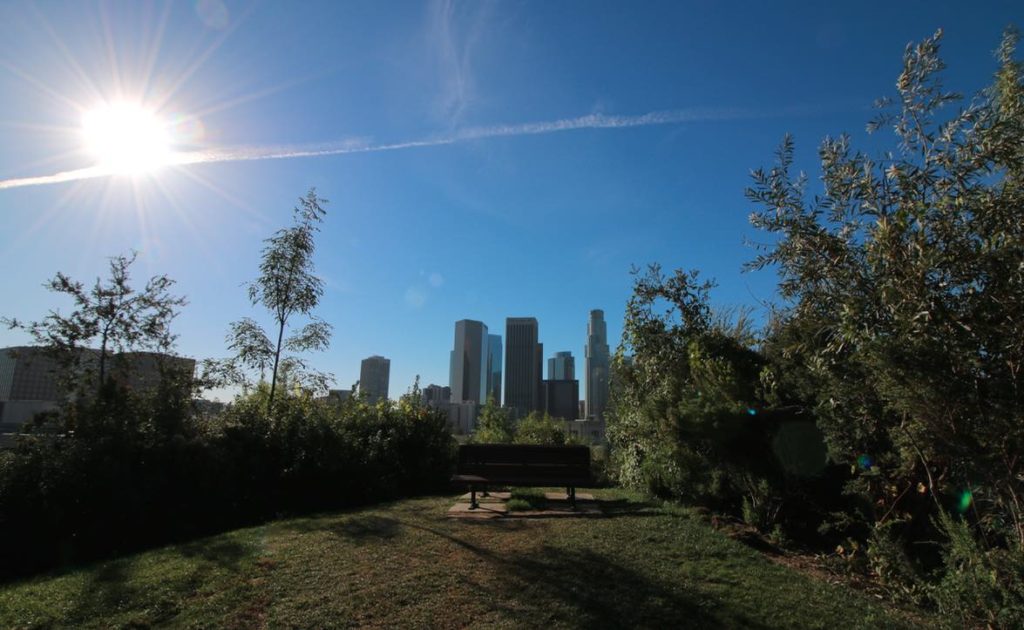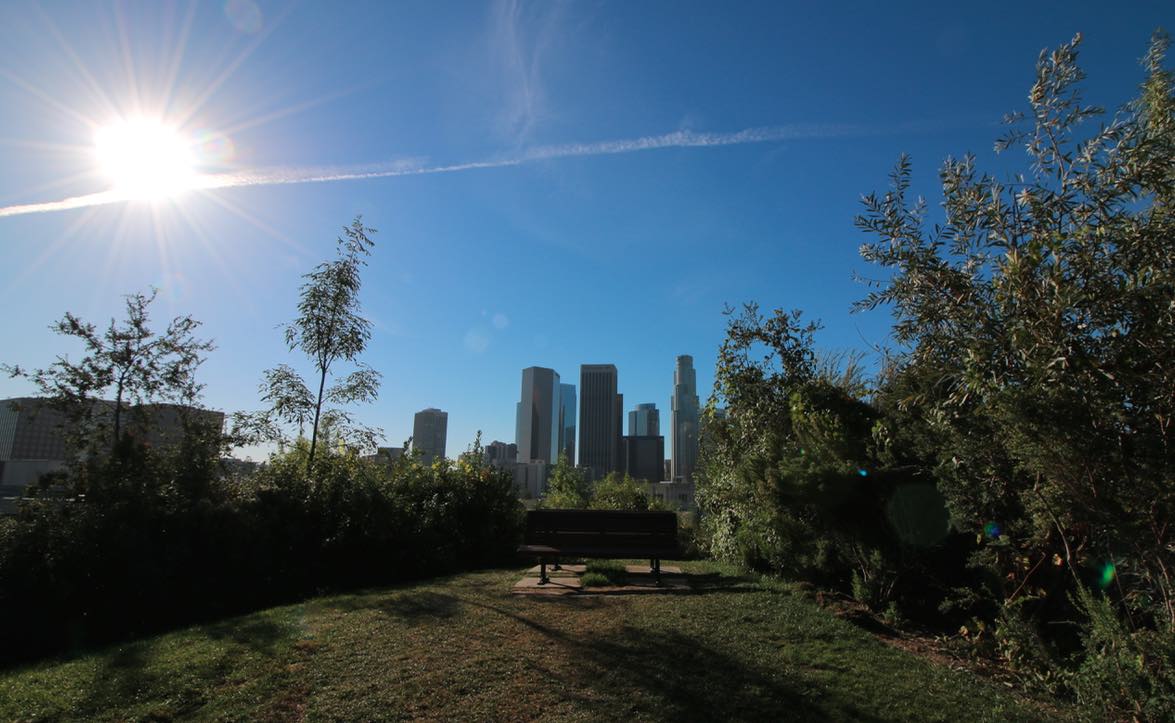 L.A.'s heatwave is bordering on unbearable, but at least we're not dealing with fire tornados and lightning storms (both spotted over the weekend in California). On the positive front, rent relief apps start today, relaxed parking enforcement has been extended, and COVID-19 hospitalizations are down. Also, how do you track your mail-in ballot in California? First, let's look at the news.
Morning News Rundown
Shoutout to Mother Nature for making 2020 seem just a little bit more end-of-the-world-y! As temp spikes and wildfires have ravaged the state over the past few days, we've seen weather extremes ranging from lightning storms in the Bay Area to a fire tornado near the Nevada border. An excessive heat warning remains in effect in Los Angeles through at least Thursday, with temps expected to peak on Tuesday. Some parts of the county might see highs upwards of 110. Please make sure to hydrate and stay out of the heat as best you can, which may or may not include finding a local cooling center. [NBC Los Angeles]
The heatwave triggered California to order a Stage 3 Electrical Emergency on Friday (the first since 2001), which also led to rolling blackout warnings. If you want to understand how the rotating power outages help manage the energy demand throughout the state, LAist has a primer. [LAist]
L.A. County has surpassed 220,000 COVID-19 infections, but the good news is that hospitalizations seem to be on the decline. Currently, there are 1,357 confirmed COVID-19 hospitalizations countywide. That number is down from a peak of 2,200 in mid-July. [Public Health]
No plans to move your car anytime soon? Relaxed parking enforcement in the city of Los Angeles has been extended through October 1. [KTLA]
Applications for rent relief start today. L.A. County residents who meet certains requirements can receive up to $10,000 in relief. [NBC Los Angeles]
In a big blow to local long-form journalism, KCET has apparently shuttered its SoCal Connected coverage and let go of longtime producer Karen Foshay. SoCal Connected previously won the Peabody Award in 2009 for coverage of Southern California medical cannabis culture and was most recently nominated for five local Emmy awards. Season 10 is currently airing weekly on KCET. [Twitter]
Track Your Ballot
As the present administration continues its not-so-subtle assault on the U.S. Postal Service, concerns grow among voters everywhere about the timing of their mail-in ballots.
It turns out that the California Secretary of State has a new service to help put your mind at ease. It's called Where's My Ballot, and it allows registered voters to sign up through email to get updates on where their ballot is in the delivery process––mailed, received, and counted. Handy!
As a reminder, every registered voter in the state will receive a mail-in ballot this year. Also remember that L.A. County has done away with the traditional polling stations this year, instead opting for vote centers. Residents can cast ballots at any of the vote centers throughout the county, and there will also be over 300 secure drop boxes to return your mail-in ballot.
One nice thing about living in California: They really are trying to make voting easier (take note, other states).