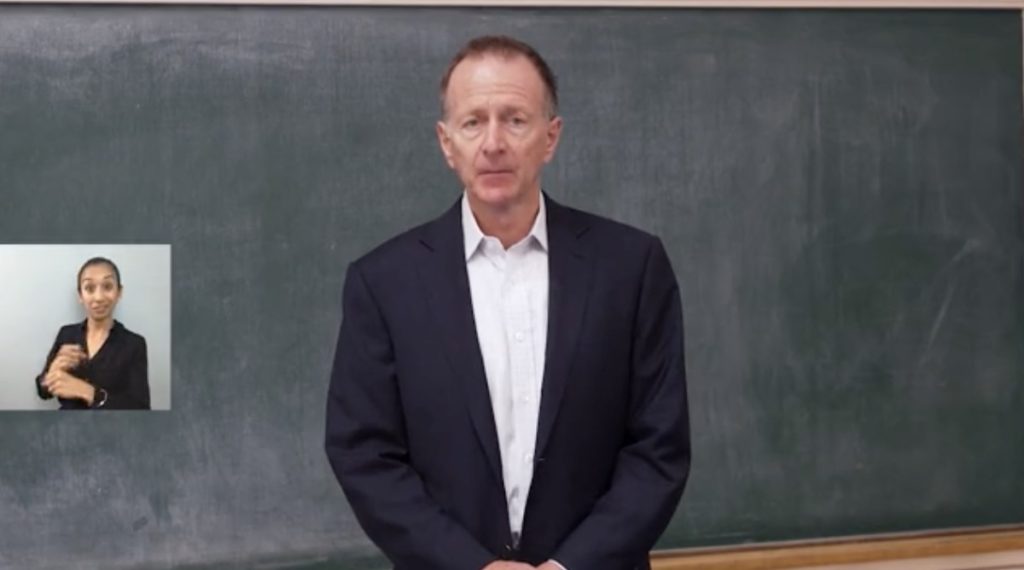 LAUSD wants to test all its students and staff, but the price tag is hefty and the details are still a bit light. Also in today's rundown: USC is on the lookout for phase 3 volunteers, protestors gather at the Venice Post Office, and a socially distant wine window has popped up in Silver Lake. Finally, this record-setting heatwave isn't letting up anytime soon. First, some news.
Morning News Rundown
Zoom, Zoom! Today, half a million Los Angeles Unified students will log on to virtual classes as the new school year begins. Yesterday, LAUSD Superintendent Austin Beutner laid out a plan to test and contact trace all district students and faculty for COVID-19. It sounds good in principle, but details are a bit murky. Testing will start with employees who are actually working on campus. After that, it's still unclear how often teachers and students would be tested or if it would be done at regular intervals. Beutner pitched such a program as a way to understand community prevalence, with insights of the study potentially informing public health decisions around the country. The proposed program costs about $150 million, Beutner said. [LAist]
The USC Keck School of Medicine is looking for 500 volunteers for a phase 3 COVID-19 vaccine study. Here's the catch: Researchers want individuals who are currently at high risk of contracting the virus, like workers at a Vernon meatpacking company, for example. [NBC Los Angeles]
Yesterday afternoon, about a dozen people gathered outside the post office in Venice to protest recent changes to the U.S. Postal Service, including service slowdowns, removal of blue drop boxes in neighborhoods, and the retirement of dozens of high-speed mail sorting machines around the country. The USPS has warned that ballots in as many as 46 states may be delayed during the upcoming November election. [ABC 7]
L.A. County now meets five of the state's six indicators for reopening, including a current positivity rate of 6%. That said, Public Health Director Dr. Barbara Ferrer doesn't want county residents to jump the gun on thinking everything is getting back to normal. [LB Post]
The Los Angeles Department of Cultural Affairs Public Art Division has created a $340,000 fund for artists impacted by COVID-19. Eligible artists can apply for grants between $500 to $1,500. [We Like L.A.]
The L.A. Kings suspended their mascot, Bailey, in the midst of sexual harassment allegations from a former female employee of the team. Actually, it's not the mascot itself, but Tim Smith (the man who dons the lion costume at home games) who is now at the center of a $1 million lawsuit against the Kings and their ownership group. [KTLA]
Silver Lake wine shop Vinovore hasn't allowed customers inside the store since the early days of the pandemic, but it recently warmed up to a new idea: A socially distant wine window that sells bottles to customers outside its storefront. [We Like L.A.]
Hot Hot Heat
For some more perspective on the present heatwave, consider that Death Valley was not only the hottest place on Earth this past Sunday, but it was about as hot as it's ever been in the last hundred years.
The temperature recorded at the appropriately named Furnace Creek Visitors Center was 130 degrees on Sunday. That's just four degrees shy of the all-time record (a record sometimes disputed) from 1913. For anyone daring enough, the National Weather Service issued this dire disclaimer: "Travel prepared to survive." But don't worry, at least it cooled overnight… down to a frosty 100 degrees.
If you're wondering, the temps won't be toning down anytime soon. Locally, Tuesday is expected to be the hottest day this week. Los Angeles proper is expected to be at or above 90-degree highs for at least the next six days. Out in the Valley, the City of San Fernando is projected to hit record 100+ highs on 7 of the next 10 days. It's supposed to be 108 there on Tuesday.
This is all to say, drink lots of water and stay inside.