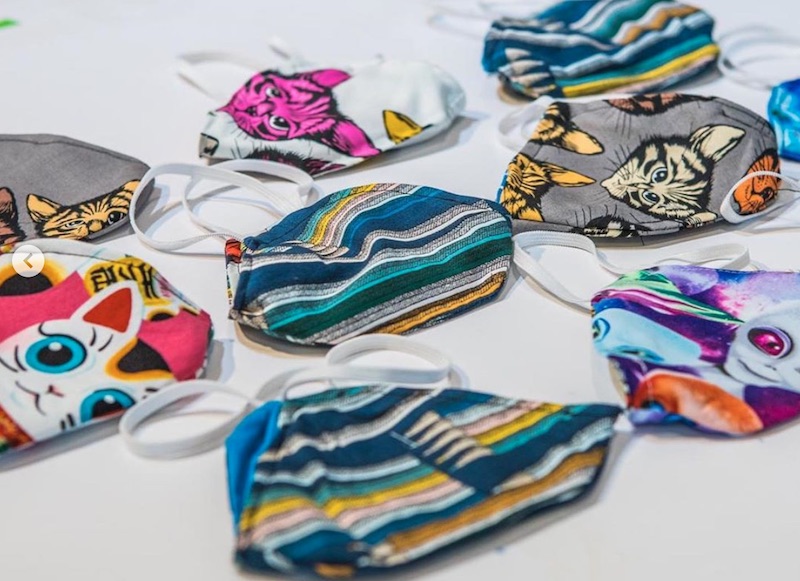 All Californians must wear a face covering when in public effective today. There are exceptions for those with medical conditions or disabilities, children under 2, and for those dining in at a restaurant that's reopened for sitdown service.
The California Department of Public Health released updated guidance for wearing face coverings today. Via the document:
Over the last four months, we have learned a lot about COVID-19 transmission, most notably that people who are infected but are asymptomatic or presymptomatic play an important part in community spread. The use of face coverings by everyone can limit the release of infected droplets when talking, coughing, and/or sneezing, as well as reinforce physical distancing.
People must also continue to practice social distancing and wash their hands frequently to slow the spread of COVID-19.
According to the new guidance, you should wear your facial covering whenever you're in public and around people you can't stay six feet away from unless those people live with you.
So, for example, you'd wear your mask inside a store, while in line, on the bus, in a taxi or rideshare vehicle, at work if you work in a public place or interact with others, and when in communal areas like hallways, elevators, parking garages, or stairwells.
You don't have to wear your mask in your own home, if you're outside and not near anyone you don't live with, or if you're eating or drinking at your table at a restaurant.
There are also several situations when a person wouldn't wear a mask. People who have a disability or condition that would make it hard to breathe if they wore a mask don't have to wear one. People who are unconscious, incapacitated, or who can't remove their facial coverings on their own shouldn't wear one. If you're hearing impaired or communicating with someone who is hearing impaired, and you need to see each other's mouths to communicate, that's fine. Kids two and younger shouldn't wear a mask as it could be a suffocation risk.
For a complete guide to who should wear a mask and when, click here.
Though many Californians have been voluntarily wearing masks since March, there are people who simply don't want to wear one, no matter how many times health officials indicate they should.

Former Orange County Chief Health Officer Dr. Nichole Quick resigned earlier this month after receiving threats over her order to wear facial coverings. Some protestors even made a banner depicting Quick as a Nazi. A few days later, Orange County walked back its mask requirement, strongly recommending residents to wear one instead.
It's not currently clear how the state will enforce this policy, or if those who continue to refuse to wear a face covering in public will be penalized in any way. Businesses, however, may refuse entry to those who try to enter without a mask.
Related: We Asked a Doctor About the Best Masks and How to Use Them