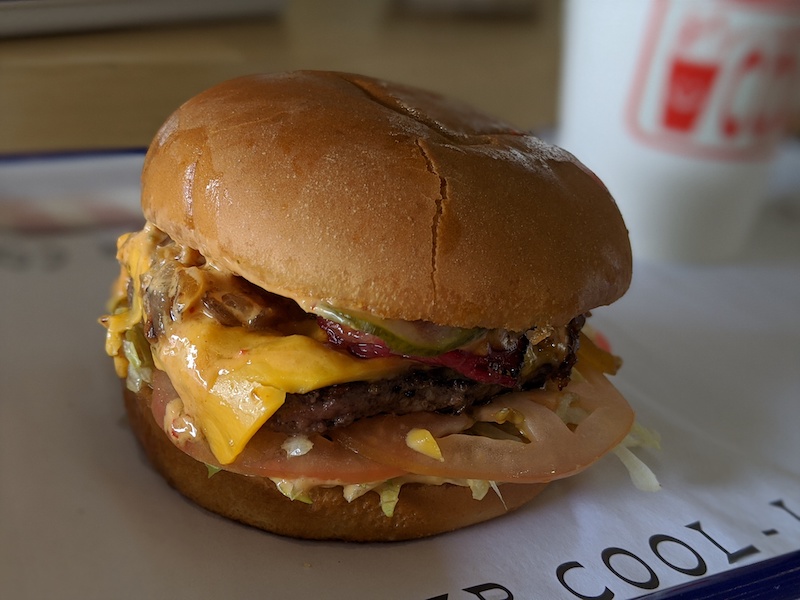 Uncool is a new casual, all-day dine-in or takeout spot coming to Larchmont on Monday. It offers customizable burgers and fried chicken sandwiches, vegan shakes, and desserts.
Uncool comes from Blurred Lines Hospitality Co., the group behind Counterpart Vegan, Tacos Tu Madre (which also has a Larchmont location), and Bardonna. Uncool moves into the space previously occupied by Bardonna. The revamp has transformed the former coffeeshop into minimalist, airy space with communal and counter-style seating.
Foodwise, Uncool's burgers are a solid choice—flavorful, a little messy, and everything you expect in a burger plus a few surprises. They take a thin-pressed patty, then add on toppings like maple-glazed pastrami bacon, onion jam, raclette cheese, cheese crisps, or truffle mayo. You can make any burger a single or double, vegan, a salad, or a rice bowl. The fried chicken sandwiches can also be made vegan, or served as salads or bowls.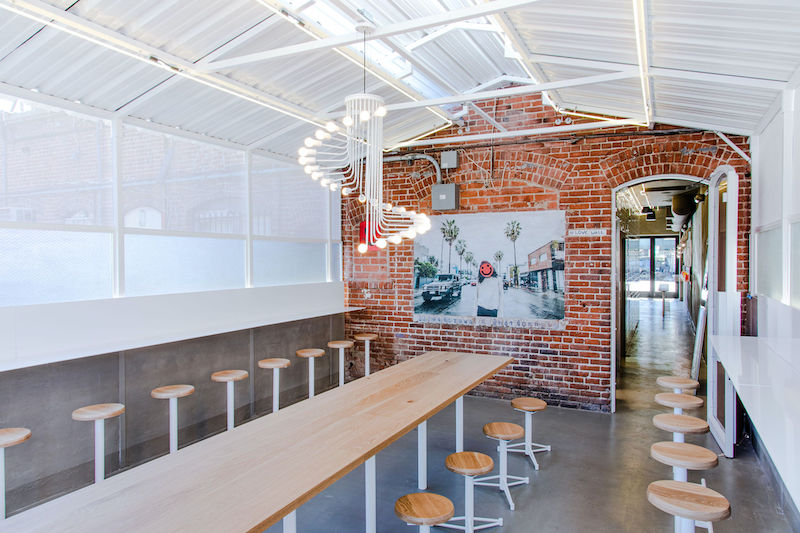 It's pretty affordable, especially if a single burger will fill you up. You can get a single classic burger for $5, which comes topped with caramelized onions, tomato, house pickles, lettuce, American cheese, and burger sauce. You can also opt for simpler offerings from the kids' menu, including a plain cheeseburger with ketchup or grilled cheese ($4), and you don't have to be a kid to order. 
Or you can splurge on a Rolls Royce burger with raclette cheese, truffle mayo, arugula, fennel, and onion jam. Make it a combo for $8, which includes fries, a drink, and a sticker. On June 22, Uncool will donate all proceeds from combos to STOMP Out Bullying, and then $1 per combo thereafter.
The drinks, it's worth mentioning, aren't your standard fountain drinks, but instead include some fun options like Topo Chico, Mexican Coke, Olipop Probiotic Sodas, and more. 
Breakfast is available all day and includes a breakfast burrito with scrambled eggs, cheese crisps, rosemary hash browns, and yuzu chipotle aioli ($8) or a vegan sausage sandwich ($9). Nitro cold brew and Vietnamese iced coffee are also available.
And for dessert, you can choose among vegan shakes or hand pies. A standout is the matcha rose shake, an unexpected flavor for a shake that totally works.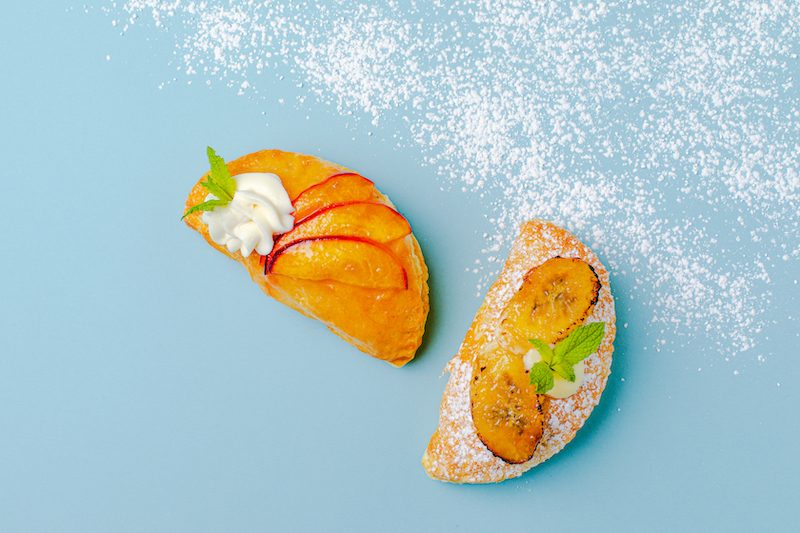 It's a weird time for a restaurant to open, but Uncool has done so with all the county- and city-mandated precautions. You can easily leave empty chairs between groups at the tables and counters for social distancing. Though paper menus are available, you can also order touch-free through Uncool's app. Expect to see staff in masks and face shields and bottles of hand sanitizer readily available. Pickup and take-out are also an option.
Though Uncool is doing its soft-open now, it officially opens on Monday, June 22. Hours are Mon.-Thurs., 11 a.m. to 11 p.m., Fri.-Sun., 10 a.m. to midnight (which is pretty late for Larchmont!) More info here.