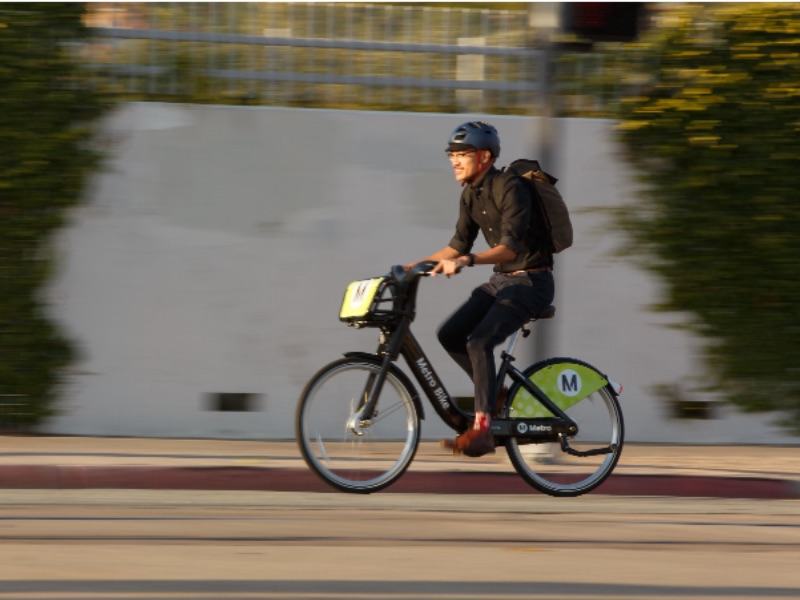 Metro is offering free, half-hour bike rides this weekend from Friday, June 19 through Sunday, June 21. There's no limit to the number of rides you can take. As long as each individual ride is 30 minutes or less, you'll pay a grand total of $0.
To get in on this deal, you'll first need to find a Metro Bike Share near you. You can do this with the Transit app, which is now Metro's official app partner, or here. You'll also need a Tap to Go account (which you can also use to put money on your TAP card online). When you get to the Bike Share, just choose 1-Ride Pass at the kiosk to redeem. You will need to have a credit or debit card on file, and a temporary authorization of funds will apply. If you go over 30 minutes, it's $1.75 for every 30 minutes after. 
You can also download the Metro Bike Share app to see stations near you, and Metro Bike Share pass holders can also use the BCycle app to unlock bikes. Find out more about how to get started with Metro's Bike Share program here.