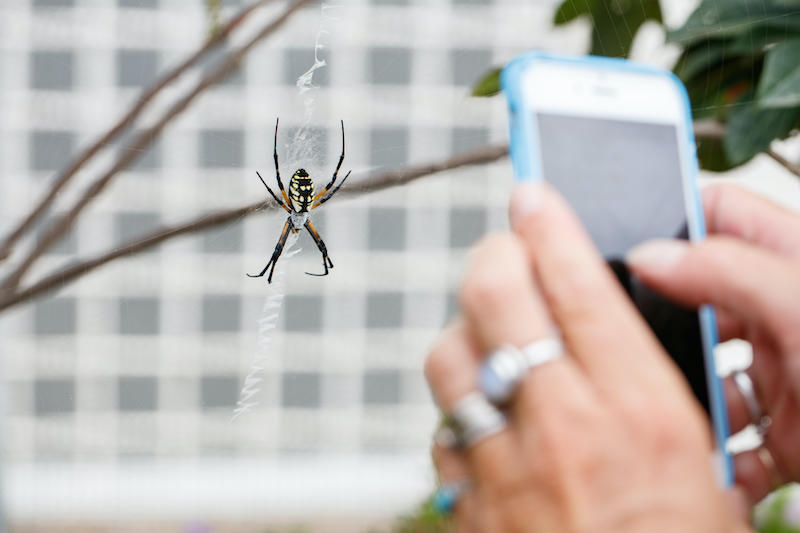 As butterfly season draws to a close, it's time to welcome our eight-legged friends. The Natural History Museum of Los Angeles will open its Spider Pavilion to the general public on October 25. 
You can visit the museum's several hundred spiders on select dates between October 25 and November 29, or starting on October 22 if you're a member. The pavilion is entirely outdoors, allowing guests to social distance on its pathways while enjoying plants and a little sunshine. Educators will be on hand to talk about the wolf spiders, jumping spiders, tarantulas, and other bugs that call the pavilion home. 
Additionally, parts of the museum's Nature Gardens will also be open, while the indoor museum remains closed. The Butterly Pavilion remains open through October 11, but it's completely sold out for the season.
Tickets to the Spider Pavilion are $6 and must be reserved in advance online. They go on sale on October 14, with more released on November 2.