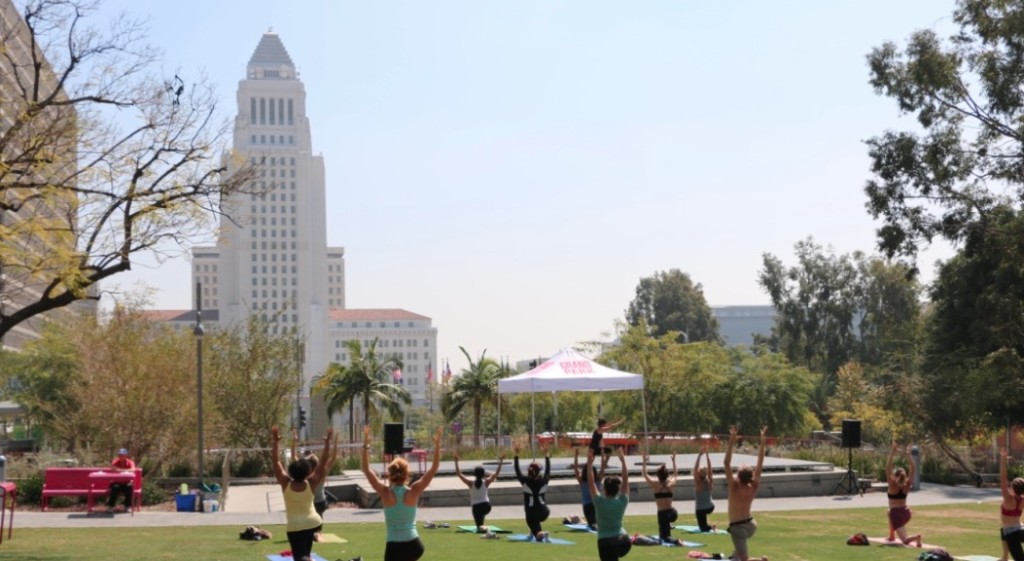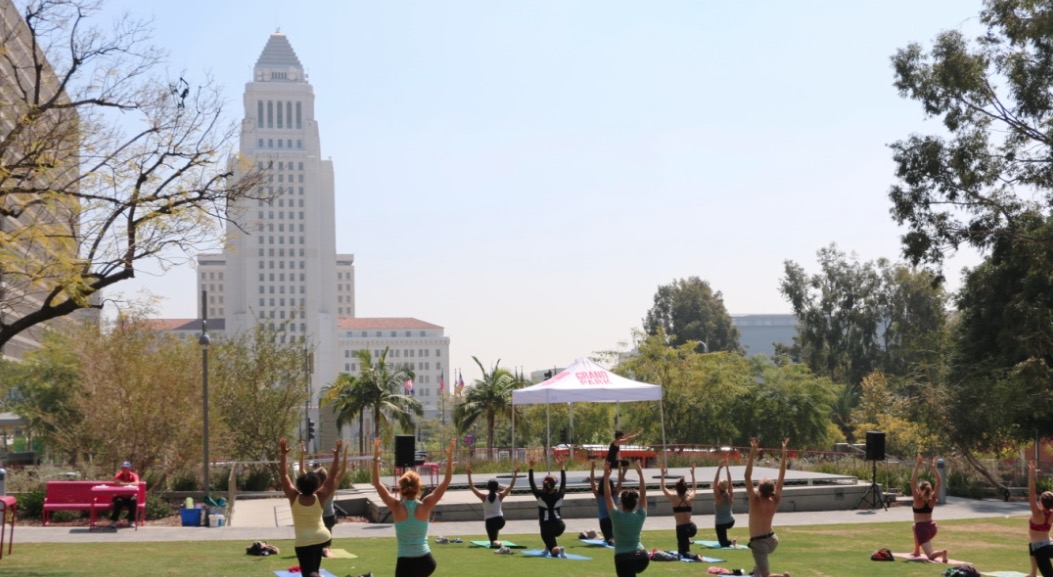 As we all ponder what life will look like in the next several weeks and months, a new set of proposals suggests we take things outside. Councilmember Mike Bonin has authored two new motions: one suggests that L.A. restaurants be allowed to use sidewalks and street space for al fresco dining, the other for fitness instructors to more easily teach in public parks. 
"It might be a while before sit-down service returns to restaurants, and even longer before gyms or fitness centers open, so I am urging city agencies to plan ahead for ways to make it easier for our entrepreneurs, their employees, and their customers. Once we emerge from Safer at Home orders, we are still going to need to follow physical distancing rules for a while. Many things that we used to do indoors might need to expand outdoors, and that means we need to do a better job managing and sharing our public spaces," Bonin wrote in a statement.
The restaurant motion notes that with the reduced capacity physical distancing requires, many restaurants may be unable to survive even when they reopen for dine-in service. By letting restaurants use available sidewalks, street space, or parking lots, they could add extra tables and still abide by future health protocols. 
"Expanding outdoor dining will help restaurants return to profitability, restore staffing levels and incomes for workers, and provide customers with a healthier and safer dining environment consistent with public health guidelines," the motion reads.
The motion asks for the City Council to direct the Department of Transportation and Bureau of Engineering to provide a streamlined, affordable permitting process for restaurants to offer service in the public right-of-way and for the Department of City Planning to recommend actions to temporarily suspend parking requirements and other codes to allow restaurants to serve customers on private parking lots.
Long Beach recently decided to move forward with a similar plan.
"The science says that it's much safer than indoor dining," Long Beach Mayor Robert Garcia said. "And so, as soon as restaurants are allowed, we want this ready, but we can start opening [the outdoor spaces] now in neighborhoods and other locations before the restaurant dining even starts."
Meanwhile, California's Alcoholic Beverage Control has introduced a Temporary Catering Authorization that would allow restaurants to make outdoor space for both food and alcohol service, Eater LA reports. This could include nearby sidewalks and parking lots. 
While many are currently getting their workouts in at home through online classes or on their own, gyms probably won't open back up for a while. While restaurants are in Stage 2 of the state's reopening guidelines, gyms and fitness studios are in Stage 3. When they do reopen, they'll likely do so with restrictions and limited capacity.

Bonin's second motion suggests that the Department of Recreation and Parks change its permitting process for trainers from a "confusing and time-consuming" process to a streamlined one with discounted rates and deferred initial payments. This would allow trainers and instructors to begin taking clients and bringing in income, while also offering Angelenos a physically distanced way to work out.
Of course, none of these things will happen in L.A. until Safer at Home restrictions ease up enough allow them, but an interesting hint at a possible future nonetheless. We'll keep you updated on the motions' progress.