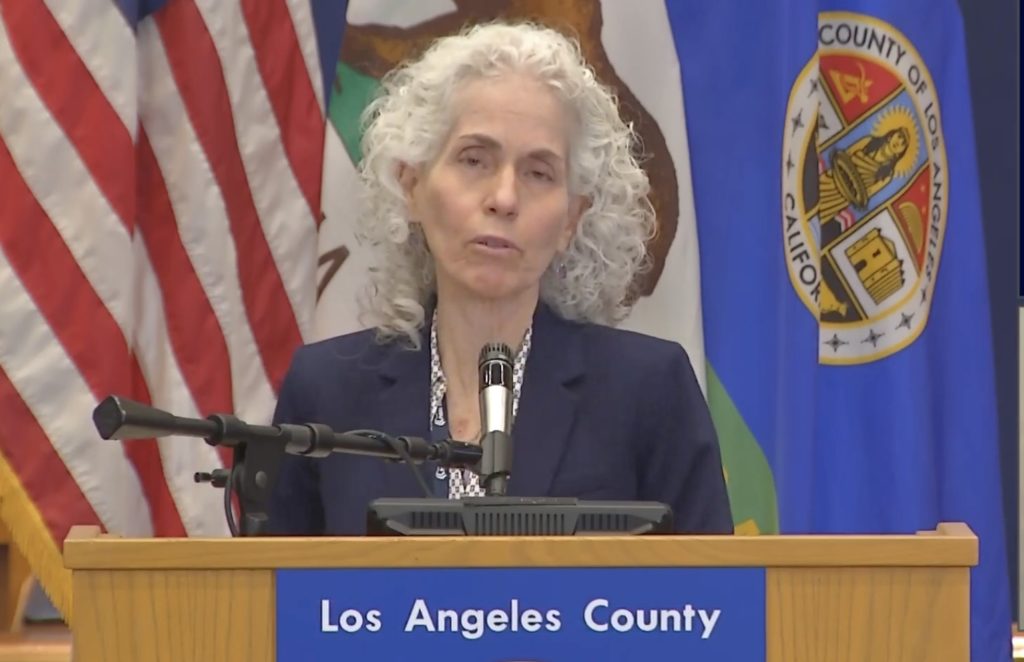 Preliminary data from Los Angeles County Public Health's latest serology study suggests there was not much spread of COVID-19 in our community population since a prior study from April.
The second study tested 1,114 adults in L.A. County between May 8-12 using serology testing, which shows if an individual has developed antibodies to the virus. The study estimated 2.1% of the county's adult population had antibody to COVID-19, which compares to a 4.1% positive rate in the previous study conducted in April.
According to Public Health Director Dr. Barbara Ferrer, the difference in those two numbers may only be a statistical variation, but it's still an important finding. During today's daily briefing, Dr. Ferrer pointed out that even if both tests overlap in margin of error, the fact that they're in the same ballpark suggests there hasn't been a massive uptick in community spread month-over-month. Dr. Ferrer attributed this to the vigilance of county residents:
"I think this is likely…because so many of us did a great job staying at home, physically distancing, and wearing our cloth face coverings."
Beyond the point about community spread, the latest study produced a few other notable findings:
As in the previous survey, more men tested positive compared to women, 2.8% to 1.4%.
There were only slight positivity differences in terms of race and ethnicity.
2.8% of people with a lower income level tested positive compared to 1% of people with a higher income level.
Those between 18 and 54 had higher rates of positivity compared to those 55 and older.
The latest survey broadened its sample by including a higher number of Latinx, Asian American, and African American individuals, compared to the April study. Test translations were also made available in Mandarin and Spanish during this latest round. Still, on the demographic front, there is more work yet to do.
The latest survey also did not include the highest risk groups, including those living in congregate settings (skilled nursing facilities, homeless shelters, jails, etc.) or persons experiencing homelessness. Future studies planned by Public Health will incorporate these demographics.
In addition to broadening the demographics, Dr. Neeraj Sood of USC's Price School of Public Policy said that one of the near term goals is to increase the sample size of those tested. Secondly, future surveys may enroll cohorts, following the same individuals over time and testing repeatedly. The use of these strategies should increase the precision of the studies, and get at core issues like reinfection rate and antibody prevalence over time.
Regardless of any optimism gleaned from the latest data, it comes with a caveat.
"We're still far away from herd immunity and we need to be conscious of that," Dr. Sood said.
As of the today, Public Health has confirmed 40,857 cases of COVID-19 in the county and 1,970 deaths.