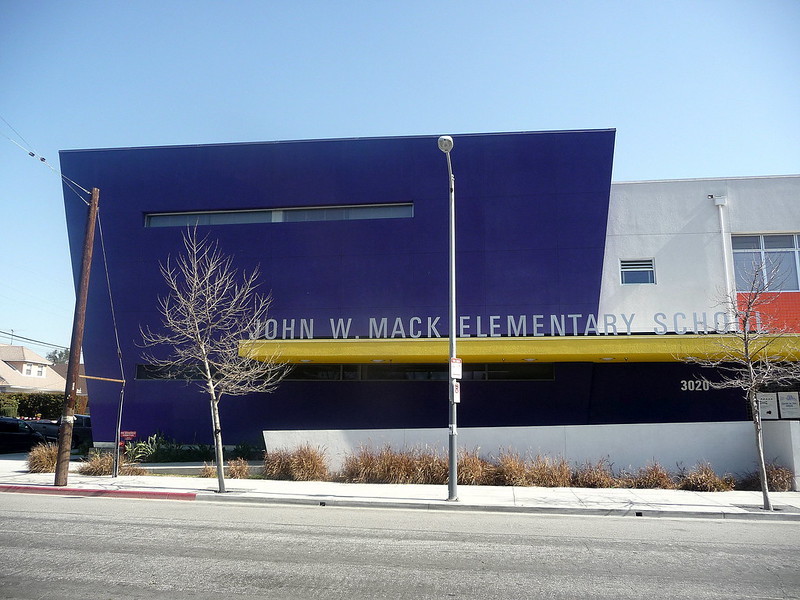 Today, Public Health Director Dr. Barbara Ferrer announced that the county will release guidelines for when K-12 schools reopen. However, Ferrer stressed that just because the guidelines will be available, it doesn't mean schools are authorized to reopen. Instead, Ferrer says to think of these guidelines as a "roadmap for what school campuses will look like" when they reopen in the future. 
The state and each school district will guide reopenings. Notably, LAUSD announced earlier today that it will not resume in-person learning when the school year begins on Aug. 18. 
When students do return to campus, it will look much different than it did before the pandemic. According to Ferrer:
Distanced learning is likely to continue in some way as schools practice distancing in classrooms, on campuses, and on buses. 
Students and faculty will need to wear face coverings with some exceptions, such as when young children have nap time or when students are eating lunch. 
Extracurricular activities will be limited. Extracurricular activities that require students and teachers to be in close contact over extended periods of time won't resume. Some clubs may meet online. 
Team sports that can't be played with physical distancing won't resume. 
Frequent hand washing and sanitizing will be encouraged and monitored. 
These guidelines will be posted on Public Health's website at some point today.
L.A. County Office of Education Superintendent Debra Duardo said districts have been planning to reopen since the day they closed, but health and safety "must come first."
She said the L.A. County Superintendent Task Force is working on partnerships to support families who need childcare and students with special needs.  
Meanwhile, KTLA reports that the Orange County Board of Education plans to push for reopening campuses without social distancing or masks. According to the Board's general recommendations, listed here, K-12 children don't need to social distance because they "represent the lowest-risk cohort for COVID-19." Additionally, the Board is not recommending face coverings: "Requiring children to wear masks during school is not only difficult — if not impossible to implement — but not based on science. It may even be harmful and is therefore not recommended."
Health experts would disagree. They say that wearing masks does slow the spread of COVID-19.