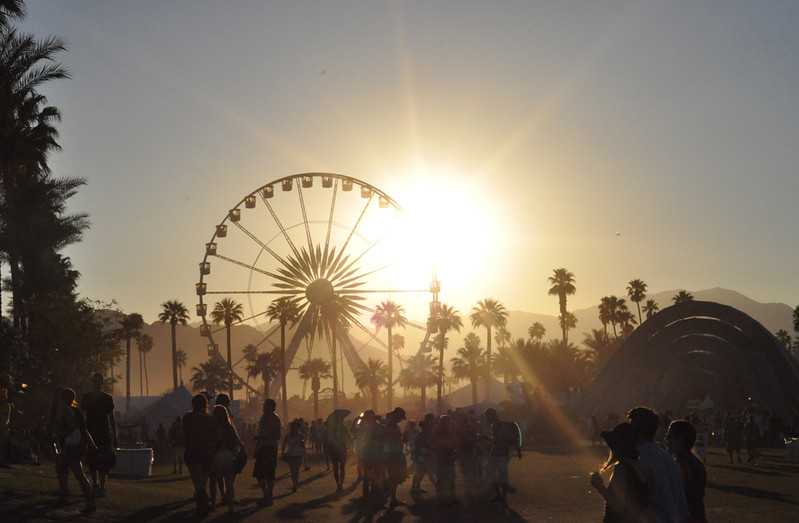 Though fans of the annual music fest are hoping for a fall return, it looks like Coachella might not happen in 2020 at all. According to Bloomberg, Coachella organizers have reportedly asked some musicians from this year's lineup to play in 2021 instead.
Back in March, Coachella was one of the first big events to cancel or postpone in the U.S. due to the COVID-19 pandemic. While other large-scale events, including SXSW and video game conference E3, canceled for 2020 entirely, Goldenvoice/AEG decided to instead push both Coachella and Stagecoach from April to October.
Perhaps things seemed a little more optimistic back then, but as it stands, we may be a long way off from gatherings of that size. For one, it's hard to social distance at a concert, an event where attendees are usually crowding together while jockeying for the best, closest vantage point. And while theme parks are included in Stage 3 of the state's reopening, music venues and sporting arenas aren't until Stage 4. We're currently in Stage 2 statewide with some counties just beginning to dip into Stage 3. 
Bloomberg got its intel from unidentified people familiar with the festival who were pretty vague about the whole thing. They said some of the 2020 acts have already agreed to play next year while others haven't made a decision and still other acts haven't been asked yet. 
Event organizers have not issued any sort of official statement on the matter yet, but Goldenvoice did announce the cancelation of Cruel World, a gothy new wave/postpunk festival set to debut in L.A. in September. Those ticket holders should expect a refund in the next 30 days.