The following is a sponsored collaboration between San Bernardino County and We Like L.A.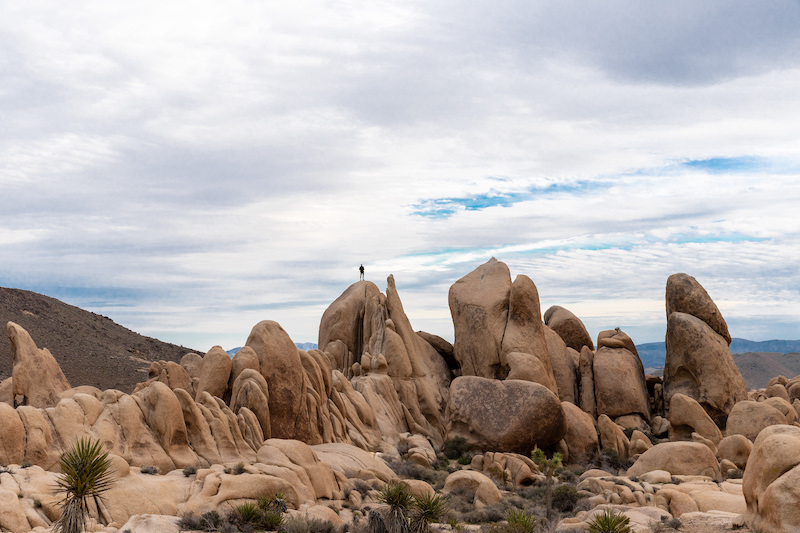 As we make the leap into spring the beauty of Southern California is in full bloom, and there's no better time than right now to take a road trip from Los Angeles to experience it for yourself. And we've got an idea for you:

A few weeks back we continued our collaboration with the county of San Bernardino by embarking on a week-long adventure to Twentynine Palms and Joshua Tree. Along the way we gazed at the stars, scoped out art installations, learned rock climbing, hung out at an old west town, and learned the history of the native peoples and the geologic background of a desert oasis.

Below is a rundown of some of our favorite experiences from the trip, along with additional fun to-do ideas, plus a few helpful reminders to wrap it up.

If you're thinking that a desert road trip is in the cards this spring, this will be a great place to start.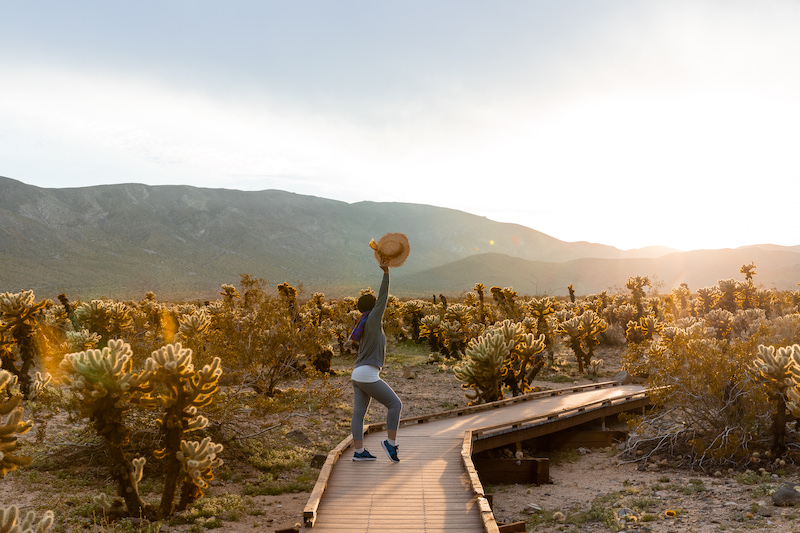 Getting there from L.A.
A straight shot drive from central Los Angeles to Twentynine Palms (minus any traffic hiccups) is a shade under two and a half hours. If you plan to stay in or explore the city of Joshua Tree, you'll hit that first on your way over, as it's about 20 minutes west of Twentynine Palms.
Staying in Twentynine Palms
You have numerous options if you're going to stay in one of the national park gateway communities (as opposed to camping). Lodging in the city is a smart move if you want to explore the park by day and unwind at a few restaurants and bars in the evening.
One advantage of driving the extra 20 minutes to Twentynine Palms is that the west entrance to the national park located in Joshua Tree can get extremely crowded (probably because it's a bit closer to L.A.). Lines may back up for potentially hours (yes, hours!) when there's a flood of people entering on the weekend. The north entrance accessible via Twentynine Palms tends to have fewer entrants (though it still may crowd), so something to keep in mind.
If you do stay in Twentynine Palms, there are a couple of really nice options you may want to consider.
One is Campbell House, a historic retreat on 25-acres that features a dozen unique suites and cottages. Your stay comes with breakfast in the formal dining room.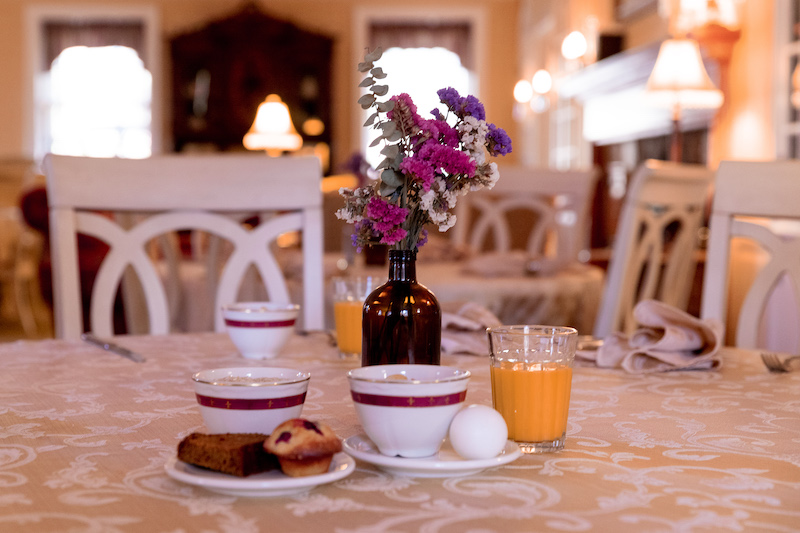 Another option is 29 Palms Inn, where guests can stay in an authentic 1930's adobe bungalow, wood frame cabins or large guests houses. The 70-acre property includes the 9,000 year old Oasis Mara, plus one of the best restaurants in town (more on that later).
Exploring Joshua Tree National Park
If you're planning the trek from Los Angeles then it goes without saying you're going to want to visit Joshua Tree National Park, and take in all the park has to offer.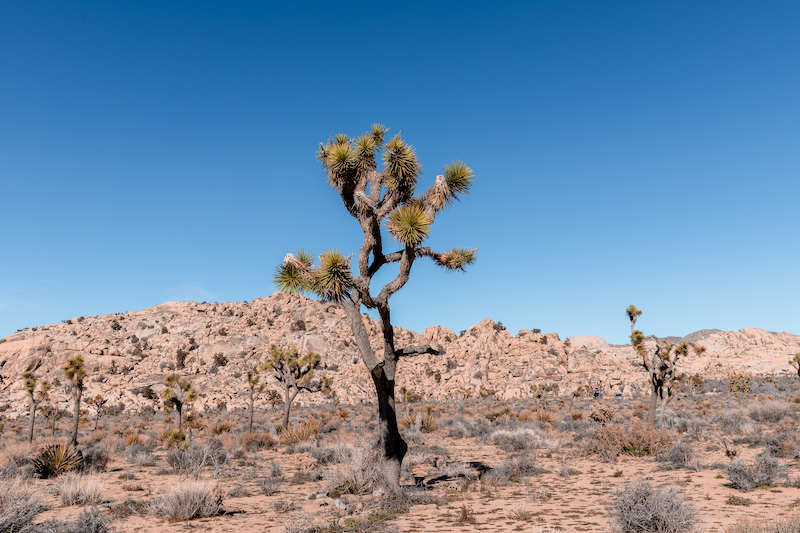 Of course, as with any National Park visit, you'll want to make sure yours is a responsible one. After speaking to several local tourism officials and a park guide, two specific issues that come up time and again are tree vandalism and complications from pets in the park.
In the case of the trees, it's pretty much common sense: Don't climb on them, write on them, attach things to them, or use the branches for firewood. For pets, the NPS has specific guidelines if you're planning to bring your four-legged friend along.
That said, we want to stress how important it is to follow Leave No Trace principles during your visit and remind you by being a good steward of the park your ensure the natural ecosystem maintains itself and other visitors will be able to enjoy it in the future.
Of course, if you can explore the park responsibly, there's A LOT to do!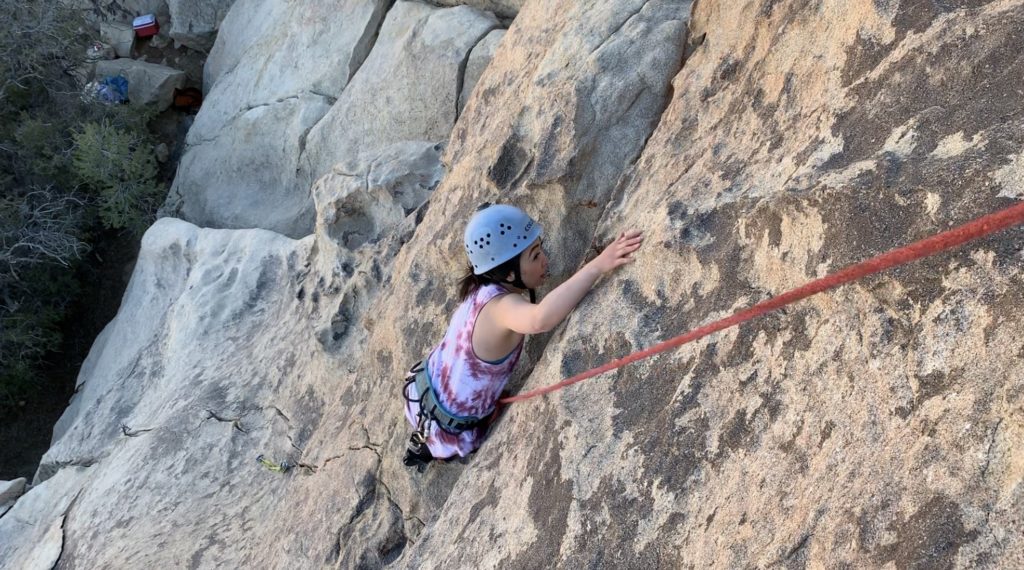 Rock Climbing: Rock climbing tops bucket list items for many park visitors, and there are a number of rock climbing guide options based in Joshua Tree. What we can tell you is our experience with Cliffhanger Climbing Guides was absolutely first rate. Seth, our guide for the day, gave us clear, quality instruction and made us feel confident and relaxed in no time, despite being first-time climbers. The location he chose was secluded enough that it made us feel like we had the park all to ourself, and a picnic-style lunch was provided as part of the experience. We highly recommend for families, newbies, or even experienced climbers who want to fast-track their way to some unique climbing spots within the park. → More information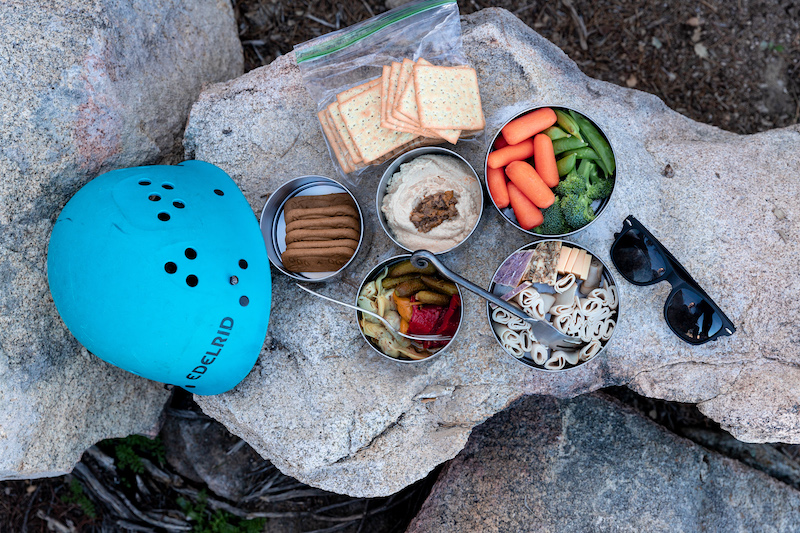 Arch Rock in Joshua Tree National Park: The White Tank Campground is adjacent to some of the most unique rock formations in the park, foremost of which might be the Arch Rock. There is a very small day-use parking section (see map here) if you're not camping in that area. That said, the Arch Rock trail has become a very popular destination, so if parking is an issue at the campground an alternative might be to park at Twin Tanks and then cross the highway and walk over to the campground from there (probably adds another 15 minutes each way). The Arch Rock loop itself is only around 0.4 miles, but there's lots to see. Short hike, great photo ops, and lots of spots for bouldering. → More information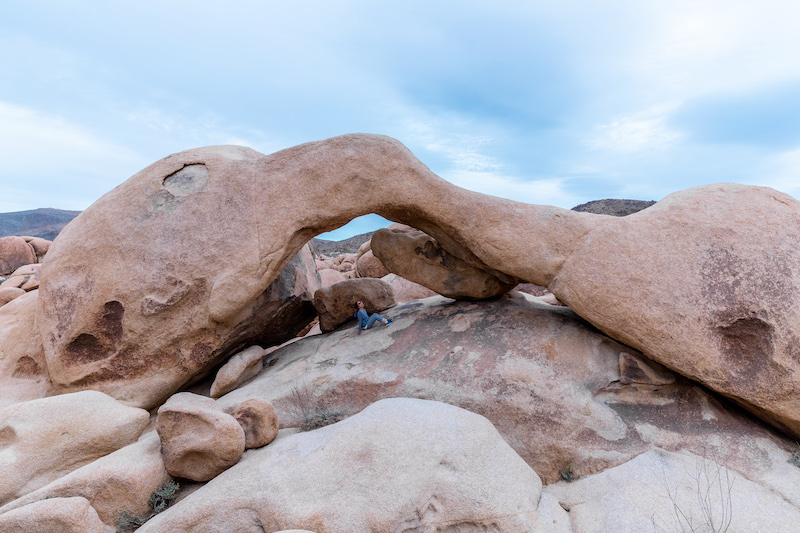 Cholla Cactus Garden: This 10-acre flat expanse is filled as far as the eye can see with teddybear cholla. Be alert when walking on the trail, and do not touch the cactus and try not to step on one or you'll be in a world of hurt. The stem-joints of the teddybear will snap off easily and if they spike you, the barbs are exceptionally difficult to remove. Choose to see the garden during sunset or sunrise, the golden hour light sparkles off the sea of Cholla producing a magical moment. → More information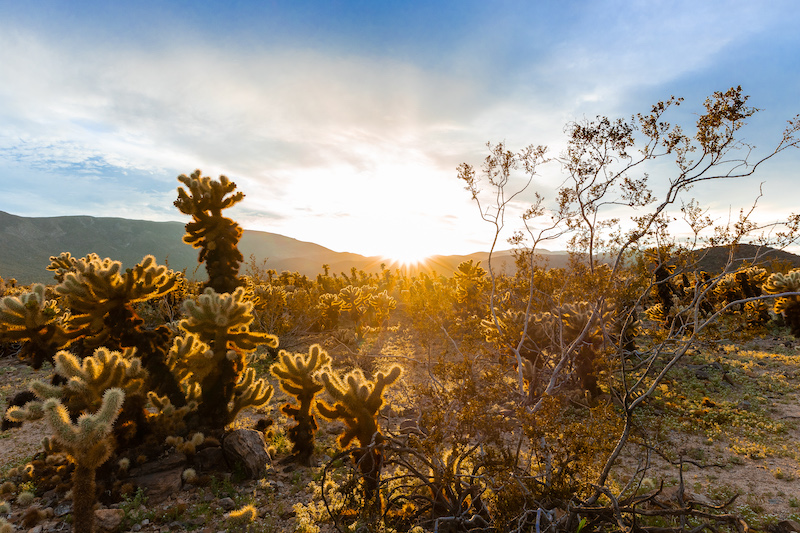 Catch the Seasonal Wild Blooms: One of the marvels of Joshua Tree National Park is that it actually bridges two distinct desert eco-systems: The Mojave Desert on the north side and the Colorado in the eastern and southern portions. It'll take you about an hour to drive straight through the park from north to south, but watching the landscape change before your eyes is a sight to behold And as the Joshua Trees become fewer and fewer, eventually (seasonally dependent!) you might even start to see some wildflowers. One spot in particular for that is at the Bajada All-Access Nature Trail, located on Cottonwood Springs Rd. just north of the south entrance to the park. The trail is a breezy 0.3 mile loop that pops with a rainbow of blooms during springtime. Poppies, lupine, brittle bush, daisies, desert dandelions are just a few of the fauna found there. Oh, and one important note here: Please stay on the trails and don't trample the wildflowers! → More information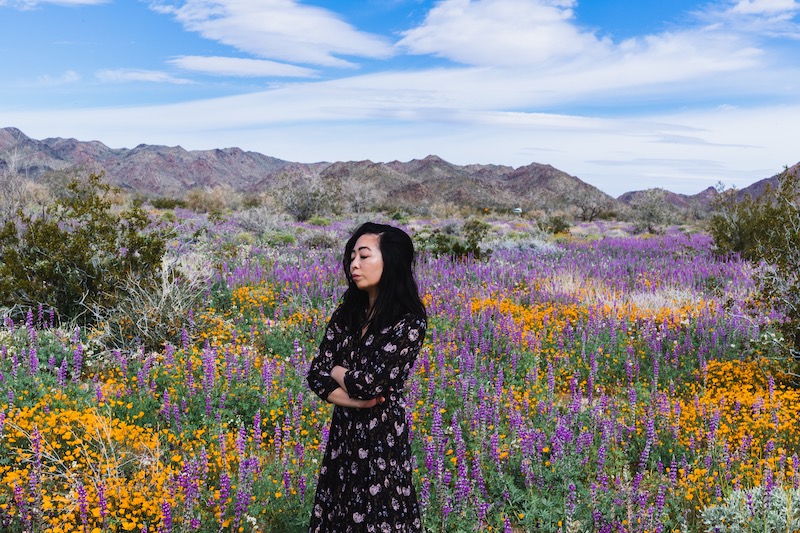 Keys Point: If your trip to J-Tree isn't complete without an epic sunset or sunrise photo, this is the spot. Joshua Tree's highest viewpoint offers a panoramic glimpse of the park. It's about a 30-40 minute drive from the north or west entrances to the park. → More information
More hiking in Joshua Tree: The National Park Service has compiled a terrific list of their Top 10 Hikes in the park, ranging from breezy nature walks (similar to the kind we mention above) to longer, more engaging hikes of up to 6 or 7 miles. You can search for lost mines, scope out unique rock formations, or get up early to spot some wildlife at Barker Dam. Lots of options!
Things to do in Twentynine Palms

Sky's The Limit Observatory & Nature Center: This observatory sits on the border of Twentynine Palms and Joshua Tree National Park. The nonprofit group that manages Sky's the Limit regularly hosts free public programs where visitors can marvel at wonders of the universe. Sky's the Limit is also home to a true-to-scale orrery (model of the solar system) where planetary markers are moved regularly to mirror their real-life movement around the sun. The scale of the orrery is 20 billion to one. → More information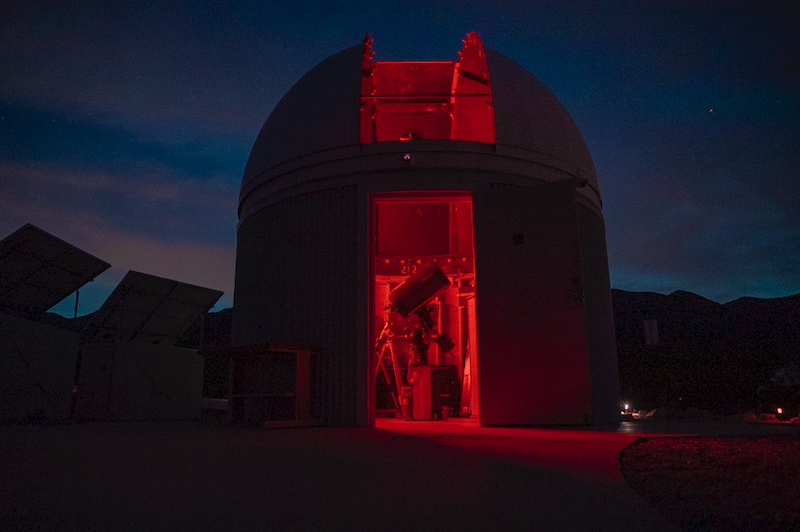 The Glass Outhouse Art Gallery: Located on Thunder Road off Highway 62 the art gallery holds many installations. Including a glass outhouse offering panoramic view of the desert. It is walled with one-way mirrored glass providing the viewer with complete privacy. → More information
29 Palms Inn Restaurant: Enjoy a meal and drinks at the 29 Plams Inn Restaurant over looking the crystal blue pool. It's a seasonal menu featuring seafood, steaks, daily pasta specials inspired by their on-site organic garden. The restaurant is extremely popular and open for lunch, dinner and Sunday brunch. Reservations recommended. → More information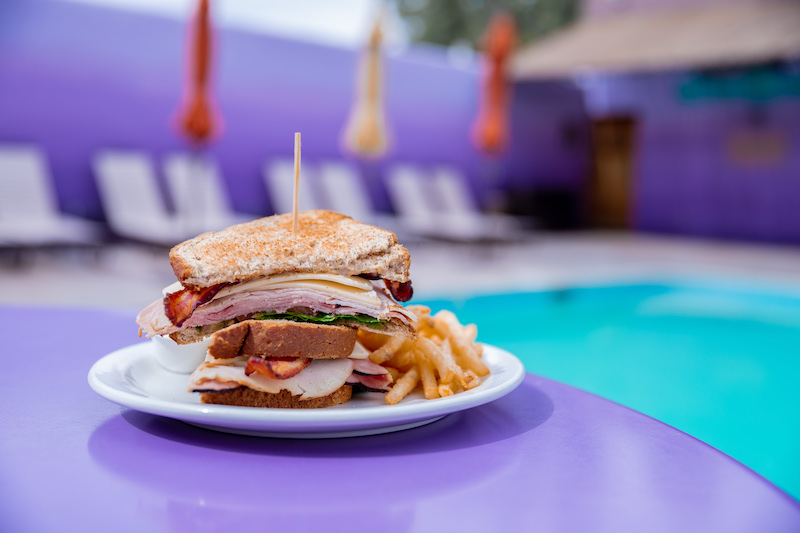 Oasis of Murals: Dozens of beautiful outdoor murals can be found on building walls all over the area. They vividly illustrate the history of Twentynine Palms some highlight public figures and others showcase the flora and fauna of the desert. → More information
The Rib Co.: Grilling since 1997, this family owned establishment serves large plates of baby backs, St. Louis and beef ribs. Often you'll see the chef grilling right out front. → More information

29 Palms Creative Center & Art Gallery: Stop in for art workshops on the fly. Great for children and creative adults, guests can enjoy pottery painting, canvas painting and more. No reservations are required. –> More information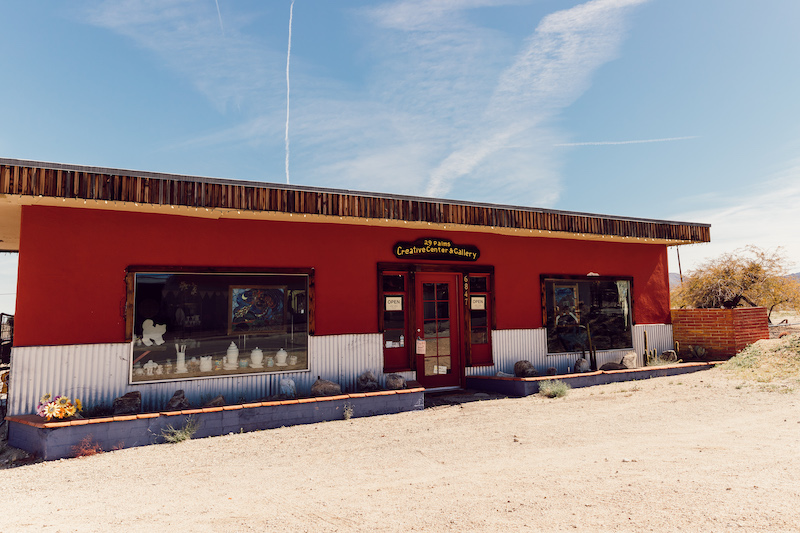 The Fine Line: Have a few cocktails at a railroad themed bar. After a day of exploring 29 Palms it's a good idea to unwind at this hip dive spot. → More information

Art Cruise 29!: Happening on the first Saturday of each month, many local galleries and art studios will open their doors for a day of demonstrations, art classes, show openings, artists meet and greets and more. → More information
Mojave Moon Cafe: A mishmash of cuisines from Italian, South American, Southern to American each with a twist by chef and owner Hamilton Lewis. → More information
Things to do in Joshua Tree
Noah Purifoy's Outdoor Desert Art Museum of Assemblage Art : Walk through 7.5 acres of large-scale sculptures made from burnt wood, used materials, old objects and even toilet bowls. The outdoor museum is open from sunrise to sundown and is free to attend with a suggested donation box at the entrance. → More information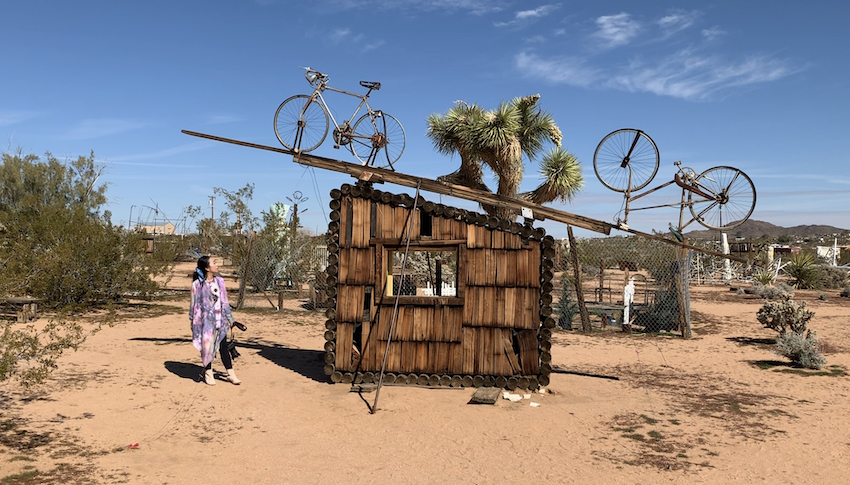 Joshua Tree Art Walk: Held on the second Saturday of each month from 5 to 9 p.m. Local galleries will host their openings during this time. → More information
Institute of Mental Physics: Also known as the Joshua Tree Retreat Center is a spiritual center dedicated to the "science of the future." Built by Frank Lloyd Wright and his son Lloyd Wright in 1946, the space features workshops decided to spiritual healing and awareness. → More information

World Famous Crochet Museum: Housed inside an old school California photo stand is the cutest little museum of crocheted objects. It's free to enter the cozy space. It's also on a lot where other art galleries and stores reside. → More information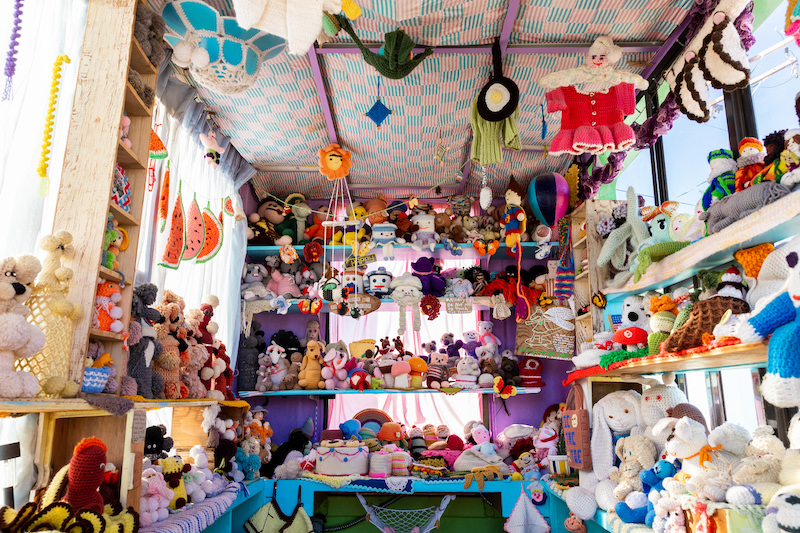 Art Queen: A funky store with spray painted clothing and quirky art located next to the World Famous Crochet Museum. → More information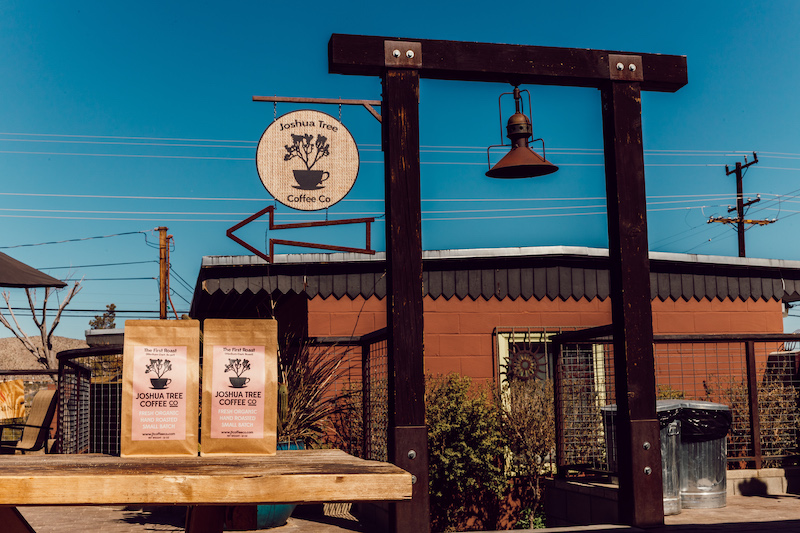 Joshua Tree Coffee Company: The desert's best organic coffee roasters, Joshua Tree Coffee Company uses a Loring Smart Roaster on their Fair Trade and/or Rainforest Alliance certified sourced bean. They also have free wifi and lots of outdoor seating. → More information
Joshua Tree Saloon: Established in 1983 the saloon serves breakfast, lunch, cocktails and dinner. Located in Downtown Joshua Tree this is the perfect watering hole after a day of exploring. → More information
Natural Sisters Cafe: Reset your body with a fresh pressed juice, or smoothie at Natural Sisters. You'll find organic, plant based and locally sourced food here as well. → More information
Beauty Bubble Salon and Museum: Get your hair done inside the most popular and lively salon in downtown Joshua Tree. This spot is also home to the largest collection of hair memorabilia. The owner Jeff is super nice and encourages everyone to look around freely even without a hair appointment. → More information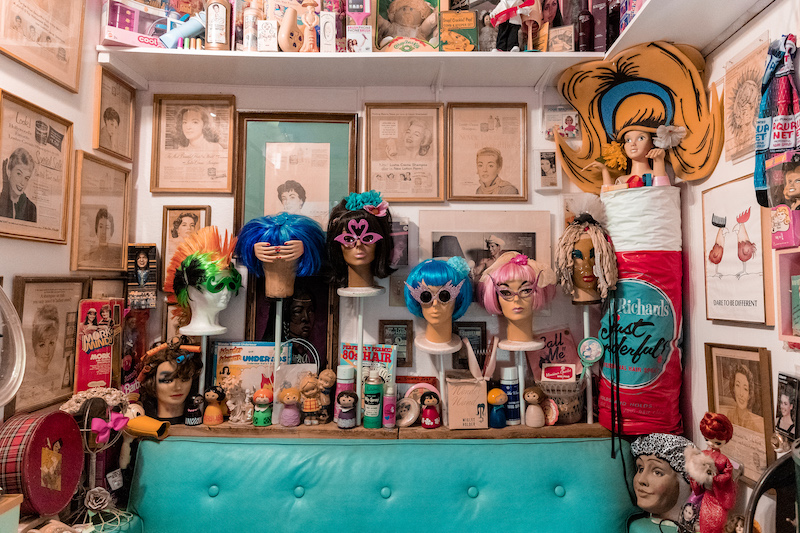 Crossroads Cafe: A solid diner that's big on breakfast and good for vegans. Consider it a bit more upscale than the usual greasy spoon. → More information
More Ideas for a Desert-Inspired Adventure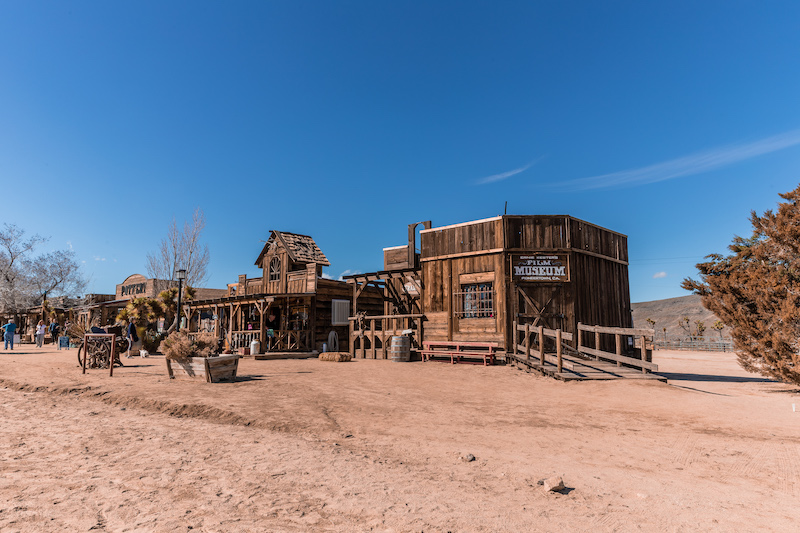 Pioneertown: Built in 1946 for film and television westerns, today tourists can check out local shops operating in select buildings and Old Western reenactments on Mane Street during weekends in April through October at 2:30 p.m. If you're planning a trip to Pioneertown, then a meal at Pappy + Harriet's Pioneertown Palace is a must. Operating since 1982, hungry diners can enjoy mesquite bbq, massive burgers and cocktails at this popular hang out. Also recognized as a legendary place for live music, many famous faces have played there including Sir Paul McCartney. Bands play Thursday through Sunday evenings.
Yucca Valley: Visit Frontier Cafe where they serve local Joshua Tree beans, perfectly prepared espresso drinks and seriously delicious sandwiches like their on-special Green Dream made with artichoke cashew spread, loads of greens on wheat rye. After a quick bite, explore the shops along Twentynine Palms Highway that include hand selected vintage spots like Funky & Darn Near New and The End to trendy hipster desert ware at Hoof & the Horn.
Bob's Crystal Cave: Head to The Sky Village Swap Meet in Yucca Valley to get a peek inside Crystal Cave a psychedelic meditative space created with spray foam and thousands of crystals, shells and porcelain each arranged by hand. → More information
Rimrock Ranch: This stunning 36-acre ranch outside of Joshua Tree (near Pioneertown) was once a retreat for western actors like Gene Autry and Roy Rogers. The ranch offers guests rustic cabins, airstream trailers, a two floor lodge and a modern suite called the Hatch House. → More information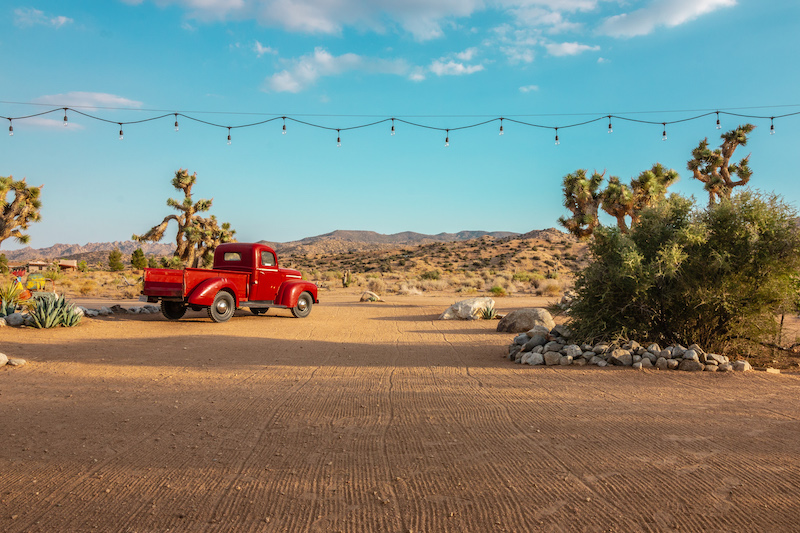 The Integratron: The 38-ft tall domed structure designed by George Van Tassel has reputed powers of rejuvenation, anti-gravity and time travel (we'll let you judge that for itself). The signature experience here would be a hour-long sound bath inside the dome. Public reservations fill up fast, so you'll likely need to book some weeks in advance if you want to partake. It's about a 40-minute drive from Twentynine Palms, or 20 minutes from Joshua Tree. → More information
Hi-Desert Nature Museum: Located in the Yucca Valley Community Center Complex, the collection is focused on the cultural heritage and natural splendor of the area. → More information
Helpful Reminders
Local visitors centers are a great way to get informed and find experiences you can have in the area, or pick up trail maps (remember you won't have cell service in the park!). Depending on where you're staying, we'd recommend stopping in to the Twentynine Palms Visitors Center, Joshua Tree National Park Visitors Center, or The Oasis Visitors Center.
Common sense: Bring lots of water with you, wear sunscreen and a hat if need be.
Remember there are usage fees to enter the park, a full list can be found here. A 7-day pass for a single vehicle, cost us $30.
Some campgrounds are first-come, first-serve, others are reservation only. Visit the NPS campground page for all the info you'll need if you're planning a camping excursion to J-Tree.
---
If you'd like to learn more about We Like L.A. sponsored posts and how we work with our partners, you can go here.