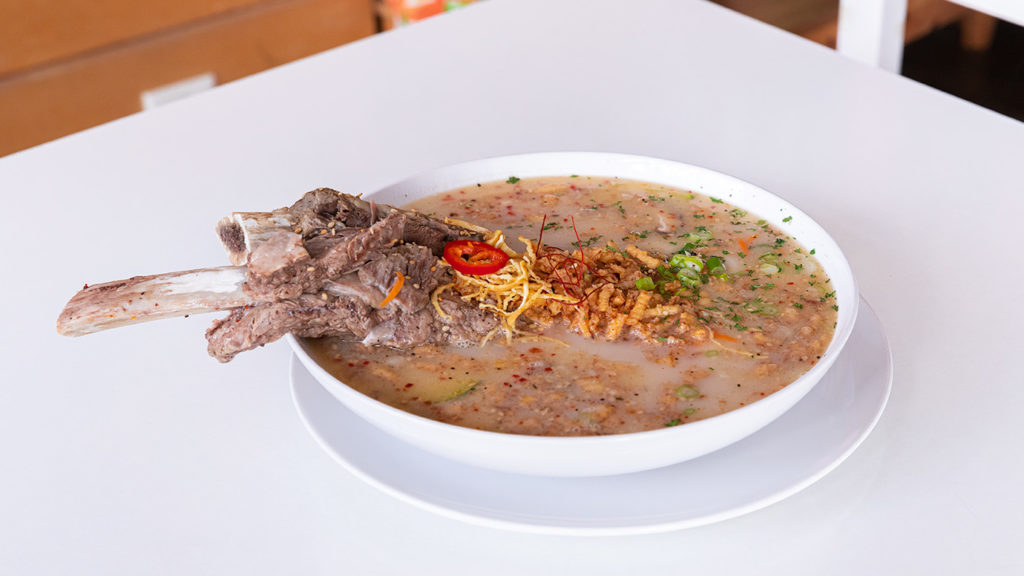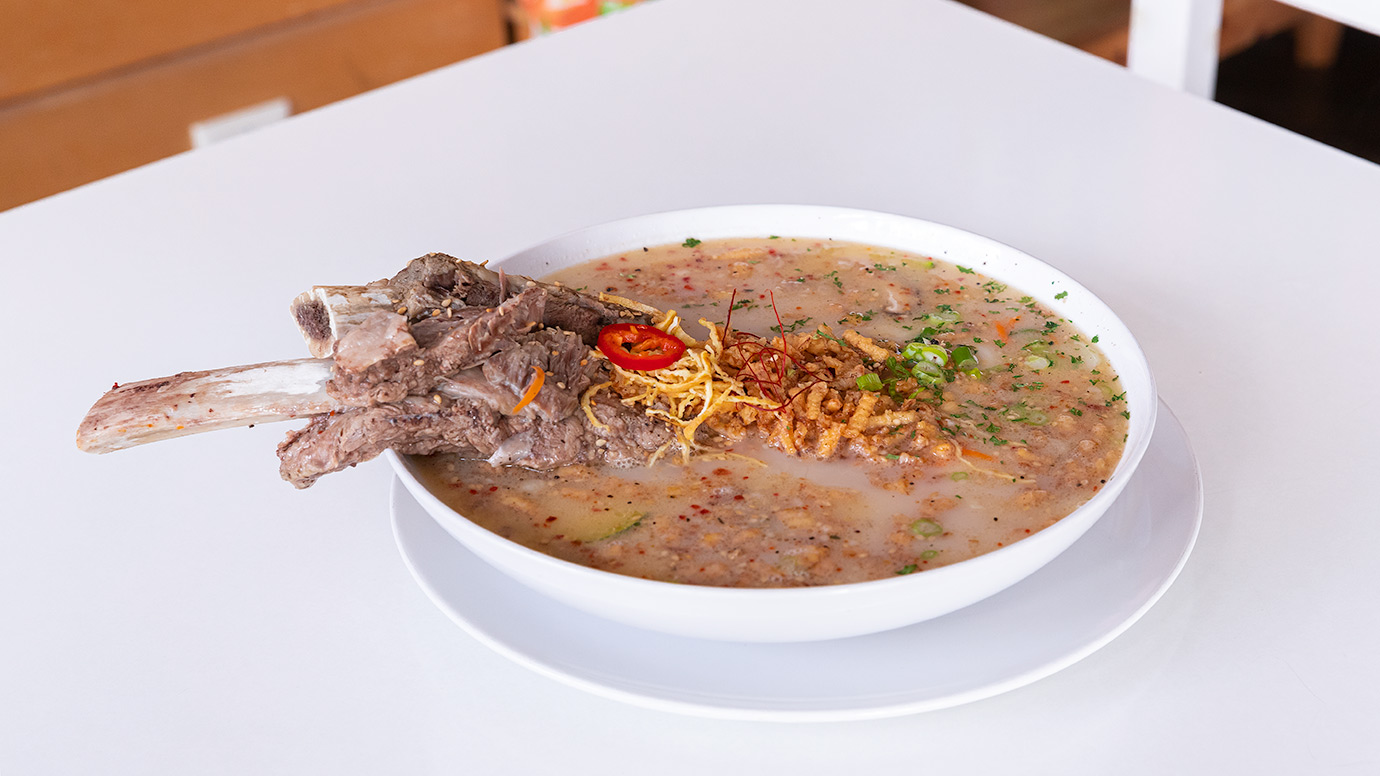 Spoon by H, Yoonjin Hwang's inventive restaurant and dessert cafe, is raising money to stay open after struggling with both a pandemic and some pretty heinous credit card fraud. 
Hwang opened Spoon by H in Hollywood in 2012. It quickly grew in popularity thanks to its incredible savory dishes and creative, beautiful desserts. In late 2020, Michelin recognized Spoon by H as one of 12 SoCal "discoveries" alongside Wood Spoon in downtown Los Angeles and Tumbi in Santa Monica.
When the pandemic hit, it hurt a lot of businesses, especially those in the hospitality sector. Still, Spoon by H was able to reach its customers through takeout and delivery. Buzzfeed's Worth It checked out Spoon by H's special family pack, which included a gigantic amount of food for $129. You can check it out at the 10-minute mark in the video below. 
Unfortunately, Spoon by H's popularity attracted some scammers. This week, Hwang posted to Instagram that the cafe would close permanently on Feb. 27 due to "the growing barrage of fraudulent disputed charges and the countless refunds issues."
Hwang explained further to the Los Angeles Times, saying that several customers had ordered food via delivery apps, then claimed items were missing and disputed the charges. Credit card companies often side with the customer, and this included one massive order for over $700. Hwang helped the customer carry the food to his van and even took pictures of the order, but still lost her appeal. Despite increased security measures, including photos, video, and requiring customers to show their ID upon arrival, she told the Times it was still not enough to stay in business due to how much she'd already lost. 
"We lost orders, time, precious ingredients, and the problems accumulated to the point where we just couldn't stay in business anymore. We're losing money to these issues, despite all the evidence we provide," she said.
But perhaps all isn't lost for Spoon by H. So far, its GoFundMe has raised over $30,000. The ultimate goat is $80,000, which the page says will "hopefully be a solid cushion to cover some rent and supplies for a minimum of six months while restaurants remain closed during the vaccination period for Los Angeles residents."
If you're a Spoon by H fan, you can donate here.  If you'd like to see our list of other businesses currently raising funds to weather the pandemic, you can find that here.