*** This is a sponsored collaboration between LIVESTRONG.COM and We Like L.A. ***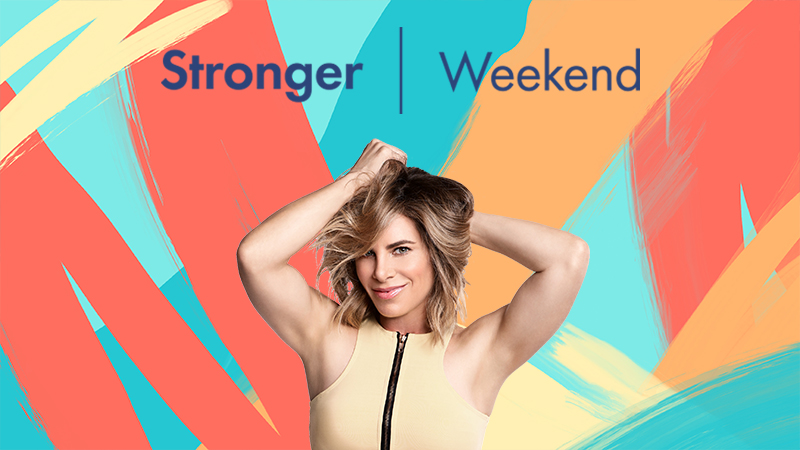 Want to take part in history and get inspired to live your fittest life? Join Jillian Michaels and LIVESTRONG.COM for a once-in-a-lifetime workout opportunity to break the GUINNESS WORLD RECORDS™ title for Most people holding an abdominal plank! It's all part of Stronger | Weekend, taking place at the Rose Bowl on Saturday, August 4, starting at 8 a.m.
This very special event will feature an inspiring day of wellness, workouts and panels with leading nutrition and fitness leaders including Cassey Ho (aka Blogilates), Anna Victoria, Koya Webb, Kelly LeVeque and Max Lugavere. You can meet George Hood, the former Marine who set a world record with a 10-hour plank, and you'll also have an opportunity to try healthy eats and drinks and go home with some sweet swag!
As a special bonus to We Like L.A. readers, use the promo code LOSANGELES10 for $10 tickets to the event (that's $25 off the regular purchase price!). Each ticket includes your own yoga mat, a free t-shirt, snacks, beverages and healthy living swag.
For more information on the event, and to purchase tickets, go here.
---
If you'd like to learn more about We Like L.A. sponsored posts and how we work with our partners, you can go here.