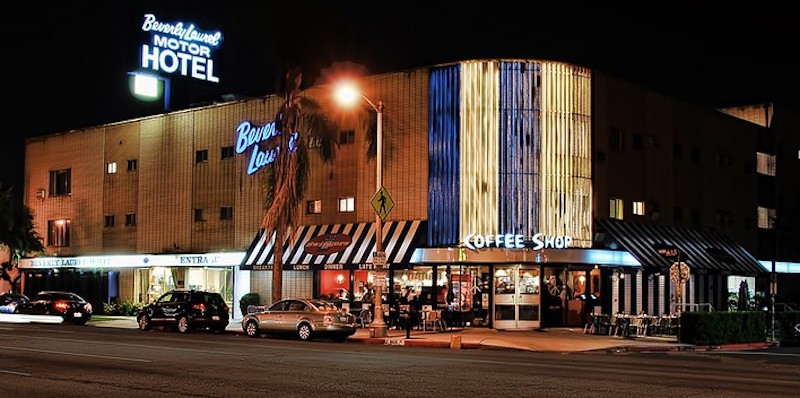 After announcing it would close for good in April, Swingers Diner is reopening. General Manager Stephanie Wilson has purchased the diner from restauranteur Sean MacPherson's Committed Inc. and secured its Beverly Grove location.
"Swingers is an institution," Wilson said via a release, "and everyone who lives in L.A. has a Swingers story."
"For me, it's a place where I see so many people that I love—from our regular customers to my co-workers. I knew I couldn't let it go so I decided that I would do everything I could to bring it back," she said.
Swingers opened in 1993, moving into a restaurant space attached to the Beverly Laurel Motor Hotel. It became a popular late-night hang in addition to a breakfast draw, claiming its share of regulars over the years. 
Wilson hopes to reopen the restaurant by Nov. 1. It will offer the same menu it had when it closed for both takeout and outdoor dining. 
In August of last year, a second Swingers location in Santa Monica shuttered. In a statement, ownership said the "rising costs" of food, labor, and operating expenses "made our business model impossible to maintain."
Committed, Inc. also announced the closure of British pub The Pikey in April, though the company intends to turn that space into something else in the future.