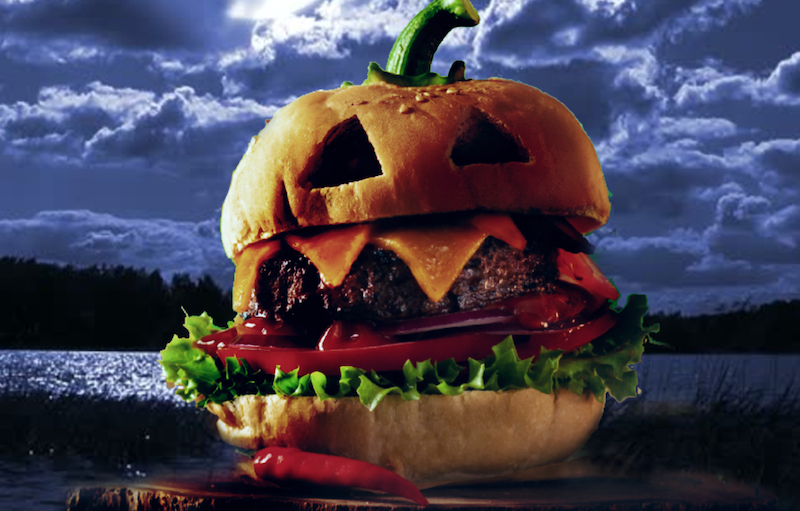 Here's another drive-in Halloween event for your spooky seasonal celebrations. The Bite LA: Halloween Food Crawl and Creature Safari at Legg Lake combines food and creepy entertainment that you'll enjoy from the safety of your vehicle. 
The Bite comes via Meyer2Meyer Entertainment, creators of last year's House of Spirits: A Haunted Cocktail Soiree and the Rated R Speakeasy. 
Here's how it works: your party will drive slowly around Legg Lake in the Whittier Narrows Natural Area, stopping along the way to enjoy eight different seasonal foods served by sinister characters. As you progress, you may notice some creatures lurking in the scenery. Use a flashlight to attempt to spot them as they prowl. Eventually, you'll come to your final destination: a virtual 'campfire' where you'll park to hear ghost stories and enjoy campfire desserts and hot cocoa, cider, or coffee. 
Each ticket includes eight bites (vegan, vegetarian, and gluten-free options available); one dessert; one fall drink; and access to the event. If you choose, you can dress up your car for a car costume contest. Additional food will also be available for purchase. 
The Bite is open select dates throughout October. Tickets are $38 to $98 per person. See the event's COVID safety info here.