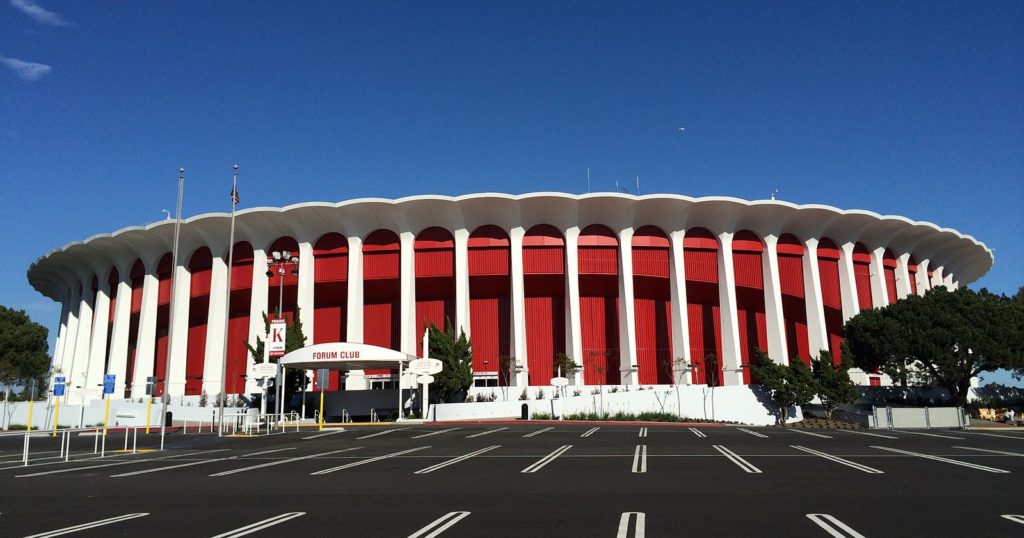 Update: The virtual town hall is on Jan. 19 at 6 p.m. Watch free on Facebook, YouTube, or Twitter. To ask a question about the vaccine, fill out this form.

Today, Los Angeles County revealed the locations of five large vaccination hubs set to open Tuesday, Jan. 19. Each site is expected to vaccinate about 4,000 people per day. 
According to a release from the county, the five new sites include:
The Pomona Fairplex
The Forum in Inglewood
California State University, Northridge
The L.A. County Office of Education in Downey
Six Flags Magic Mountain in Valencia
L.A. County says the new sites will "significantly increase" the number of frontline healthcare workers it can vaccinate, with hopes of vaccinating an additional 500,000 healthcare workers by the end of the month.
"In L.A. County we have to vaccinate 10 million people, twice," L.A. County Supervisor Janice Hahn said via a statement. "These large-scale vaccination sites are going to help us get there by massively increasing our capacity to vaccinate people quickly and efficiently."
Those eligible for a vaccine must bring their verification documents, which include "a healthcare worker badge with a photo, or a professional license and a photo identification (ID), or a signed letter from an employer and a photo ID, or a payment stub from a healthcare provider with a name and a photo ID."
If you're not in an eligible category yet, you should not try to make an appointment right now. To see when you will be eligible, check out our guide here. Note that while the state has given the go-ahead to begin vaccinating seniors 65 and older, L.A. County has decided to finish vaccinating healthcare workers first.
Meanwhile, the City of Los Angeles has already converted its largest testing site, Dodger Stadium, into a vaccination hub, while Disneyland in Anaheim began offering vaccinations this week.