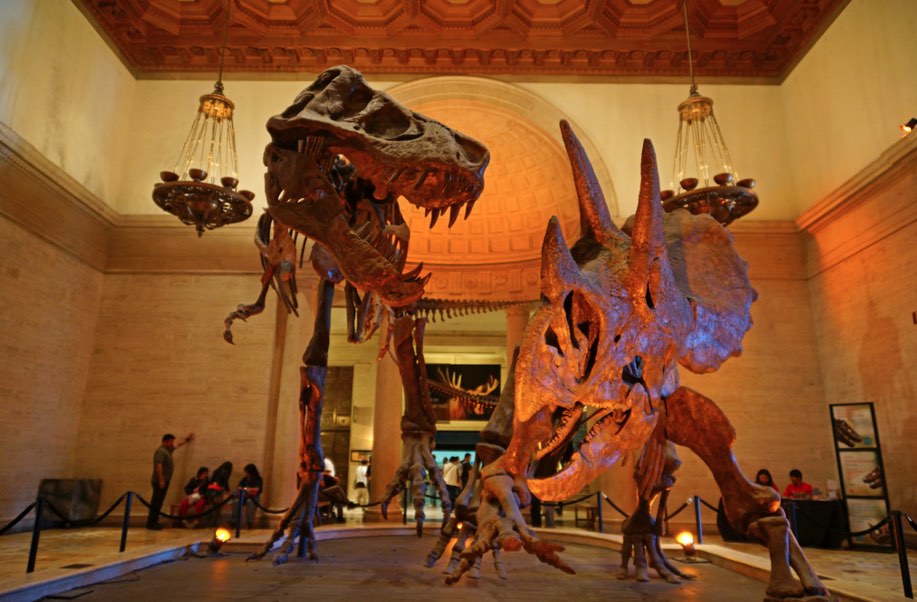 We've got more good news regarding local museums. The Natural History Museum of Los Angeles County and the La Brea Tar Pits and Museum will both reopen next month. 
NHM in Exposition Park will reopen to the public on April 1, with tickets on sale March 25. The La Brea Tar Pits and Musem will reopen on April 8 with tickets on sale April 1.
Upon reopening, NHM will feature two new exhibitions: 
Rise Up L.A.: A Century of Votes for Women "honors 100 years of passion and progress through narratives about the everyday women who shaped the suffrage movement and the political landscape through voting, grassroots organizing, and by fighting for rights in the workplace, classroom and community." While a digital version of the show has been online since last year, this will be the first time guests can check out the in-person offerings. 
Spiky, Hairy, Shiny: Insects of L.A. This creepy, crawly exhibit features a selection of insect macrographs sourced from the museum's Biodiversity Science: City and Nature (BioSCAN) research project. The photos were taken with a Keyence microscope, allowing us to truly see all the details of the tiny creatures with whom we share our city. A digital version of this exhibit is also available here.
Due to social distancing requirements and limited capacity, you'll need to purchase timed-entry tickets in advance. This also means that some exhibits will be closed, including the Gem Vault at NHM and the Observation Pit at La Brea Tar Pits. All COVID-19 guidelines and changes can be found here for NHM and here for the Tar Pits.
Admission to either museum is $15 for adults, $12 for seniors and students, $7 for children 3-12, and free for members and children 2 and under. Admission is also free for active military and teachers and EBT cardholders. If that applies to you, you can call (213) 763-3466 to arrange your free tickets. Tickets to NHM's Butterfly Pavilion are $6 for non-members and free for members, and it's always free to take a stroll around the Tar Pits.
Related:
A Sneak Peek Inside The Academy Museum of Motion Pictures, Opening Fall 2021
LACMA Reopens With Six New Exhibits on April 1
The Autry Museum Reopens With Three New Exhibits