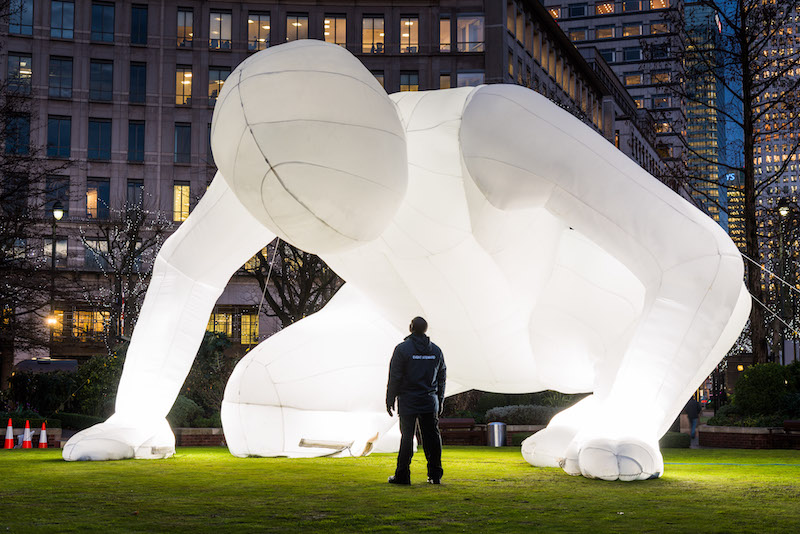 Honey, they blew up the fig! A massive humanoid light installation descends on DTLA's bustling FIGAt7th shopping plaza Oct. 30 through Nov. 10, and of course it's free to check out.
The imposing-in-a-thoughtful-way luminous beings are part of Fantastic Planet, a daring public art piece by Australian Artist Amanda Parer. They'll live among us, observing the crowds at FIG while serving as the backdrop to countless selfies. 
These sound so wonderfully terrifying, a jaunty scare while you eat froyo and watch your own Instagram story. They're also thought-provoking and gobsmackingly pretty.
Parer's work is pop, it's ethereal and it's curious about the natural world. She's acclaimed the world over, and blessed Los Angeles with giant bunny light sculptures back in 2016.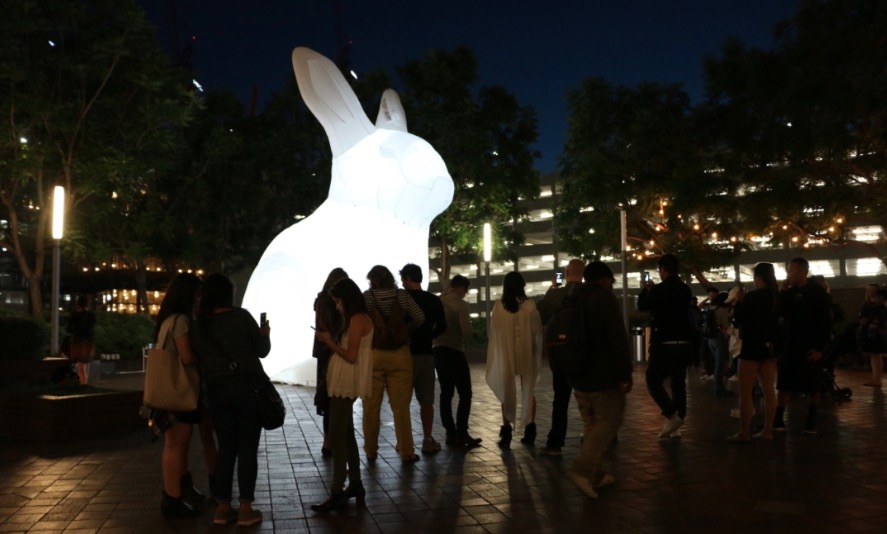 The human-looking sculptures she's bringing this time around are inspired by a 1973 Czech / French film La Planète Sauvage, a movie that features, you guessed it, giant human-esque creatures. 
You're allowed to lightly touch the sculptures, take pics, gawk and start a cult based on their imagined lives, but you can't kick, punch, lie on them or bring dogs near them.
FIGat7th is open from 11 a.m. to 11 p.m. daily, and is located at 735 S. Figueroa. The installations will be there Oct. 30 through Nov. 10. It's free and open to the public, and not terribly far from the 7th Street Metro stop.