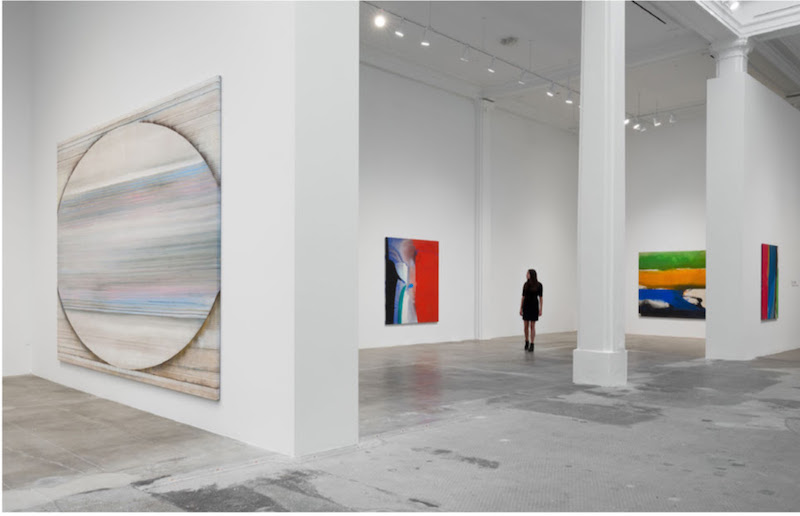 We used to tell you about all the things you could go out and do in Los Angeles on a daily, weekly, and monthly basis. Then, the coronavirus pandemic changed life for all of us, in a thousand small and massive ways. For a while, we posted strictly virtual events to keep you entertained and connected from your home. As the state, county, and city slowly reopen, we'll also include a mix of things you can do outside the house while still abiding by local health orders. We'll still offer plenty of online options for those of you who are self-isolating or who've decided to stay at home for the time being. We'll post a new list of options every Thursday morning. We hope they keep you busy, make you laugh, teach you something, or help you feel less alone.
This week, we've got pickle pop-ups, art exhibits by appointment, dineL.A. deals, dog-friendly outdoor happy hours, virtual games and film fests, and more. Have something you want to submit for next week? Hit us up: [email protected].
---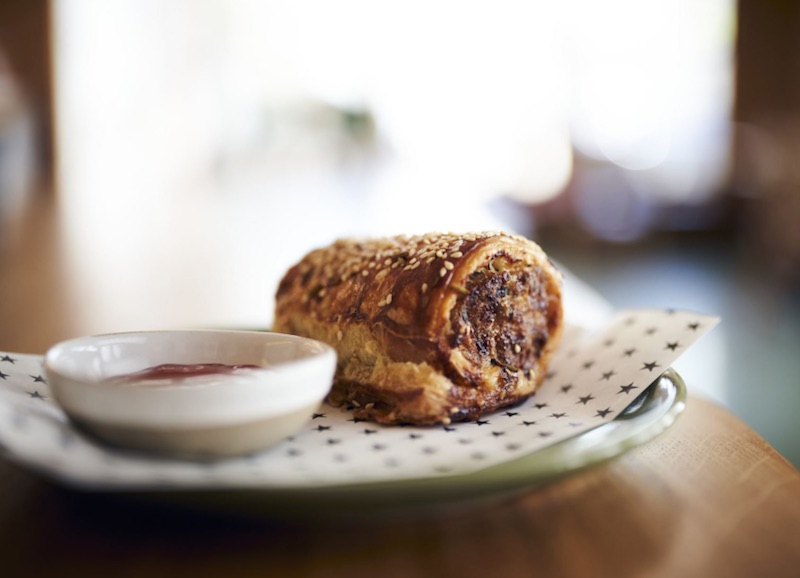 Out-of-the-House Events
Strings of Life in West Hollywood is kicking off a 'Sausage Roll World Tour.' Each week, a different chef will offer up their own unique spin on the Australian dish. It kicks off this Thursday, September 3 with Nancy Silverton's lamb sausage roll. Upcoming weeks feature Mei-Lin (Nightshade), Ben Shewry (Attica), and Zen Ong (INDA). Each roll is $10 and available for pickup and takeout on a first-come, first-served basis.
L.A. County Parks is creating scenic routes for families to enjoy walking, biking, scootering, and skateboarding. They're available in various areas on Thursdays between 5-8 p.m. and on Saturdays from 9 a.m. to noon.
The Montalban has a rooftop screening series underway. It's socially distant and not a drive-in! Upcoming films include Bohemian Rhapsody, Superbad, Pan's Labyrinth, and Blade Runner.
Every Thursday in September from 5-9 p.m., Madre Oaxacan & Mezcaleria will host a cocktail pop-up at Terra, Eataly's rooftop lounge. Cocktails are $15 each and a portion of proceeds benefits Restaurants Care. Reservations required.
Head to The Mermaid Bar with your dog for Yappy Hour Sundays from 5-8 p.m. Special cocktails, food, and doggy treats will be available. The bar has expanded into Honda Plaza's outdoor dining space in Little Tokyo.
Taste of Japan is back as a pop-up event on September 6 from 4-7 p.m. You can pre-order items online and then pick them up from Ten Mile Brewing Company in Signal Hill during your time slot. Enjoy yakitori, ramen, and other street food bites paired with craft beer.
You can schedule timed, one-hour appointments now to see "Ed Clark. Expanding the Image" at Hauser & Wirth, which opens at the gallery on September 10. New appointments will be released weekly. Register here.
dineL.A.'s Summer Restaurant Week (September 1-18) returns this year with close to 300 eateries hosting exclusive lunch and dinner menus at special prices for dine-in, takeout, and delivery.
Direct Action Rally in partnership with Silent Cinema will host a free outdoor screening of "Black Panther" on Saturday, September 5 in North Hollywood.
The Original Farmers Market is hosting a blood drive on September 4 & 5 from 10 a.m. to 4 p.m. The popular market has partnered with Cedars Sinai for the event, who will also provide free antibody tests to all donors. You'll also get a gift from the Kaylin & Hobbs pickle pop-up. Register here.
And speaking of those pickles, the Kaylin & Hobbs Pickle Pop-Up is September 5-7 at the Original Farmers Market from 11 a.m. to 4 p.m. daily. Sample and buy pickles in a variety of flavors.
L.A. Dance Project is hosting a series of drive-in dances. They happen in a parking lot in DTLA, so you can roll up, park, and watch live dance from the socially distant comfort of your car. The first performance series, Solo at Dusk, kicks off on September 10 (which would technically go on next week's list, but tickets are available now so we thought we'd let you know a little early). Tickets start at $75/car for members and subscribers, $100/car for everyone else.
MAIDEN LA, an inclusive network of art-related happenings throughout Los Angeles County returns September 1-20. Over 75 L.A. artists, collectives, curators, and organizations will host programs both live and online, interactive and socially distanced. View the list of participants here.
Tierra Del Sol Gallery presents "The Evolution of Helen Rae" September 4 through October 23 by appointment.
The California Botanic Garden in Claremont features the work of five artists in residency, both online and in-person at the garden starting August 28. "Homing: A Group Exhibition" artists include Margaret Gallagher, Hannah Flynn, Miwa Matreyek, Eliza Swann, and John Zappas. See the pieces online through December 1 or check out the installations in-person through October 1.
Spago Beverly Hills presents Glamping on Canon with Veuve Clicquot September 4 & 5. The outdoor dining experience includes a Veuve Clicquot retro camper serving unlimited Champagne. You'll get your own table on Canon Drive and a special menu. Tickets can be purchased on Tock and run $125 or $295.
Levity Live's Improv hosts the Improv Live Comedy Drive-in Series through September 5 at the Irvine Spectrum Center. Tickets start at $125 per vehicle. See who's playing this week here.
The Cat Cafe is currently offering virtual and IRL experiences. You can spend 45 minutes with kitties at the cafe every Friday, Saturday, and Sunday with a reservation.
YEA! Impact and The Andaz West Hollywood offer "The Sunset Strip Presents Late Night Drive-In," a series of drive-in theater shows that mix comedy, musicians, and movies on Fridays and Saturdays from 7-10 p.m. More info on the series here.
At-Home & Online Events
Check out Force of Nature Productions' Twilight Zone-esque "Tales from Tomorrow" on YouTube.
Cinecon, the classic film festival featuring a mix of rare sound and silent films, returns this year with a free livestreaming event over Labor Day weekend.
A + D Museum hosts "The View From Here," a series of video conversations with Black American designers and artists about how the environments they grew up in impacted their creative vision. The project is designed to spark conversation around topics like gentrification and identity in built environments. New videos will be uploaded this month.
Every Friday, join Dynasty Electrik for a free Crystal Sound Bath & Astrology session. The astrology discussion and meditation will be followed by a relaxing ceremonial blessing with crystal singing bowls.
Chef Uyen Kirshenbaum turned her furloughed position as Executive Pastry Chef at M.B. Post, Fishing with Dynamite, and The Arthur J into a successful mail-order cookie service. Kirsh Baking Company offers classic cookie flavors and inventive creations like Rocky Road, Cherry Almond, and Vanilla Lavender. Dairy and gluten-free options are also in the mix. Cookies are hand-baked, individually wrapped, and delivered straight to your door.
Latino Theater Company presents a reading of Alfredo Ramos's play The Last Angry Brown Hat, in which "four former members of the Brown Berets, a 1960s militant Chicano civil rights organization, reunite after the funeral of a pal." See it on-demand Friday, September 4 at 7 p.m. through September 13 at 11:59 p.m. Free.
Beverly Hills' Plastic Gallery hosts a virtual Kobe Bryant exhibit featuring photographer Michael Muller's portraits of the late basketball legend from the past decade.
Stay-In VaVOOM is a virtual presentation of L.A.'s beloved Mexican wrestling, burlesque, and comedy spectacular. Guests include Donita Sparks of L7, Object as Subject, StarCrawler, Patton Oswalt, Andy Richter, Greg Proops, Drew Carey, Blaine Capatch, KCRW DJ Anthony Valdez, and more. It's on Thursday, September 3 at 8 p.m. Free for KCRW members, $1 minimum donation for nonmembers. Get tickets here.
Fantasy Escape Games offers two, hour-long, online escape room games. Be a wizard in "The Dark Tower" or a ghost trying to avoid being exorcised from the home you haunt in "Ghosts of Craven Manor." Tickets are $14-15 per player.
"Claws" is a play that takes place over the phone. You're on a call with Danny, who has a monster in his closet. Over the course of 30-40 minutes, you'll help Danny decide what to do next. Tickets are $31.20.
Get the F Out is closing its escape rooms permanently due to the pandemic, which is a real shame. But, you can still play "The Experiment" virtually before it's gone for good. Tickets are $30 per person, three-person team minimum.
Creepy Kingdom's Halloween@Home offers two straight months of Halloween programming including livestreams, how-tos, writing prompts, and more. They're also fundraising for The Actors Fund and The Trevor Project.
Turn into WILDsound's Weekly Festival on September 5 at 8 p.m. for dance and music films from around the world. Watch here.
WeHo LIVE!'s virtual weekly DJ series is coming to an end. Tune in for the last one on Friday, September 4 at 6 p.m. for music from DJ Ivan Mariscal (dance, top 40, house, Latin).
On September 3 at 6:30 p.m., LAist Studios and The Autry Museum present "Cashing in on the Desert: Dark Side of the American Dream," a free live conversation with California City podcast host Emily Guerin, the Desert Oracle's Ken Layne, and artist and curator Kim Stringfellow. RSVP here.
This week from LACMA@Home, it's a virtual poetry slam inspired by the work of Julie Mehretu. Catch it on Instagram Live on September 5 at 7:30 p.m.
The GRAMMY Museum continues to offer free digital programs. Upcoming programs feature Faouzia, Elizabeth Cook, a Count Basie exhibit, and more.
CCP Theater presents "Sherlock Holmes Meets the Bully of Baker Street," a family-friendly online play opening September 9 at 6 p.m. on Zoom. It's free with registration.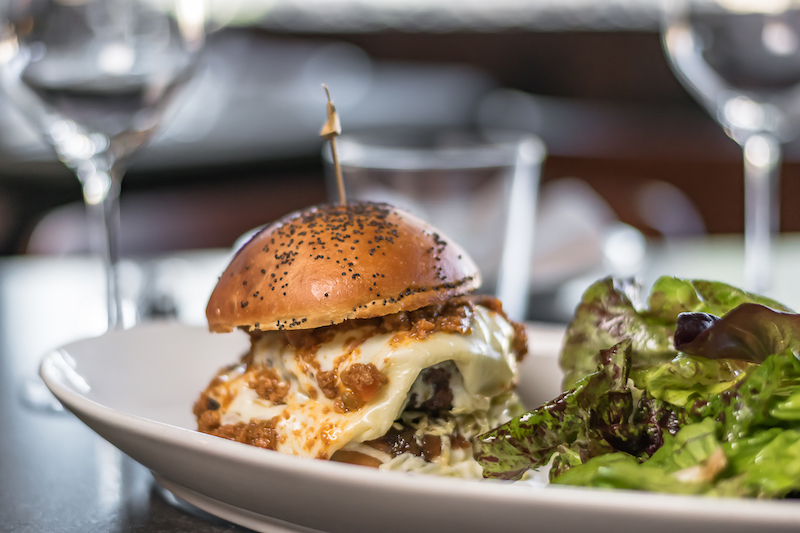 Rossoblu has Labor Day grill kits available for pickup on September 5 & 6. You'll get antipasti; your choice of burgers, chicken, or steak; sides; and dessert. They're $49 for two people. Order on Tock.
Every week, the Annenberg PetSpace hosts virtual events designed to deepen the bond between you and your pet. See the full schedule here.
Listen to HappyChillFunTime, a podcast from Holly Atkins that blends stories and meditation for 15-minute mental vacations. Check out the latest episode here.
Self Help Graphics & Art presents The Very Very Very Long Day, a virtual group exhibition featuring artists documenting their collective experiences during the COVID-19 pandemic. The exhibition runs through September 25.
The ever-innovative Alcove/Big Bar folks have several lovely to-go cocktails so you can have date night or Zoom happy hour at home in style. Options include a St. Germain Sprit kit for two (or more); bourbon, scotch, brandy, and agave flights; and individual cocktails. This is on top of their food, bakery, coffee, and pantry options. Order through their website or via Instagram.
Enjoy an LGBTQ+ virtual mindfulness-based wellness session every Wednesday. Each week features guest wellness speakers and a new guide to practicing mindfulness.
The Los Angeles Chamber Orchestra is streaming concerts from Colburn School's Zipper Hall for free. The next concert is on Saturday, September 5 at 5 p.m.
For kids!: A Faery Hunt is offering $5 screenings of their children's shows on Saturdays and Sundays at 10:30 a.m. and 2 p.m. Check them out here.
Have you filled out you 2020 Census yet?
The Gourmandise School at Santa Monica Place offers weekly online cooking and baking classes via Zoom. Check out the calendar here.
The Los Angeles Philharmonic Association and KCRW present World Festival at the Holiday Bowl, a radio broadcast series of previously recorded live concerts. Tune in on Sundays from 6:30-8:30 p.m. through October 11 for a different concert each week. This Sunday, it's Robyn and Blondie. Online listeners, here's your link.
Long Beach Food & Beverage presents virtual cooking and cocktail classes. See what's up next here.
Dance with The Music Center through Digital Dance DTLA's online dance sessions, offered Friday nights at 7 p.m. This week, it's Samba!