We used to tell you about all the things you could go out and do in Los Angeles on a daily, weekly, and monthly basis. Then, COVID-19 changed life for all of us, in a thousand small and massive ways. Until the pandemic is behind us, we'll post events that adhere to Public Health's current protocols—including plenty of at-home and online events—every Monday and Thursday.
This week, we've got Taste of the Eastside, an augmented reality exhibit, a workshop on reducing kitchen waste, fun food specials, virtual Earth Day programs, and more. Have something you want to submit for next week? Hit us up: [email protected].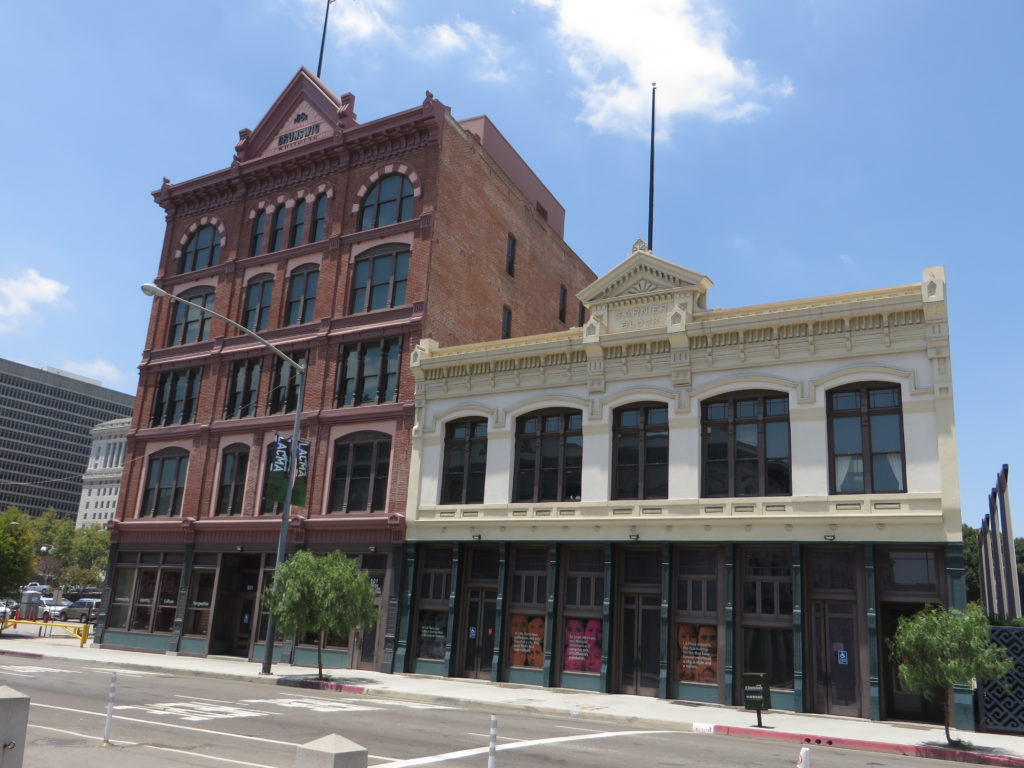 In-Person Events
Taste of the Eastside returns this year as a dine-in, takeout, and delivery event in Silver Lake, Echo Park, Los Feliz, Atwater Village, Highland Park, and Eagle Rock. From April 23-25, over a dozen restaurants will offer limited-time dishes like Bé Ù's "Chubby Baby," a cold-cut bánh mì sandwich with house-made headcheese and house-braised rolled pork cheek. Vinovore is also hosting a virtual "WINEsplaining" class on April 24 to discuss all things wine with women winemakers from around the world. 25% of every order will be donated to No Us Without You and Silver Lake's Rose Scharlin Cooperative Nursery School.
Caruso properties will celebrate Earth Day with a clothing donation program at The Grove, The Americana at Brand, and Palisades Village. In exchange for your good deed, you'll be rewarded with a sticker that gives you access to discounts and freebies at dining, fashion, and lifestyle tenants. Guests can participate by dropping off donations at each destination's concierge desks. A few of the perks include a free scoop at Haagen Dazs, 20% off an in-store purchase at FRAME, and complimentary appetizers at select restaurants.
The public will finally get to view Made in L.A. 2020: a version in person at the Hammer Museum. The exhibition takes place at the Hammer and The Huntington and features commissioned works by 30 Los Angeles-based artists. Advance reservations (free) are required.
The Huntington Library, Art Museum, and Botanical Gardens has reopened the first floor of the Huntington Art Gallery, the MaryLou and George Boone Gallery, and a portion of the Virginia Steele Scott Galleries of American Art. Guests will get to view the exhibit Made in L.A. 2020: a version and a recently restored The Blue Boy, Thomas Gainsborough's 18th-century portrait. Advance reservations are required.
This week, the Electric Dusk Drive-in in Glendale screens Pineapple Express on April 20, Hereditary on April 22, and Jackie Brown on April 23. Tickets are here.
LA Plaza de Cultura y Artes reopened to the public on April 15, with exhibits including Carlos Almaraz: Evolution of Form, the LA Plaza Village Murals show, and afroLAtinidad: mi casa, my city. Open Thursdays through Sundays, noon to 4 p.m.
LACMA and Snap Inc. present LACMA × Snapchat: Monumental Perspectives. Per a release: "This multi-year initiative brings together local artists and technologists to create virtual monuments that explore just some of the histories of Los Angeles communities in an effort to highlight perspectives from across the region." The first batch of augmented reality monuments are available to see now.
Taiji Terasaki's TRANSCENDIENTS: Heroes at Borders opens at the Japanese American National Museum on April 16. Per a release: "Terasaki's weavings tell stories ranging from issues around race and class, to food sustainability, art, scientific innovations, and climate adaptation." On view through May 16.
The LA Choral Lab presents SOUNDWALK in Griffith Park. Guests wear headphones as they explore the park, and the choral music they hear will change based on their location. SOUNDWALK will remain available for the next few weeks. Tickets are $0-$25.
At Tanya Bonakdar Gallery, see Charles Long's solo exhibit WORKLIGHT through May 28. The show consists of a new body of assemblage works that play with "the openness of consciousness (light) against the seeming limits of physical material (work)." Make an appointment here.
Board and Brush in Santa Monica has reopened for DIY home decor and wine workshops. Learn how to make wooden signs in a variety of styles and other fun crafts.
South Coast Botanic Garden's butterfly experience SOAR is now open to the public featuring a new pavilion with live tropical butterflies. Advance reservations are required and can be made online now.
Cinespia is going the drive-in route this season with weekend movie screenings at the Greek Theatre. Alien screens this Friday.
JW Marriott Los Angeles Live's poolside dinner & a movie is $45 per guest and includes one appetizer, one entree, unlimited popcorn, and the screening. This Friday, catch Good Fellas. Other snacks, beer, wine, and cocktails are also available for purchase. Tickets and more info are here.
Through April, Alo Yoga will host outdoor yoga sessions at The Grove every Wednesday at 9 a.m. Open to all experience levels. $10, bring your own mat.
Desert X's biannual public art show continues through May 16. Artists have been commissioned to use the desert landscape as their canvas with breathtaking results. You'll find the works spread throughout the Coachella Valley in various outdoor locations.
Wallis Annenberg PetSpace has reopened with free reservations for small, socially-distanced groups. Guests are welcomed back to enjoy an hour-long PetSpace Experience that includes a behind-the-scenes presentation of the workings of Annenberg PetSpace, activities for kids, a visit to the all-new Critter Corner, and a live Pet Encounter! Bookings are available now.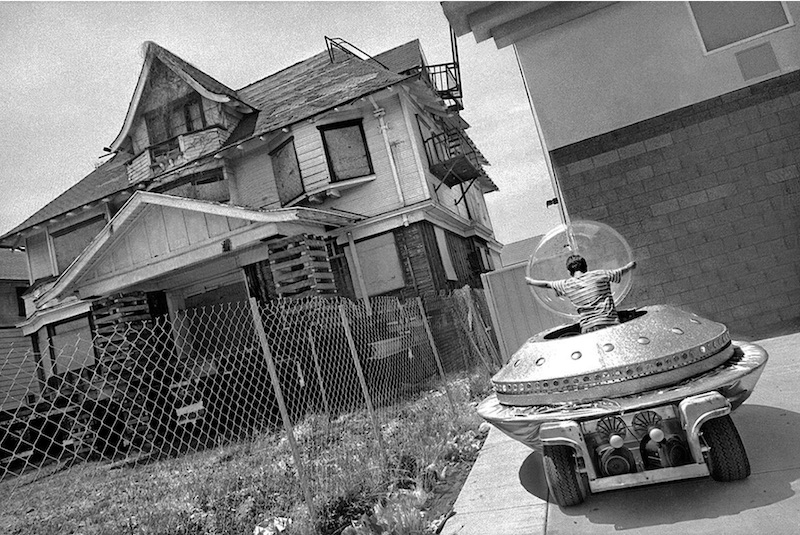 At-Home & Online Events
The Los Angeles Center of Photography presents its Seventh Annual STREET WEEK in LA festival April 18-24. Programing includes presentations by street photographers, webinars on street photography, an opening reception for the "Street Photography Around the World" exhibition, and much more. All programs will be held virtually on Zoom.
The Academy Museum of Motion Pictures will launch a series of virtual programs beginning April 22. The free public programs include panel discussions with film industry leaders, gallery tours, screenings, workshops, and educational offerings for families and students through the Academy Museum's website and social media channels. Kicking off the series is Breaking The Oscars® Ceiling, a conversation hosted by Academy Museum trustee Diane von Furstenberg and moderated by the Academy Museum's Chief Artistic and Programming Officer Jacqueline Stewart. The lineup of women who have won Oscars® includes Sophia Loren, Whoopi Goldberg, Marlee Matlin, and singer-songwriter Buffy Sainte-Marie.
Earth Day Initiative (EDI), March For Science NYC (MFS), and EcoArt Project will host an interactive art exhibition during the Earth Day 2021 Virtual Festival. The exhibition features work Alex Nero, Peter Gerakaris, Cicely Carew, Stephen Mallon, Sam Nester, and Hara Woltz. Guests can create a virtual avatar to explore the fest, attend discussions, and more. Check it out April 18-19. Register for free here.
The Groundlings Theatre's Sh!t My Folks Don't Know takes the virtual stage on Tuesday, April 20 at 7 p.m. The show show is centered around the most embarrassing and horrifying stories the cast has lived through.
KCRW's Sound Bites brings the intertwined worlds of food and music together for a series of intimate conversations with food and music leaders. The series kicks off Thursday, April 22 at 7 p.m. with shef and restaurateur Roy Choi along with John Gourley, singer and guitarist of Portugal. The Man. The event is free with suggested donations starting at $5.
The LA Times' Festival of Books is the nation's largest in-person literary event. Due to the pandemic, events will be held virtually this year from April 17-23. The lineup includes Guy Raz, Mindy Thomas, Terry and Rebecca King Crews, Don Lemon, Gustavo Arellano, and many more. Most of the events are free with registration, while some require a book purchase.
Join the NC Cooperative Extension on April 19 for a workshop on reducing kitchen waste. Learn ways to cut down on waste through planning, purchasing, storing, and eating. The workshop will also show you what to do with kitchen scraps, including a demo on how to use them to make vegetable stock.
On April 24, CAP UCLA presents Brooklyn Youth Chorus' She Is Called: Dear Stranger. The experience is a letter between friends and strangers and an exploration of gender that unfolds via song, poetry, and theater across a media-rich website. Check it out here.
Pasadena Heritage's Spring Home Tour is back in a new virtual format. Kicking off April 25, catch virtual tours of two homes designed by Wallace Neff.
On April 20 at noon, LACMA hosts a conversation about the future of monuments in conjunction with its LACMA x Snapchat: Monumental Perspectives show. Panelists include Michael Govan, Evan Spiegel, Elizabeth Alexander, and Mayor Eric Garcetti. Register here.
CAP UCLA presents the world premiere screening of Plastic Bag Store: The Film on April 22. The film takes artist Robin Frohardt's immersive installation The Plastic Bag Store, made from discarded plastic bags, to tell several stories that explore how plastic waste may be misinterpreted by future generations. Register here.
On April 21 at 7 p.m., LA Plaza de Cultura y Artes hosts "Building Better Robots" with Dr. Verónica Ahumada, Assistant Professor of Health Informatics & Human-Robot Interaction at University of California, Davis. Sshe'll share "her story of growing up in San Gabriel, her work in healthcare that led to research in telepresence robots, and how she supports Latinos in graduate STEM programs via a university-wide annual event she founded." Register to view on Zoom or watch on Facebook.
Louise Reichlin & Dancers/ Los Angeles Choreographers & Dancers presents The Patchwork Girl of Oz, a family-friendly dance and multimedia work. You can watch it online from April 28 to May 12 here.
Linked Dance Theatre has partnered with the Alzheimer's Charity, Hilarity for Charity founded in 2012 by Seth Rogen and Lauren Miller Rogen, on She Sends Herself / Elle S'Envoie. It's an interactive virtual experience that uses multiples teams of performers across two continents to tell the story of Elle, a woman who is struggling with memory loss and how it affects her family. View-only tickets are $30, while interactive tickets, which include a box of curated materials to enhance the experience, are $200. Proceeds benefit Hilarity for Charity. Tickets are available through April 25.
Bake the Change is a virtual raffle to benefit Safe Place for Youth in Venice, taking place now through April 28. Enter a raffle, maybe win a pie, and join a virtual cooking class with Giada De Laurentiis. More info here.
The Japan Foundation presents the online exhibit 11 Stories on Distanced Relationships: Contemporary Art from Japan through May 5. It features 11 new works from Japanese artists on the theme "translating distance."
Underneath the Freeways of Los Angeles is a virtual interactive murder-mystery experience by Matthew Paul Olmos and directed by Michael Alvarez. The show is set in 1960s L.A., where two bodies have been discovered in Hollenbeck Park in East L.A. The audience must ask the right questions to find the guilty party. Show dates are April 2-28. Tickets are $15-25 here.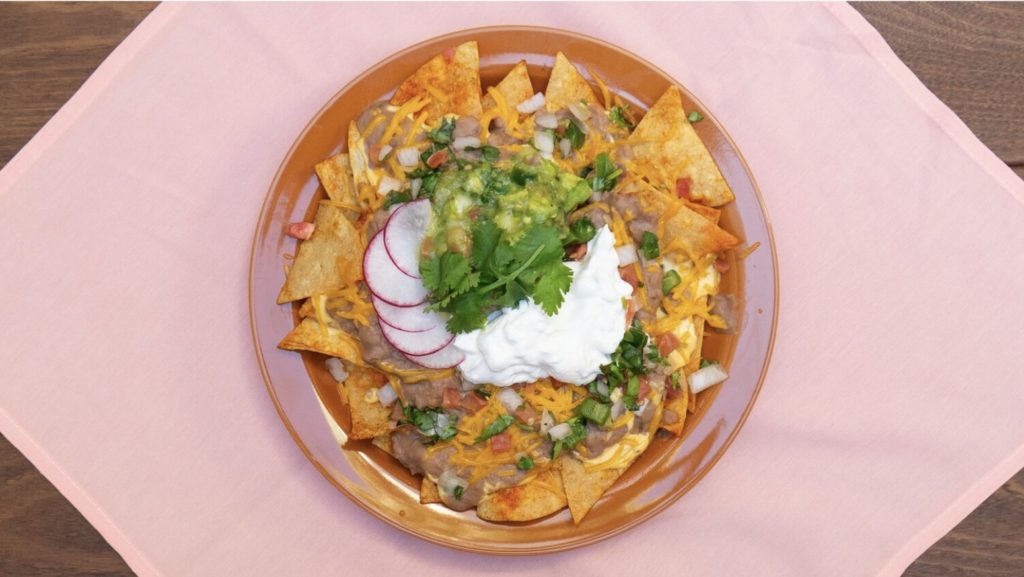 Dining
Woon and Lasita are teaming up for several bao boxes on 4/20 that come with either chicken, pork belly, or mushroom, plus rolling papers courtesy of Old Pal. Available for pre-order only, boxes also come with bao buns, nori chips, pickles, wedge salad, cookies, and sauces. Each box is $54.20 with 20% of the proceeds benefiting local organizations supporting the AAPI community. Place your order on Woon's site and then pick it up at Lasita in Far East Plaza.
Ike's Love & Sandwiches will release a limited-edition vegan sandwich on April 22 made with vegan turkey, mushrooms, mozzarella, and cabbage slaw slathered with Dirty Sauce on Dutch Crunch bread. Available for one week only for $10. A portion of the proceeds benefits PETA. 
On April 23, the Pie Hole is offering a National Picnic Day special, valid at all locations. It includes two slices of pie, one side salad, four pie holes, and two large beverages for $25. Both sweet and savory pie options are available.
Manuela, located in the Arts District, will debut The Garden at Manuela, a new al fresco concept on the property's scenic garden space, on Friday, April 16. The Garden will feature a new SoCal-inspired menu and on-site bar offering produce-driven cocktails. Seats are first-come, first-served every Friday, 5:30 p.m. to 9 p.m., and Saturday and Sunday, 2-9 p.m.
Chefs Phillip Frankland Lee and Margarita Kallas-Lee's new culinary endeavor Pasta|Bar will officially open on Friday, April 16 with a 13-course tasting menu inspired by the flavors of California. The intimate experience seats eight guests at a time and features four pasta dishes and nine seasonal dishes prepared by Chef Nathan Tauer (Coi, Petit Crenn, Bouchon). The menu will shift frequently and can include cavatelli with lobster and peas or sunflower agnolotti with duck and wagyu ragu. Desserts will be imagined by Kallas-Lee, such as goat milk mousse with strawberry and Meyer lemon granita or candied pistachios and brioche donuts with Castelvetrano powdered sugar and bergamot whipped cream. The tasting menu costs $125 per person with beverage pairings available for an additional cost. Reserve on Tock.
New Tex-Mex restaurant Justin Queso's opened in West Hollywood on April 16, offering Frito pie, puffy tacos, fajitas, albondigas soup, enchiladas, brisket, nachos, wings, and four styles of house-made queso. Frozen margaritas and cocktails are also available.
Italian Market Haute Mess has launched a Gelato Bar for spring featuring seasonal flavors and natural ingredients sourced from local farmers markets. The Gelato Bar will have 12 flavors available including chocolate, vanilla, pistachio, and strawberry, lavender, chamomile, and so many more. Vegan options will also be available by the pint and are made from cashew milk.
Chef Kuniko Yagi of Japanese fried chicken concept Pikunico is teaming up with Chef Jihee Kim of Korean banchan purveyor Perilla LA for a limited-time collaboration from April 17 through May 1. The Chicken Dupbap ($15) is made with Chef Jihee's one-year aged kimchee, marinated kombu seaweed, sesame shishito peppers, Pikunico's chicken tenders, and seasoned egg, served over ginger rice. Limited quantities are available daily at Pikunico's storefront at ROW DTLA. The dish is available for dine-in and phone orders (213) 278-0407 for pickup.
Bill Esparza's taco festival Taqueando pivoted last year to a multi-week pop-up in DTLA featuring rotating guest chefs and their most popular tacos. The series continues with a six-night pop-up with James Beard Award-winning Chef John Sedlar coming out of retirement and returning to Los Angeles to bring back his landmark modern Latin American restaurant Rivera. On the Rivera menu are Tortillas Florales, Duck Confit Enfrijoladas, Caracoles (snails), Mole Ice Cream, and signature Rivera cocktails like the beef jerky garnished Barbacoa. Reservations can be made now for April 22-24. Takeout and delivery are also available.
Need delivery and takeout options? Check out our latest comprehensive guide here.