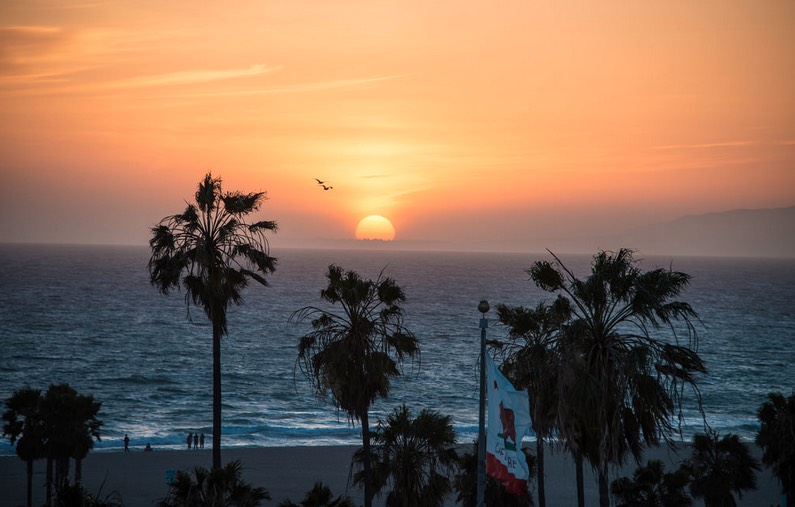 We used to tell you about all the things you could go out and do in Los Angeles on a daily, weekly, and monthly basis. Then, COVID-19 changed life for all of us, in a thousand small and massive ways. Until the pandemic is behind us, we'll post events that adhere to Public Health's current protocols—including plenty of at-home and online events—every Monday and Thursday. We hope they keep you busy, make you laugh, teach you something, or help you feel less alone.
This weekend, we've got more dineL.A. deals, a new art gallery, outdoor boxing and yoga classes, a sheep shearing demo, a virtual murder-mystery, and more. Have something you want to submit for next week? Hit us up: [email protected].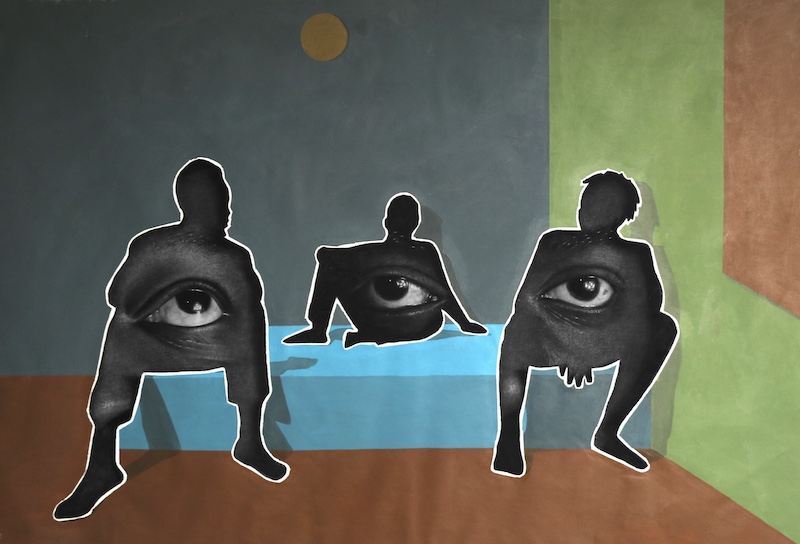 In-Person Events
Thinkspace Projects has two new shows launching on March 6: Ken Nwadiogbu's "UBUNTU, I Am Because We Are," and Fumi Nakamura's Look Towards the Future, But Not So Far As to Miss Today." Per a release: "In twenty new hyperrealist works, Nwadiogbu investigates representation through a focal-point of eyes as a means of discovery and revelation, recreating his experience as a young Nigerian. His work speaks to the experiences encountered by black lives around the globe." And, "Fumi Nakamura's 'Look Towards the Future, But Not So Far As To Miss Today' is a new body of work depicting flora and fauna. Each element is carefully selected to represent elements of life, memory, body and soul. Takamura pulls from the subconscious, using metaphor and imagery to create striking pieces." On view through March 27.
Drive-In Theatre at The Hollywood Roosevelt screens classic films every Sunday in March in the hotel's valet lot. This weekend, catch Karate Kid and Karate Kid 2. Guests who book a double feature get a round of drinks for everyone in the car.
123 Farm in Cherry Valley is hosting Sheep Shearing Weekends every Saturday and Sunday through March. You'll get to see how sheep are shorn and how the farm processes its wool. Tickets are $12 for adults, $8 for seniors and students, and free for children 5 and under.
Knott's Taste of Boysenberry Festival returns with a food event featuring over 80 boysenberry-inspired savory and sweet bites and themed beverages. The festival takes place on select dates beginning March 5 through May 2. Tickets cost $45.
CAP UCLA presents Ellen Reid SOUNDWALK, a GPS-enabled work of public art that brings the natural environment of Griffith Park to life through music. Created by Pulitzer Prize-winning sound artist Ellen Reid, the experience is dictated by the listener. As they explore the park, the app triggers musical cells that harmonize with the park's landscape. The app is free to download and will be available until 2023.
Tiago Coffee Bar and Kitchen in Hollywood has reopened for outdoor dining with a brand new menu from Guerrilla Tacos. Items include breakfast sandwiches, salads, hearty bowls, coffee, lemonade, and more.
Street Food Cinema has pivoted to a drive-in at the Santa Monica Airport. Friday's slate includes Bridesmaids and High School Musical.
Hot 8 Yoga will host yoga classes on Saturdays, Feb. 27 through March 20, at 10:30 a.m. and 12 p.m. from ROW DTLA's rooftop. Mats and other equipment will be provided, but bring your own towel and water. And don't forget your mask, which must be worn at all times!
STATE OF THE WORLD is a temporary outdoor mural exhibit in the Arts District that features 11 local artists connected to the neighborhood. A collaboration between Art At The Rendon and SO|DA Architecture, STATE OF THE WORLD provides a canvas for artists to raise awareness for social causes that are important to them and relevant in today's environment. On view through March.
Glendale's Electric Dusk Drive-In will be screening Sixteen Candles, Ferris Bueller's Day Off, and Toy Story 2 this week.
Hollywood Legion Theater at Post 43's drive-in cinema is open seven days a week. Upcoming films include Da 5 Bloods, Frozen II, and The Shining. Reservations include popcorn, soda, and candy for each guest. Tickets start at $65 for two people.
Artist Arthur J. Williams, Jr.'s DaVinci Art Gallery is now open in Beverly Hills for private appointments, Tuesdays through Saturdays from noon to 6 p.m. Williams went to prison for counterfeiting and spent the final seven years of his sentence studying painting. He now uses his counterfeiting skills in a legal way: creating detailed, money-themed oil paintings.
The George Billis Gallery currently has two shows: Audra Weaver's "Other Shores," and Patricia Chidlaw's "Darkness. Dawn." Both are available to see by appointment only, Weds-Sat., 10 a.m. to 4 p.m., through April 3.
The Cinelounge Drive-in in Hollywood's weekend screenings include Nomadland, Pixie, and Sacrifice. Don't forget to pre-order some of Cinelounge's gourmet popcorn!
The Corey Helford Gallery presents Seven, a new show featuring work from Andy Adamson, Helice Wen, kozyndan, Rodolfo Loaiza, Travis Lampe, Yang Cao and Zoé Byland. The show will remain on view through April 3.
Santa Monica Place has partnered with Rumble to offer an outdoor, full-body boxing class. No previous boxing experience is required, but you will need to wear your mask, social distance, and receive a temp check. Tickets are $32 per class or $225 for 10 classes here.
Magic Asphalt, the drive-in standup comedy show in the Magic Castle's parking lot, returns March 6. The lineup includes Kevin Nealon, Nicole Byer, Iliza, Chirs Spencer, Jesus Trejo, Kennelia, and Darren Capozzi. More info and tickets are here.
The Los Feliz Flea is an outdoor curated market with over 120 sellers, food trucks, live music, and spaces to picnic. Admission is free and the market runs every Saturday from 11 a.m. to 4 p.m.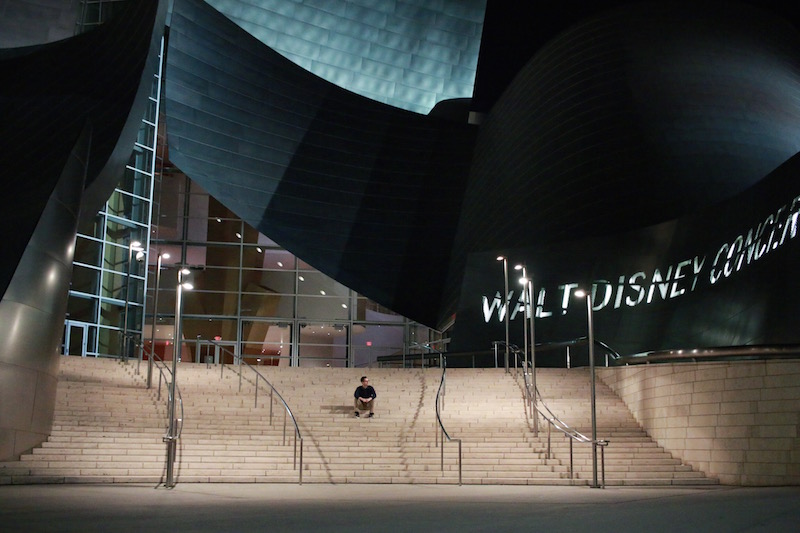 At-Home & Online Events
L.A. Phil's second season of Sound/Stage launches on March 5. Watch the first episode at laphil.com/soundstage.
The Jean Deleage Gallery at CASA 0101 presents the new exhibit Capturing Beauty: The Artwork and Photography of John Simmons. An Emmy Award-winning cinematographer, Simmons' photography chronicled major moments in history. The exhibit includes images of the civil rights movement, portraits of Angela Davis and Shirley Chisholm, and photos of protests in Georgia for the Voting Rights Act. On display until June 5, 2021.
Delejos is an immersive theater experience conducted over Zoom from writer/actor/comedian Julia Piñero. When her partner, Jose Zambrano, died unexpectedly in 2019, Piñero turned to Zambrano's unfinished virtual reality game about long-distance love, Delejos. Though Delajos was originally about Zambrano's forced immigration from Venezuela, it took on a new meaning for Piñero after his death. This two-hour performance is "a true story that weaves together standup comedy, live music, and a virtual reality experience." Tickets are currently available through March 18. They're free, but you'll need to reserve them here.
From Katnip Productions and Spy Brunch LLC comes "A Dark and Stormy Murder." This interactive, online murder-mystery takes place aboard a tiki-themed cruise in 1948. All guests will get a character name and bio in advance. Tickets are $30 for general admission. A VIP ticket for $75 includes a food and cocktail package for pickup from the Roguelike Tavern in Burbank. Show dates are March 6, 12, and 13. More info and tickets here.
From [email protected], catch a screening of Time followed by a conversation with director Garrett Bradley on March 5 at 7 p.m. Time is a documentary that follows Fox Rich, who has spent the last 20 years fighting for the release of her husband, Rob Rich, from prison.
The 3rd Annual Westside Safety Fair is on March 7 from 11 a.m. to 3 pm. The free event features five simultaneous livestreams with three keynote speakers, 12 presentations and training sessions, plus sessions for children. You'll learn about earthquake safety, how to stop a major bleed, how to use a fire extinguisher, how to administer CPR, and more. More info here.
On March 6 at 5 p.m., Join 18th Street Arts Center artist in residence Susan Suntree for an online launch party of Suntree's Sacred Sites Audio Theater Project. Per a release: "A history that is equal parts science and mythology, Sacred Sites offers a rare and poetic vision of a world composed of dynamic natural forces and mythic characters. The result is a singular and memorable account of the evolution of the Southern California landscape, reflecting the riches of both Native knowledge and Western scientific thought." Register here.
Ánimo Production presents the first-ever virtual edition of "Boleros de Noche" on March 5 at 7 p.m. Per a release: "Boleros De Noche is a musical and cultural experience that seeks to preserve, uplift, and celebrate Latin American bolero music history in Los Angeles, and is quickly garnering multi-generational audiences who enjoy and partake in this musical experience. Now in its sixth year, the series is curated by its founder Roberto Carlos, a young Los Angeles-based artist/promotor who has committed his musical journey to bolero music and its traditions." Tickets are $18 here. Attendees will receive from a discount code for dinner from either Madre Restaurant, Chichen Itza, or Holbox upon purchase.
JAPAN HOUSE Los Angeles is offering a complimentary screening of the 2012 hand drawn animated film A Letter to Momo all month long. Registration is requited.
NHM's First Fridays returns on March 5 with DJs, a cocktail lesson, a conversation about Home x Habitats, and a performance by Neil Frances. The discussion will explore what home means in a work-from-home world. RSVP here.
The Groundlings Theatre and School will host performances in celebration of Women's History Month all March. See the month's schedule and purchase tickets at www.groundlings.com.
The GRAMMY Museum presents "Ringo: Peace & Love" on March 4. The program features "new and archival interviews conducted with Bob Santelli, Founding Executive Director of the GRAMMY Museum, as well as a virtual version of the groundbreaking 2013 exhibit: Peace & Love." This exhibit and other programs are available to members of the museum's COLLECTION:live streaming service. Get it for $2.99 a month or $29.99 a year.
The Getty Villa Museum presents Laurel Ollstein's Pandora, a feminist retelling of the myth of Pandora's box, Feb. 26 through March 19. You can register to watch the pre-recorded reading here. You'll need to register to receive the viewing password.
Long Beach's International City Theatre opens its 36th season with a virtual presentation of Yasmina Reza's Tony award-winning play Art. It streams on-demand Feb. 18 through March 8.
KP Projects Gallery has two new virtual exhibits on view Feb. 27 through March 20. Holly Elander's "Our Home" consists of "simply narrated acrylic paintings, driven by the artist's self-proclaimed desire to understand the interactions and connections between people and nature." Vonn Sumner's "Burning Down the House" features subjects the artist says he "generally loves to look at: trashcans, dumpsters, empty industrial buildings, the way that fire dances and licks the air."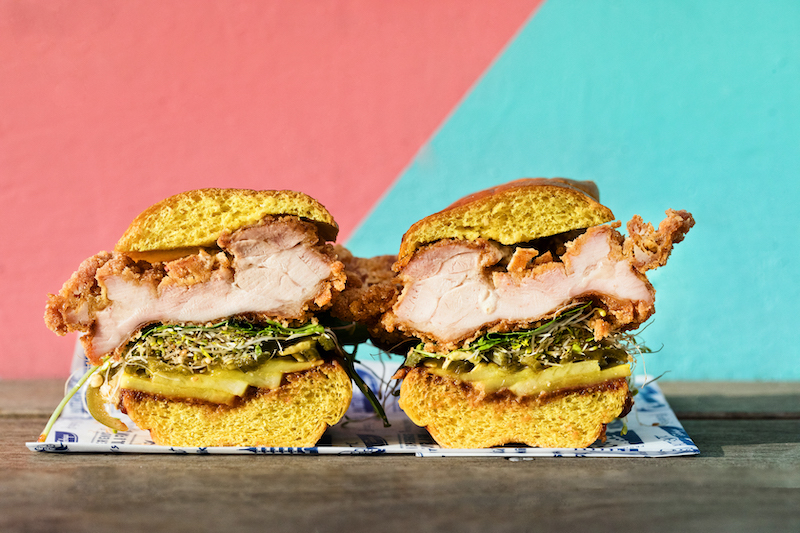 Pickup & Delivery
As we mentioned, it's dineL.A. Restaurant Week (March 1-14). Here are some top picks for on-site al fresco dining or exclusive takeout or delivery through Grubhub.
Clementine in Century City is offering a Deluxe Afternoon Tea Package for $35 that comes with loose leaf tea, a variety of tea sandwiches, scones, and a selection of sweets.
Rossoblu in DTLA has a three-course dine-in only special that includes items like roasted duck breast, seafood brodetto, big eye tuna carpaccio, and more for $55 a person. The menu is available Wednesday-Sunday.
Legendary Indian restaurant Mayura in Culver City is participating this year with a takeout-only menu for lunch ($35) and dinner ($65). Designed as a meal for two people, the promotion includes your choice of appetizer, two main dishes, bread, dessert, and drinks.
Lunetta in Santa Monica is participating in dineL.A. March 3-12. They've got a $35 three-course lunch that includes a starter, main, and a chocolate fudge brownie with mascarpone for dessert. Entree choices include a crispy chicken chopped salad, steak frites, or BBQ salmon. Lunetta's dinner menu is $65 per person and includes a white bean hummus amuse bouche, your choice of starter, sea scallops, your choice of main (options include mushroom bucatini, pan-roasted John Dory, or filet of beef), and your choice of dessert (sticky toffee pudding, chocolate truffle cake, or brown sugar panda cotta). Available for dine-in or takeout. 
Bone Kettle in Pasadena will host dine-in-only specials. Its two-course $20 lunch menu starts with either citrus-brined chicken wings or spicy papaya salad paired with Bone Kettle's legendary 36-hour bone broth noodles with your choice of top sirloin or ginger-seared chicken, or a vegan broth with noodles and crispy tempeh. The lunch menu is available Monday-Friday. For dinner, a $45 four-course prix fixe menu is available with options like duck confit, mushroom dumplings, braised oxtail noodles, Indonesian crab fried rice, dan dan noodles, and more.  
Serving Creole cuisine in L.A. since 1969, Harold and Belle's in Jefferson Park is offering a $35 deal for lunch or dinner daily. It includes your choice of a margarita or hurricane cocktail; gumbo with seafood, ham, chicken and sausage, or okra (vegetarian); plus beignets for dessert. Available for delivery and takeout only. 
Casa Vega in Sherman Oaks has a $20 lunch special that includes a build-your-own combo of two items, a vegetarian burrito, or a trio of tacos. The meal comes with vanilla cream-filled churros or flan for dessert. The $35 dinner special includes Casa Vega's famous margarita, a starter, and the entree and dessert options mentioned in the lunch special. The dineL.A. menu is available for dine-in and takeout. 
Silver Lake's All Day Baby has a $25 Lemmy Special that includes a smoked beef and cheese sandwich, fries, and a cocktail. Available for dine-in, delivery, and takeout. Open Wednesday-Sunday. 
DTLA's Poppy + Rose is open for dine-in, takeout, and delivery. For dineL.A., the three-course $35 special includes options like buttermilk biscuits, wild mushroom toast, shrimp + grits, brown butter fried chicken sandwiches, steak frites, espresso chocolate mousse, and more. Guests dining in for the special menu must have all parties at the table participating in the dineL.A. menu as well.  
Dal Rae, the old school steak house in Pico Rivera, is offering a $25 lunch menu that includes two courses, and a $65 dinner menu that includes three courses. Available for dine-in or takeout.
Family-owned Chao Krung is one of L.A.'s oldest Thai restaurants. For dineL.A., they have a three-course $20 lunch and $45 dinner menu. Available for dine-in, takeout, and delivery. All guests must participate in dineL.A. when dining in.
Santa Monica's Socalo is offering a three-course lunch at $20 and a four-course dinner at $45. The menu includes items like ceviche tostada, Vampiro steak and shrimp tacos, lamb birria, churro tots, and more. Available for dine-in, takeout, or delivery.
All three Tsujita locations in Sawtelle's Japantown are participating in dine L.A. Each has a two-course $20 lunch menu that includes a selection of ramen and your choice of starter, but ramen and starters vary with each location. The $45 dinner-for-two menu at the original Tsujita and Killer Noodle includes starters like rice bowls, takoyaki, and gyoza paired with two bowls of ramen and alcohol. 
Manuela, located at the Hauser & Wirth gallery in the Arts District, is offering a three-course lunch ($30) or dinner ($55) menu for dine-in, delivery, and takeout. Black bean chilaquiles, wood-grilled Jidori chicken thigh, ocean trout tartare, Peads & Barnetts pork chop, and burnt honey cake are just a few of the choices. Open Tuesday-Sunday.
Japanese fried chicken specialist Pikunico has a $15 lunch deal that includes its popular golden chicken sandwich and a flourless brownie cookie. For dinner, Pikunico has a family meal that feeds four (two adults, two kids) and includes a pound of tenders, slaw, two onigiri, fingerling fries, pickles, three dipping sauces, and four chocolate chip cookies for $35. Open Tuesday-Sunday at ROW DTLA for delivery and takeout only.
For dineL.A., 13 of the Original Farmers' Market food vendors are doing $15 lunch specials including DuPars, The Gumbo Pot, Trejo's Tacos, and The French Crepe.
Ms Chi in Culver City is offering a $15 lunch menu that includes house-made scallion pancakes and your choice of dumplings. The family-style dinner menu includes multiple courses like soy sauce cornish hen, crispy skin salmon, and salt & pepper shrimp for $45 per person.
Need more delivery and takeout options? Check out our latest comprehensive guide here.