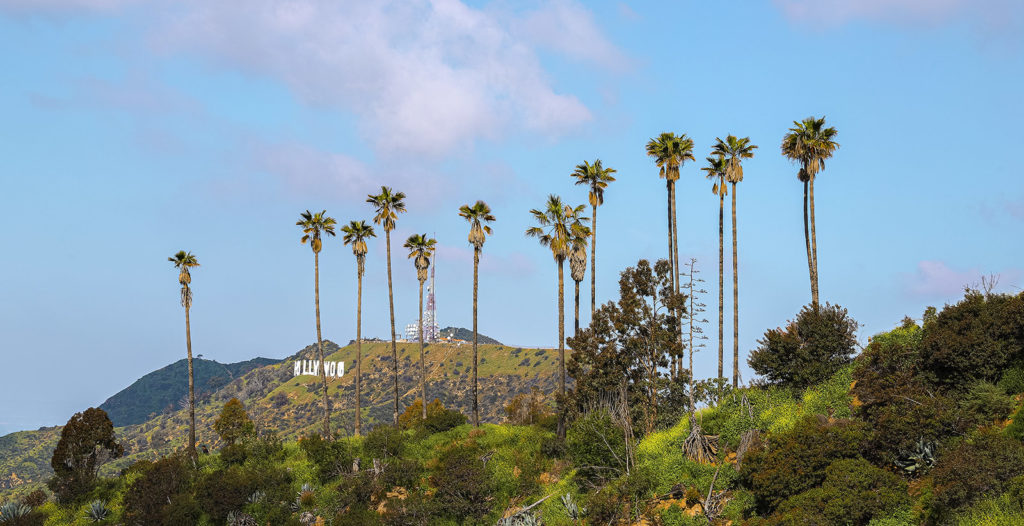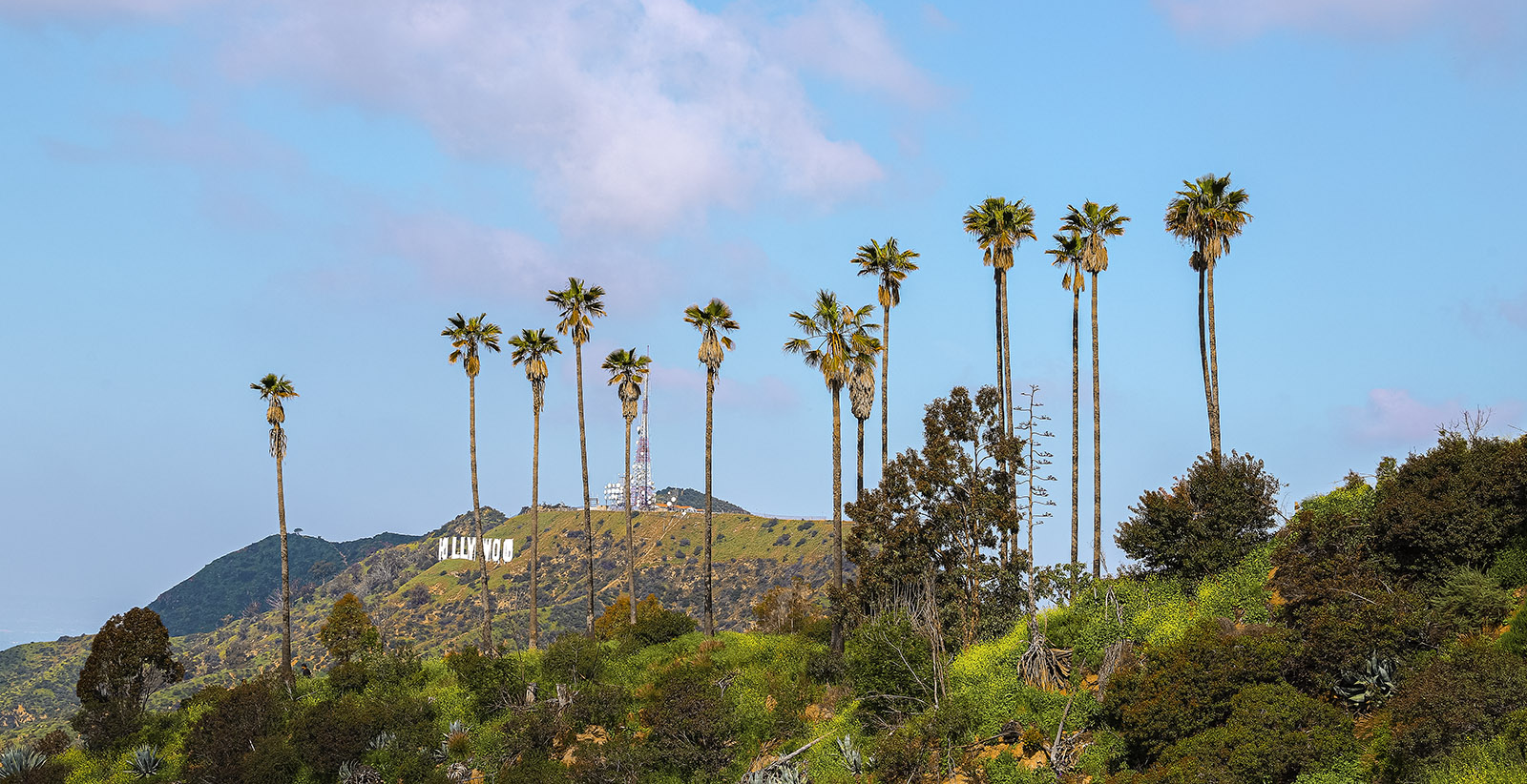 We used to tell you about all the things you could go out and do in Los Angeles on a daily, weekly, and monthly basis. Then, COVID-19 changed life for all of us, in a thousand small and massive ways. Until the pandemic is behind us, we'll post events that adhere to Public Health's current protocols—including plenty of at-home and online events—every Monday and Thursday.
This weekend, we've got outdoor dance classes and comedy shows, a cocktail benefit for AAPI communities, online bingo, Mother's Day specials and events, and more. Have something you want to submit for next week? Hit us up: [email protected].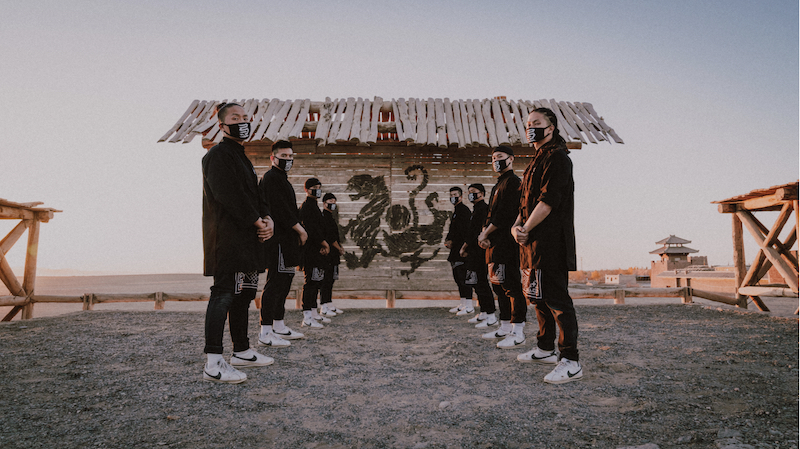 In-Person Events
Dance group Kinjaz will offer community dance classes on the ROW DTLA rooftop each Saturday in May. Free one-hour beginners' classes will take place at 11 a.m., followed by a paid advanced class at 1 p.m. for $15. On-site donations will be accepted at the free classes in support of the AAPI community. More information here.
May is AAPI Heritage Month and four local establishments have banded together for Shake the Hate LA, a cocktail fundraiser benefiting AAPI nonprofits. For every special AAPI cocktail sold through May, Pernod Ricard will donate $1 to an AAPI non-profit or charity selected by each participating restaurant. Cocktails include: a Pear Martini with Absolut Vanilla, sake, Asian pear juice, and passion fruit from Connie & Ted's; "Just Vibe" made with Altos Reposado Tequila, Yellow Chartreuse, lime, agave, and hellfire bitters from Bar Bohemien; "Thai Fighter" with Beefeater Gin, lemongrass, Makrut lime leaves, ginger, and nigori sake at Good Times at Davey Wayne's; and "Ready for this Jelly?" made of Absolut Vodka, green tea, sweet condensed milk, house-made lychee liqueur, and grass jelly from Phorage.
Don't Tell Comedy is back this weekend with shows in Loz Feliz, El Segundo, and Fairfax. The shows are held outdoors and masks are required at entry and in common areas. BYOB and snacks. Tickets cost $25 a person.
Drive In At The Park cruises into the Kenneth Hahn Disc Golf Course in Culver City with Friday and Saturday movie screenings now until August 28. This weekend, they'll screen Sonic the Hedgehog, Big Momma's House, Jumanji: The Next Level, and Gremlins.
There's a Pepper Thai Cookbook signing at Platform on Friday, May 7 from noon to 5 p.m. with Chrissy Teigen and her mom, Pepper. The timed-ticketed event ($20) will also feature traditional Thai dancers and Pineapple Soft Serve from Pepper's book. Crustacean Beverly Hills' delivery concept Noods is also collaborating with Pepper that weekend to create a limited-edition MILF (Mother I'd Like to Feed) Box ($45), featuring An's Famous Garlic Noodles™️ and four signature dishes from The Pepper Thai Cookbook. The collab boxes are available from May 6-9 through the Tock app.
On May 9, Still Life Ceramics will host an outdoor Mother's Day "Pottery in the Park" class at 12:30 p.m. taught by visual artist Claudia V. Solórzano. Participants will learn to create designs in clay and then use the designs to make a vase or wall hanging.
Changing Landscapes (Isle of Eigg) is an immersive audio/visual gallery "that extrapolates a sound experiment conducted on the Scottish Isle of Eigg to the Silver Lake neighborhood of Los Angeles" through projected video, amplified sound, and spatial design. On view through May 28. Tickets are $10.
The Melrose Flea Market is back at Fairfax High School every Sunday. Tickets are $5.
Electric Dusk Drive-In's weekend screenings include Dirty Dancing, Ghost, King Kong, Jurassic Park, and Mamma Mia. Get tickets here.
Banter & Bliss Candle Co. and Rooted Harmony are hosting a Mother's Day candle making and flower or succulent arranging workshop. Guests will learn how to create scented coconut soy candles, then, while the candles are solidifying, participate in an arranging workshop with Rooted Harmony. Available at locations in Playa Vista and San Pedro, May 7-9. See exact details and RSVP here.
Elsewhere At the Madcap Motel is currently accepting tourists seeking an escape from reality. The retro space features over a dozen rooms full of interactive and photo-friendly moments interwoven with a sci-fi narrative.
Celebration Spectrum is a month-long public art installation produced by dublab for Art Rise in collaboration with artist Tanya Aguiñiga and curator Mark "Frosty" McNeill for The Music Center and Grand Park. The month-long audio-visual exhibition will showcase the work of over 34 local artists, fusing art, music, and cultural identity experiences into art installations on the grounds of Grand Park, as well as digital programming accessible via werise.la/grandpark.
Through May 23, El Capitan Theater is screening classic movies. This weekend, it's The Little Mermaid. Tickets are available at the Box Office or at elcapitantheatre.com.
Dreamscape Immersive at the Century City Mall will reopen on May 6, offering four immersive virtual reality adventures including The Blu: Deep Rescue, Alien Zoo, The Curse of the Lost Pearl: A Magic Projector Adventure, and Dragons Flight Academy. Tickets are now available for presale.
The Healing Garden allows guests to reserve private gardens by the hour. For Mother's Day, several area gardens are offering a special tea package that includes a tea spread, planting activities, a bouquet, and an opportunity to pick vegetables, herbs, and edible flowers. Costs vary, but start at $75 for three people up to $100 for six for a two-hour experience. Available through May 10.
Rooftop Cinema Club El Segundo opens on May 6 at the Santa Monica Airport. Films this week include La La Land, Friday, Clueless, Poetic Justice, The Sandlot, and The Big Lebowski. Tickets are here.
Universal Studios Hollywood is open and the amusement park has a brand new The Secret Life of Pets ride. Guests can also check out Jurassic World—The Ride, which includes a brand new dino, the Indominus rex, who will fight a T-Rex in the ride's finale. Other reopened attractions include The Wizarding World of Harry Potter, Transformers™: The Ride-3D, Revenge of the Mummy: The Ride, Despicable Me's Super Silly Fun Land, and the Simpsons-themed Springfield, U.S.A. The Studio Tour, which takes guests through the backlot and includes the Fast & Furious—Supercharged and King Kong 360 3D rides, is also back.
The Craft in America Center reopens on May 4 with the exhibit Making Waves: Ocean Ecology and Craft, on view through Aug. 21. More info here.
FORT:LA's May trail is the John Elgin Woolf Hollywood Regency trail, presented in partnership with the City of West Hollywood's One City One Pride LGBTQ Arts Festival. The trail shows off five homes designed Woolf. Per a release: "John Elgin Woolf had a major role in creating our idea of Golden Era Hollywood glamour, the homes he designed for movie and television major players set a new standard for luxury. Hollywood Regency, a style he is known for pioneering, is recognized by its blend of British architectural traditions (mansard roofs) and neoclassical motifs with the imaginative scale and set design approach." You can take a self-driven, self-led tour using FORT:LA's PDF here, which contains a map of the trail and the history of the homes. Available through May.
South Coast Botanic Garden's butterfly experience SOAR is now open to the public featuring a new pavilion with live tropical butterflies. Advance reservations are required and can be made online now.
HannaH Hanson Gallery's inaugural show is Megan Lindeman's Hey Lover Letters, a mixed-media installation that explores concepts and imagery relating to family, origins, patriarchy, death, and love. On view through May.
LA Plaza de Cultura y Artes reopened to the public on April 15, with exhibits including Carlos Almaraz: Evolution of Form, the LA Plaza Village Murals show, and afroLAtinidad: mi casa, my city. Open Thursdays through Sundays, noon to 4 p.m. The museum will also mount a large-scale neon mural installation by artist Patrick Martinez as part of Art Rise 2021, titled, Only Light Can Do That, 2021 starting May 7.
JW Marriott Los Angeles Live's poolside dinner & a movie is $45 per guest and includes one appetizer, one entree, unlimited popcorn, and the screening. This Friday, catch Pretty Woman. On Saturday, it's Selena. Other snacks, beer, wine, and cocktails are also available for purchase. Tickets and more info are here.
The LA Choral Lab presents SOUNDWALK in Griffith Park. Guests wear headphones as they explore the park, and the choral music they hear will change based on their location. SOUNDWALK will remain available through May 16. Tickets are $0-$25.
Japanese American National Museum in Little Tokyo is now open for in-person visits on Fridays, Saturdays and Sundays. The current exhibit, Transcendients: Heroes at Borders, by Taiji Terasaki, in collaboration with JANM, honors individuals who advocate against discrimination, prejudice, and inequality at borders. The museum also presents Transcendients: 100 Days of COVID-19 and Memorial to Healthcare Workers, a work created during the pandemic that tells a wide range of stories on topics including race and class, food sustainability, art, scientific innovations, and climate adaptation. Advance reservations (free) are required.
Desert X's biannual public art show continues through May 16. Artists have been commissioned to use the desert landscape as their canvas with breathtaking results. You'll find the works spread throughout the Coachella Valley in various outdoor locations.
FLOW STATE, a solo exhibition by Mikael B runs May 1-31 at Maddox Gallery. Per a release: "Inspired by Dalí, Kay Sage, Pollock, Peter Saul and Albert Oehlen, Mikael B works his visual magic with street art passion and sensibility absolutely taking over the gallery space with gesture, shape and color."
At-Home & Online Events
Get crafty with Makers Mess. This month, they are offering an embroidery kit and tutorial at a discounted rate.
NHM presents First Fridays Connected on May 7. The virtual event will focus on exploring L.A. culture through its food. Panelists this month include street food advocate and Kogi BBQ co-founder Roy Choi, and Food, Health, and Culture in Latino Los Angeles author Sarah Portnoy. Live music, DJs, and a cocktail tutorial will also be part of the event.
The 20th Annual Russian Arts and Culture Festival takes place throughout May. See events and programming here.
San Francisco Ballet will stream Helgi Tomasson's Romeo & Juliet May 6-26. Tickets are $26 for 72-hour access, or get viewings of both Romeo & Juliet and Swan Lake for $48. Purchase online at sfballet.org.
Check out the history Los Angeles' Chinatown through a new online exhibition titled "Stories and Voices from L.A. Chinatown." The project is the first in the series Archive Alive, a collaboration of The Huntington Library, Art Museum, and Botanical Gardens; the Library Foundation of Los Angeles (LFLA); and the Los Angeles Public Library (LAPL).
The Los Angeles County Department of Mental Health's WE RISE is hosting a month of community programs for Mental Health Awareness Month, May 1-31. Programming includes art experiences, community pop-ups, and digital experiences. Check out the calendar here.
CaltechLive! presents Last Laugh with Elaina Newport, a conversation with a Capitol Steps' founding member on Saturday, May 8 at 5 p.m. Newport will speak with Michael Alexander, public programming director at Caltech, and Sarah A. Spitz, former KCRW radio producer, about the comedy troupe's four decades of political satire. This event is free, but reservations are required.
On Friday, May 7, LA Commons will celebrate the opening of WE RISE | Creating Our Next LA: Meet the Artists with a conversation between lead artist Dominique Moody and her artist, storyteller, and community collaborators.
The Culinary Historians of Southern California presents "Booking the Cooks: Literature and Gastronomy" with Ronald W. Tobin on Zoom on Saturday, May 8 at 10:30 a.m. Per a release: "Adopting a multidisciplinary approach called gastro-criticism that draws upon anthropology, sociology, semiotics, history, and literary studies, Ronald W. Tobin, Research Professor of French, UC Santa Barbara, elucidates the role of food, service, spectacle, diet, ingestion, and digestion in a number of works drawn from a variety of national literatures, from Greece and Rome through Germany, Italy, Spain, Mexico and on to the United States. In this virtual Zoom presentation, Tobin concludes with specific reference to the seventeenth-century French comic dramatist Molière and his preoccupations with sexuality and power, pretense and pretentiousness, trickery and truth, self and society." The talk is free. RSVP here.
Bright Spot presents Rockin' Bingo-Fierce Female Edition on May 7 at 1 p.m. Per a release: "This isn't your grandma's bingo! Instead of basic boring balls, snippets of songs by your favorite female artists will be played as you try to get a bingo, win prizes, and bust out your favorite chair dance moves and lip-sync. Fix your favorite beverage and send in your song requests!" Get tickets here.
The Gourmandise School has a Parent & Child: Mother's Day Brunch class on Saturday, May 8 at 10 a.m. Over Zoom, you'll learn how to make a fresh herbed egg scramble and strawberry shortcake. Register through the School's online calendar.
LA Commons has a free workshop on May 8 at 11 a.m. called Sankofa Arts with Ranika Adachi. From a release: "Learn about African Diaspora cultures and create art that brings cultures alive with Roneika Adachi. Experience Thiossane (cha-sahn) the Senegalese way of taking cues from the past to live well in the present." Register here.
On Friday, May 7, The Hammer presents a virtual conversation about the work of artists Diane Severin Nguyen and Jeffrey Stuker, both of whom are featured in Made in L.A. 2020: a version.
Metro Art, in collaboration with the Autry After Hours, presents "Versos y Besos with Las Colibrí," a Mother's Day evening performance filmed at Union Station. Watch on Sunday, May 9 at 7 p.m. on Metro's Facebook and YouTube channels, the Autry's Facebook, Metro Art's Facebook, or Union Station's Facebook and YouTube channels.
"MOMentum Place" is a night of circus performers, dancers, and musicians in the rustic outdoor amphitheater at Will Geer's Theatricum Botanicum in Topanga, available this year on Zoom on Sunday, May 9 at 2 p.m. Curated by aerialist/dancer Lexi Pearl, performers include circus artist Elena Brocade, contortionist and acrobat Georgia Bryan, aerialist and stilt dancer Jena Carpenter of Dream World Cirque, ventriloquist Karl Herlinger, hand balancer Tyler Jacobson, stilt walker and acrobat Aaron Lyon, aerialist Kate Minwegen, cyr wheeler Sarah Moser, and Cirque du Soleil alum Eric Newton, plus Dance Dimensions Kids and Focus Fish Kids. Tickets are $35 per household at theatricum.com/momentum-place.
Through May 9, you can explore a virtual Mother's Day market on streetlet.com featuring goods from local businesses including Elique Organics, Goo Salon, Luca, Hereafter.LA, and more.
The Institution of Culinary Education hosts a Mother's Day brunch class on May 9 at 11 a.m. featuring pancakes with several toppings, baked egg strata, and rainbow fruit skewers with honey-yogurt sauce. Tuition is $50.
The Barnsdall Art Center Student Advisory Committee presents the Barnsdall Virtual Arts Fair from May 1 through July 31. The fundraising event is online, showcasing work from students in mediums including jewelry, ceramics, fiber arts, painting, sculpture, photography, and more.
The Groundlings Theatre and School will host its annual Master Class Fundraiser May 1-30. Classes will be taught by Groundlings alumni, instructors, and professionals. Offerings include Empower Your Partner: The Importance of Teamwork in Scene Work led by Jason Alexander (Seinfeld), Writing/Performing/Acting from a Character Point of View led by Cathy Shambley (United States of Tara), and Writing for TV led by Brett Baer (New Girl). Each class is $40.
Though it won't officially kick off until May 14, tickets are on sale now for Sherwood & Nottingham: Season 2. The interactive, online roleplaying game is set in a world inspired by the tales of Robin Hood, and allows guests to navigate a custom-built website and interact with characters on Zoom, Twitch, and Gather.town. Unravel a story and solve secrets over the course of a four-week narrative.
Venice Family Clinic's Venice Art Walk & Auction will be held online this year from April 28 through May 12. This year's auction features over 200 works by nationally recognized contemporary artists. Each winning bid provides essential health care services to Venice Family Clinic's community of 27,000 patients within Los Angeles County. In addition to the auction, Venice Family Clinic will also hold complementary art talks on select days.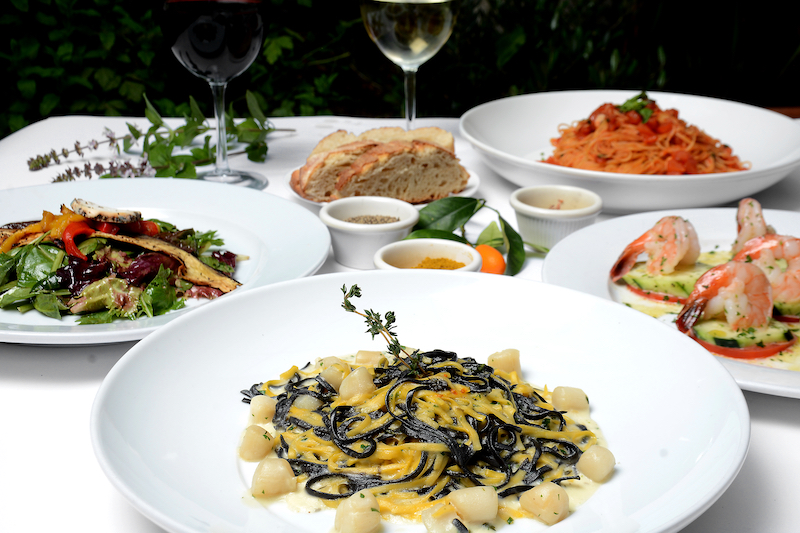 Dining
The Bungalow Kitchen is a new restaurant concept by Michael Mina and Brent Bolthouse in Belmont Shore. For Mother's Day, the California-focused menu includes Seared Diver Scallops, Charcoal Grilled Lamb Chops, Blackberry Chamomile Shortcake Parfait, and specialty cocktails designed just for the holiday.
On May 9, Rappahannock Oyster Bar will host a Mother's Day brunch from 11:30 a.m. to 3:30 p.m. Specials include a $35 pre-fixe meal that includes a mimosa, a trio of oysters, and the choice of Lobster Benedict or Lobster Roll. Rappahannock will also serve a Mini Seafood Platter plus a bottle of Cava for $55, available all day.
To celebrate Mother's Day, Spielberg family-owned kosher restaurant The Milky Way will bring back its brunch menu this weekend. Brunch favorites like Brioche French Toast, Eggs Benedict Florentine, and Potato Latkes and Eggs are all on the menu. Peach Bellinis and Mimosas are also available during brunch. The Milky Way is open for sidewalk and indoor dining. All reservations can be made on Resy.
Avec Nous at the Viceroy L'Ermitage Beverly Hills hotel has a Mother's Day brunch as well. The $95 per person pre-fixe menu ($45 for children) features family-style dishes including Crab Quiche; Shaved Vegetable salad with mint, avocado, and green goddess dressing; and Passion Fruit Panna Cotta. Free-flowing Moet & Chandon Brut champagne is available for $60 per person.
Bianca is hosting its Mamma Mia brunch with Salmon Eggs Benedict with Caviar, Branzino al Vino Bianco, and more to pair with sparkling wine cocktails. The event will feature a signature dish by Executive Chef Gianni's mother, Elvira, who taught him how to cook. She will be making Maltagliati Nonna Elvira, a fresh-made pasta with seasonal vegetables and beef sauce. Reservations are available on Resy.
Lawry's has an entree and dessert special for Mother's Day available for takeout and dine-in. Enjoy roasted halibut served with seasonal succotash, morel mushrooms, and lemon basil emulsion ($39) and strawberry pavlova made with soft meringue, local strawberries, and whipped vanilla cream ($10). A La Marca mimosa kit featuring fresh peach nectar, orange, and cranberry juice is available for $49. To make reservations or order takeout, visit lawrysonline.com.
FIG Restaurant recently reopened for indoor dining and for Mother's Day Brunch, you can expect Chilaquiles Verde, Local Eggs in Purgatory, the FIG Burger, and Executive Chef Jason Prendergast's house-made donuts.
Celestino Ristorante in Pasadena will be open on Mother's Day for indoor and outdoor patio dining as well as takeout and delivery. Chef Calogero Drago will be cooking up Mother's Day specials for lunch and early dinner featuring Cannellini Bean Soup, Smoked Salmon Carpaccio, Homemade Lobster Ravioli with saffron cherry tomato sauce, Braised Short Ribs over polenta in a red wine sauce, and more.
Chef Michael Mina's Bourbon Steak will host a Mother's Day Brunch and Dinner this year. Highlights include a shellfish platter, caviar service, and a $75 three-course tasing menu.
The Raymond 1886 Mother's Day dinner specials include Soft-Shell Crab with herb tempura and Tamago yolk sauce; Forbidden Risotto with fresh parmesan, fava beans, and english peas; and a Tomahawk Steak served with pickled seeds and king oyster mixed mushrooms.
Mother's Day Brunch at Georgia's Restaurant at the Long Beach Exchange includes Grilled French Toast, Cinnamon Apple Waffle, Shrimp & Grits, Steak & Eggs, Hot Links, Bacon & Eggs, and Chicken & Waffles. Cheers the holiday with a Bloody Mary or mimosa.
Italy's colorful plant-based burger concept Flower Burger launched its first North American location as a delivery-only ghost kitchen out of Culver City, with plans to open a brick-and-mortar shop this summer. The first 50 orders received through the site can receive free delivery with promo code MadeWithLove now until Sunday, May 9.
Bull & Butterfly in Playa Vista is back with brunch, available on Saturdays and Sundays from 11 a.m. to 2 p.m. Menu highlights include Steak and Cheddar Eggs, Jumbo Blue Crab and Poached Asparagus, Avocado Toast, Buttermilk Fried Chicken Sandwich, 10 oz. Hickory Patty Melt, and an Eggs and Cheddar Cheese Panade. Brunch cocktails are also available.
Little Llama Peruvian Tacos has a new happy hour for dine-in guests, featuring deals on beer, wine, tacos, apps, and more every Mon.-Fri., 4:30-6:30 p.m.
Need delivery and takeout options? Check out our latest comprehensive guide here.