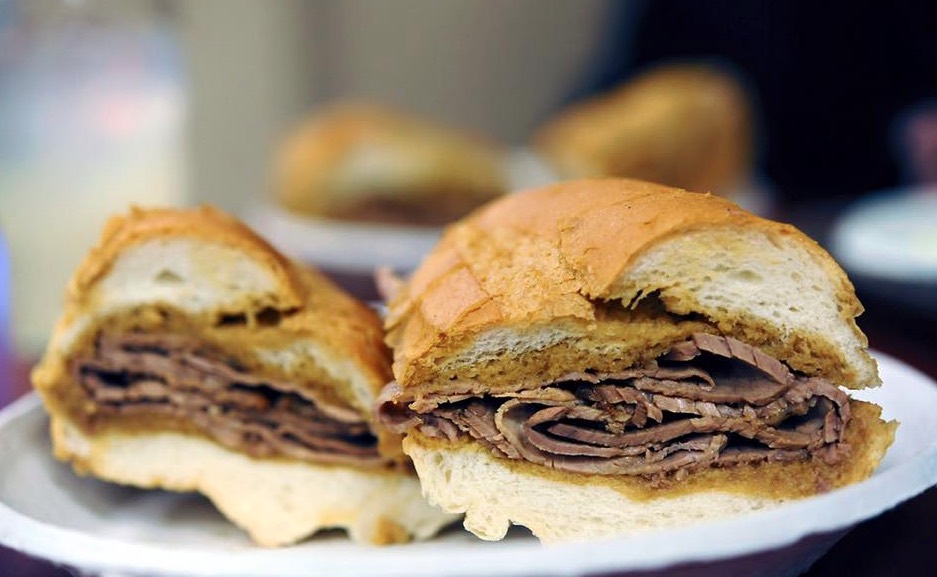 Every week in Los Angeles there are tons of great things to do (even before the weekend gets started) that we think you ought to have on your radar. With that in mind, we put together a list every Monday morning to keep you in the know about what's happening in the city you love (or maybe just like).
This week, from Monday, January 21 to Friday, January 25, features MLK Day at the California African American Museum, LA Art Show, Indie Beauty Expo, emo & rock live band karaoke night at Los Globos, Pink Floyd The Wall at The Wiltern, The WhiskyX and MUCH more.
Remember you can always go to our L.A. events calendar page to get an updated rundown of what's happening around the city.
Hope you find the rundown useful and, as always, enjoy your week!
Keep in mind that while we retain complete editorial control of our content, for some of the ticketing options provided we utilize affiliate links and receive a commission if you purchase through our links.
---
Monday January 21st, 2019
1.Celebrate MLK Day at the California African American Museum through a host of community activities including poster and megaphone making, viewings of special excerpts of King's speeches, a performance by the Inner City Youth Orchestra of Los Angeles, and a children's march around the Rose Garden. FREE
2. Freedom Festival at Leimert Park Village will celebrate the legacy of Dr. Martin Luther King Jr. The event features live entertainment, job opportunities, local merchants, city resources, mobile health units, and a mobile art exhibit. FREE
3. The Record Parlour is hosting free vinyl days from January 19 through 21. Spend $20 and you get to take home up to 100 records for free. Bringing your own box or bag is recommended for this popular annual event.
4. Cats On Glass Gallery is a pop-up from January 18-27 with a purpose, presented by Fresh Step Clean Paws. The "gallery" will feature a cat-lebrity Walk of Fame, a larger-than-life cat display, a yarn pom-pom room, a "me-owm" meditation room, and adoptable cats from spcaLA on view from a glass playhouse. FREE
5. dineL.A. returns Jan. 11-25 for two weeks of exclusive lunch and dinner menus at a laundry list of the city's finest eateries. Check out our favorite menus for dineL.A. in our latest post The 17 Top dineL.A. Menus for January 2019.
6. Bring a little meditation to your Monday at the Eastside/Hollywood Forever Cemetery Sitting Group
7. It's Dollar Beers & Sodas Day over at Santa Anita Park on MLK Day. If that's not enough, $2 hot dogs will also be available.
8. Free museum day: Los Angeles County Museum of Art (free for MLK Day)
Tuesday January 22nd, 2019
9. Arts District Brewing Beer Society welcomes Ritual Brewing Co. from Redlands California. They'll be tasting through a selection of beers and it's free to attend with an rsvp. FREE
10. It's Free Chili Day again at Philippe The Original. The French Dip institution will be serving up some delicious chili from 10:30 a.m. to 1:30 p.m. to the first 500 people. The catch for 2019 is that you can only get the free chili with a purchase of any sandwich from their menu. FREE
11. Dreamscape Immersive, the latest contender in location-based virtual reality, has opened in the Westfield Century City mall with three unique adventures that include an alien zoo, a deep ocean dive and an action packed adventure to find a powerful jewel. Open seven days a week.
12. Down some tacos, drink some locally brewed beers and test your trivia skills this Tuesday during Tacos & Trivia night at Angel City Brewery in DTLA.
Wednesday January 23rd, 2019
13. The LA Art Show returns to the Los Angeles Convention Center January 23-27 for the West Coast's most comprehensive art experience.
14. The Indie Beauty Expo comes to the California Market Center in Downtown L.A. on January 23 for an exhibition of all of the newest, freshest and most innovative beauty brands in the world.
15. JAPAN HOUSE Los Angeles welcomes their latest exhibit 'This is MANGA – the Art of NAOKI URASAWA" on Wednesday with a host of special events with Urasawa.
16. The Edison presents an Evening of Latin Jazz with guest band Lily Hernandez & Orquesta. Dance instructor Charlene Rose will give free salsa lesson at 8 p.m. and the band plays at 9 p.m. There's a $5 cover at the door.
17. Come to the Frogtown Brewery this Wednesday for trivia night hosted by Geeks Who Drink.1
Thursday January 24th, 2019
18. Sing your heart out during an emo and rock live band karaoke night happening at Los Globos this Thursday. Song list includes Blink 182, The Offspring, Yellowcard and more.
19. Skybar at The Mondrian's Night Market returns for a curated shopping experience this time focused on wellness and fitness. Discover new brands, enjoy activations and a few cocktails at this rooftop affair.
20. Queer as Punk presents IM/POWER a night of individual expression that includes Drag Queens and Kings, live music and everything in between. Happening at The Virgil.
21. There's a free mindful awareness meditation going on at the Hammer. Participants are welcome to stay for the entire 30-minute session or leave when they choose. FREE
22. The Food Truck Collective happens every Thursday from 5:30-8:30 p.m. on Magnolia Blvd. Food trucks will line the street and live music will be played during.
23. Free museum day: MOCA Grand & MOCA Geffen (from 5 to 8 p.m.), Skirball Cultural Center (noon to 5 p.m.), Japanese American National Museum (5 to 8 p.m.), Long Beach Museum of Art (3 to 8 p.m,) USC Pacific Asian Museum (5 to 8 p.m.) and Museum of Latin American Art (5 to 9 p.m.)
Friday January 25th, 2019
24. Rock on Film Presents: Pink Floyd: The Wall at The Wiltern this Friday. The movie screening will commemorate the album's 40th anniversary.
25. The WhiskyX comes to the Barker Hangar in Santa Monica for an evening of whisky tasting and live music. From bourbon, scotch to rye, WhiskyX is a true whisky lover's paradise. Check for discounted tickets before making your purchase. DISCOUNTED (via Goldstar)
26. Los Angeles modern basics brand Everlane brings their "Choose What You Pay, IRL" Pop-Up to ROW DTLA January 25 – 27. It's a warehouse sale where shoppers can score steep discounted or choose to pay full price. For every full price purchased item, Everlane will match the difference and donate the extra funds to United Way's Southern California Disaster Relief Fund.
27. The Rendon Gallery presents BLEND a two day pop-up show (January 25-26) featuring L.A. artist Kelcey Fisher, a.k.a KFiSH in collaboration with other artists. FREE
28. Beautycon is offering a pop up experience titled Beautycon POP happening Friday through Sunday featuring immersive galleries, makeup brands, vendors, a salon and other beauty related activities.
29.Greenbar Distillery will open up their facility for a tour of their organic distillery. The tour allows guests to learn about the process of spirit making and taste some of Greenbar Distillery's portfolio. Happening every Friday through Sunday of this month.
30.The Groundlings: The Completely Different Late Show is a hilarious improv show by the cast of the Groundlings' Main Company. Audience shout suggestions throughout the night for improvisational scenes performed by some of the best in the business. It's also a testing ground for brand new material for the Groundlings' main show. DISCOUNTED (via Goldstar)
31. 260LA is hosting a beauty sale from Stila, Tocca, Dr. Jart and Artis Brush from January 25-27 in their Beverly Hills shop.
Food Pick for the Week
This week's pick by Christina Champlin, Co-Founder of We Like L.A.
Downtown Los Angeles pizzeria sixth+mill just launched an eight hour happy hour available Sundays and Mondays from 3 to 11 p.m. Offerings include signature cocktails for $8, Boomtown Pilsner for $5, house wine and well cocktails for $6. On the food side you'll dine on a selection of $6 Italian bites, $9 pizzas and a $10 Tagliere a.k.a charcuterie board. My advice: Start with the Montanara. It's an addictive chewy fried dough topped with sweet tomatoes. Pizzas are made Neopolitan-style in a wood-fired oven. The Margherita pizza with Fior do Latte and Calabrian Chilies is a classic and my personal favorite. Tagliere is also a crowd pleaser and great for sharing. It includes mortadella, speck, olives and crostini. There's also a shorter happy hour from Tuesdays through Thursdays from 3 to 6 p.m. with the same menu offerings.
sixth+mill is located 1335 E. 6th Street, Los Angeles, CA 90021
Want to get our to-do lists straight to your inbox every week? Sign up for our email program. Have an upcoming event you'd like suggest for listing? Drop us a line at [email protected]