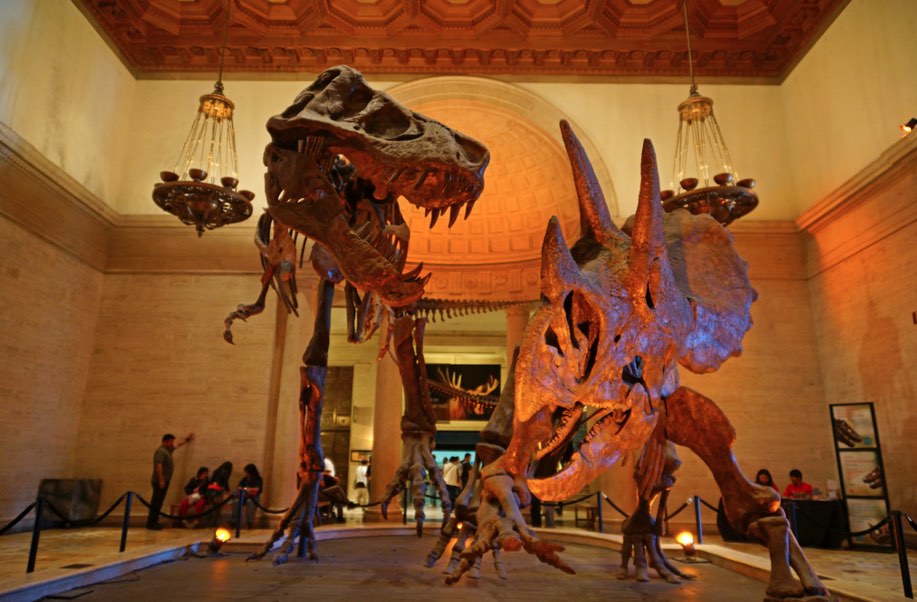 Every week in Los Angeles there are tons of great things to do (even before the weekend gets started) that we think you ought to have on your radar. With that in mind, we put together a list every Monday through Friday morning to keep you in the know about what's happening in the city you love (or maybe just like).
This week, from Monday, January 27 to Friday, January 31 features Pasadena Cheeseburger Week, LA Magazine's 7th Annual Best New Restaurants Celebration, The Indie Beauty Expo, Photo LA., Night of Ideas Los Angeles and MUCH more.
Remember you can always go to our L.A. events calendar page to get an updated rundown of what's happening around the city.
Hope you find the rundown useful and, as always, enjoy your week!
---
Keep in mind that while we retain complete editorial control of our content, for some of the ticketing options provided we utilize affiliate links and receive a commission if you purchase through our links.
---
Monday January 27th, 2020
1. Light Gate, a centennial public art piece created for the city of Manhattan Beach, is a large glass work with varied light effects and a keyhole view facing the ocean. On January 27 and November 14 of each year, the sunset will alight within the keyhole giving viewers an epic art experience that's also photo-worthy. FREE
2. Darwin in the Garden: How Gardens Can Help Society Understand Evolution is a free talk taking place at the UCLA Mildred E. Mathias Botanical Garden, hosted by Ned Friedman, Evolutionary Biologist and Director of the Arnold Arboretum of Harvard University. The talk highlights the importance of botanical gardens for improving public understanding of evolution. FREE
3. Southern California Children's Museum in Pasadena offers free admission on Monday to celebrate their new Wild California exhibit. FREE
4. dineL.A. returns Jan. 17-31 for two weeks of exclusive lunch and dinner menus at a laundry list of the city's finest eateries.
5. The 19th Annual 50 Hour Drive-by Theatre Festival is a three day fest (January 25-27) of new plays performed at LA's most interesting NOHO theatre, Zombie Joe's Underground.
6. Take advantage of specially priced lunch and dinner menus at one of SGV's best dining destinations during Dine Alhambra Restaurant happening January 24-31.
7. 9th Annual Pasadena Cheeseburger Week returns with over 40 restaurants and bars offering special cheeseburger items from January 26-31.
8. Hot Tub With Kurt And Kristen at The Virgil is a variety show featuring some of the best comedians, music artists and the occasional oddity aimed to entertain.
Tuesday January 28th, 2020
9. It's Free Chili Day again at Philippe The Original. The French Dip institution will be serving up some delicious chili from 10:30 a.m. to 1:30 p.m. to the first 500 people. FREE
10. Los Angeles Magazine's 7th Annual Best New Restaurants Celebration returns for a celebration that honors the city's most appetizing openings.
11. Down some tacos, drink some brews and test your trivia skills this Tuesday during Tacos & Trivia night at Angel City Brewery in DTLA.
12. Universal Studios Hollywood Celebrates Lunar New Year from January 23 to February 9 with cultural performances, special food offerings, Mr. Ping's Noodle Shop from Kung Fu Panda, a Mandarin-speaking MEGATRON, Hello Kitty and Minions adorned in Lunar New Year Attire and much more.
Wednesday January 29th, 2020
13. The Indie Beauty Expo comes to the Magic Box at The Reef in Downtown L.A. on January 29-30 for an expo of all of the newest, freshest and most innovative beauty brands in beauty.
14. Angel City Brewery presents Comedy Flight with host Chris Wallace serving up a flight of comedians staring at 7:30 p.m. FREE
15. USC Pacific Asia Museum located in Pasadena is recognized as Southern California's only museum devoted exclusively to art from Asia and the Pacific. For their first 2020 exhibition the museum presents Oscar Oiwa: Dreams of a Sleeping World. On view from January 10 – April 26, 2020 guests walk into a dome that transports them inside a 360° dreamscape fantasy world. The site-specific piece was drawn with 120 Sharpie permanent markers and reveals hints of existential threats to the environment. Oiwa's surreal paintings and a video documenting the creation of the mural dome greets guests before they embark into the dome.
Thursday January 30th, 2020
16. Photo LA. at the Barker Hangar in Santa Monica runs from January 30 to February 2. The event celebrates photography and how it fits within the realm of fine art. Check for discounted tickets before making your purchase. DISCOUNTED (via Goldstar)
17. The California African American Museum will hold a discussion about fashion activism. Hear about the current status of fashion activism from a Cross Colours representative along with SHAVONE., founder of Magic in Her Melanin; Candace Reels, founder of Female Collective; and moderator Cameron Shaw, CAAM's Deputy Director and Chief Curator. FREE
18. Constitution Happy Hour at AMMO at The Hammer continues this Friday with guided, topical conversations about the US Constitution and its role in our democracy.
19. The Eli and Edythe Broad Stage in Santa Monica presents the acclaimed National Geographic Live series Pursuit of the Black Panther with Shannon Wild, National Geographic photographer and cinematographer, on Thursday, January 30 and Friday, January 31. Audiences will be taken behind-the-scenes of the many challenges and dangers of documenting the rare and elusive black panther in southern India.
20. OUE Skyspace hosts a happy hour every Thursday this month from 5-9 p.m. with $6 beer, $8 wines, $10 signature cocktails and $2 tacos. Guests will also enjoy music spun by KCRWs Anthony Valadez.
21. Science! The Show happening at Westside Comedy Theater combines science and stand up together for one night of nerd-tastic laughs. Tracy Drain, an Engineer at NASA's JPL will talk about her experience working on the JUNO mission to Jupiter and sharing the stage with her will be comedian Ify Nwadiwe.
22. Free museum day: Japanese American National Museum (from 5 to 8 p.m.) and Skirball Cultural Center (noon to 5 p.m.)
Friday January 31st, 2020
23. The Consulate General of France in Los Angeles and the Natural History Museum of Los Angeles County presents Night of Ideas Los Angeles on an evening of engaging lectures and conversations, live musical and dance performances, readings, art installations, screenings, and more. FREE
24. Zombie Joe's Underground Theatre Group in North Hollywood presents a 20-minute blindfolded horror-theatre experience titled The Bogeyman that moves the audience through a spiraling plethora of the deepest darkest of fantasies. The show runs Friday and Saturday nights from January 31 through February 15.
25. Looking to LOL with a crowd of improv fans? The Groundlings has packed their best sketches into one hilarious comedy show called Mix Tape. The show runs Friday and Saturday.
26. Get up close and personal with sharks at the Aquarium of the Pacific during Shark Lagoon Nights. Guests will have the opportunity to touch bamboo sharks and view large sharks in an after hours setting. FREE
27. Help keep LA Historic Park thriving by attending Weed Warriors, a weekly morning meet up aimed at restoring native habitats throughout the park while removing non native plants. FREE
Food Pick for the Week
This week's pick by Christina Champlin, Co-Founder of We Like L.A.
Honey Butter Fried Chicken from Chicago brings their mouthwatering sandwiches to Pizzana in Brentwood on Monday January 27. The one day pop-up will feature the Pizzana Chicken Parm, "The O.G." Fried Chicken Sandwich, and Honey Butter Fried Chicken's namesake Honey Butter Fried Chicken Sandwich. All sandwiches are available all day until sold out.
Pizzana is located at 11712 San Vicente Blvd, Los Angeles, CA 90049
---
Want to get our to-do lists straight to your inbox every week? Sign up for our email program. Have an upcoming event you'd like suggest for listing? Drop us a line at [email protected]