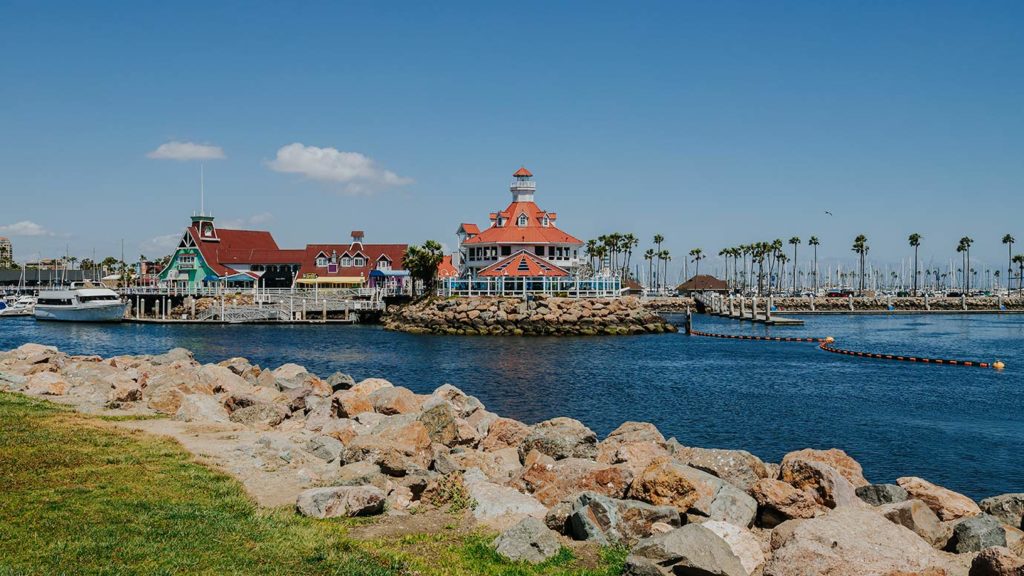 Every week in Los Angeles there are tons of great things to do (even before the weekend gets started) that we think you ought to have on your radar. With that in mind, we put together a list every Monday through Friday morning to keep you in the know about what's happening in the city you love (or maybe just like).
This week, from Monday, February 24 to Friday, February 28, features Free IHOP Pancakes on National Pancake Day, Fat Tuesday Celebrations, Two Bit Circus Beta Night, a Cheese & Comedy night at GCM, LA Plaza de Cultura y Artes latest exhibit "afroLAtinidad: mi casa, my city" and MUCH more.
Remember you can always go to our L.A. events calendar page to get an updated rundown of what's happening around the city.
Hope you find the rundown useful and, as always, enjoy your week!
---
Keep in mind that while we retain complete editorial control of our content, for some of the ticketing options provided we utilize affiliate links and receive a commission if you purchase through our links.
---
Monday February 24th, 2020
1. Dine Out Long Beach Restaurant Week returns with a host of specially priced prix fixe brunches, lunches and dinners from February 23-29.
2. Dumb People Town at Largo explores and celebrate dumb people doing dumb things. The show is run by Randy Sklar, Jason Sklar and Daniel Van Kirk. They'll be riffing on some of the craziest true crime stories with hilarious guests including Will Arnett, Paul F. Tompkins and a super special musical guest.
3. Iconic Houses Lecture Series comes to Los Angeles at the historic Hollyhock House for a free talk highlighting The Melnikov House, designed by architect Konstantin Melnikov. The evening lecture will also include a pre-lecture self-guided tour of Hollyhock House. FREE
4. Head to Angel City Brewery for Star Trek Trivia Night where questions will cover all eras of the famous show, from the original series to the latest episode of Picard.
5. This week dine like your'e part of Mardi Gras at Los Feliz's Little Dom's. From February 22-25 (Fat Tuesday) during dinner service guests will be treated to Gumbo, Soft Shell Crab Po'Boy, Boudin Balls, Beignets, King Cake, Cherry Daiquiris, Abita beer specials and much more.
6. Head to ArtBarLA for Artaholics Anonymous a weekly social drinking and doodling session starting at 7 p.m. All are welcome to bring their own supplies.
Tuesday February 25th, 2020
7. To celebrate National Pancake Day IHOP will offer a free short stack of pancakes from 7 a.m. to 7 p.m. to all dine-in guests at participating locations. Guests can also enter to win pancakes for life and other great pancake themed prizes. FREE
8. The #SayCheeseShowcase at Grand Central Market pairs comedy with artisanal cheeses all for free! The event is hosted by a real life cheesemonger/comedian and features top funny guests ready to entertain. Show starts at 7 p.m. FREE
9. Two Bit Circus is hosting a Beta Night allowing guests to play and test out new games for free, all they want is your feedback in exchange. Beta Night starts at 7p.m. FREE
10. Downtown L.A.'s Southern eatery Preux & Proper celebrates Fat Tuesday and the restaurants fifth anniversary this Tuesday. Enjoy items like a Louisiana Crawfish Boil, Cast Iron Seafood Gumbo Pot, Seasonal Rabbit Jambalaya, Po' Boys and Preux & Proper's famous Pâte à Choux Beignets with "Bananas Fosters" dulce de Leche and powdered sugar. Big Easy cocktails will be $5 from Copalli Rum Hurricanes to French 75!
11. The Original Farmers Market celebrates Fat Tuesday with live performances, Cajun grub and more.
12. There's a Fat Tuesday Beer Dinner at Broxton Brewery this Tuesday. Chef Kyle Brown has created a prix fixe family style meal featuring cajun specialties like Fried Alligator and King Cake. The meal ranges $34 to $44 and beer is included.
13. Mixografia presents Wrong is Right: Remembering John Baldessari, an exhibition celebrating the late artist through his collaboration with local print publishers and Baldessari's 1970s video works. The exhibit is on view through April 4, 2020. FREE
14. Escuela de Mezcal (Mezcal School) at Bar Calo in Echo Park is an opportunity for guests to discover, learn and taste different mezcals. Happening every Tuesday a different mezcal brand will be featured at half-off from 6-9 p.m.
15. L.A. Arboretum hosts Yoga in the Garden the class is a gentle and soothing one in tranquil location.
Wednesday February 26th, 2020
16. Join the L.A. Times at Skirball Cultural Center for a live discussion about the hit podcast series, Chasing Cosby. Hosted by L.A. Times columnist Patt Morrison he'll be joined by podcast host Nicki Weisensee Egan, Andrea Constand, and more for a conversation and Q&A about the rise and fall of Bill Cosby.
17. The Hammer will host a conversation with UC Irvine law professor Richard L. Hasen on his new book Election Meltdown: Dirty Tricks, Distrust, and the Threat to American Democracy which covers topics like voter suppression, an incompetent election administration, misinformation campaigns, inflammatory rhetoric and more. FREE
18. Native Voices presents Lying with Badgers a puppet comedy premiering at The Autry. Wednesday and Thursday are previews and Friday is opening night with a reception with the cast. The show is approved for folks 14 years old and up.
19. 260LA will host a Ulla Johnson sample sale from February 26 through March 1 in their Beverly Hills location.
20. Head to Hamburger Mary's for Legendary Bingo the best gay bingo night in town. There will be celebrity guests, fabulous prize packages and more all benefiting local and national charities.
21. The Annenberg Space For Photography is sharing four decades of Vanity Fair's celebrity portraits from their annual Hollywood issues as well as captures from past Oscar night parties in their latest exhibit Vanity Fair: Hollywood Calling. FREE
Thursday February 27th, 2020
22. LA Plaza de Cultura y Artes presents Sabor a Earth, Water, Fire, Air & Ether a food preparation and tasting event that gives guests a deeper understanding of the elements and how it can affect you.
23. Scripts Gone Wild presents BATMAN '66 where host Frank Dietz brings on a talented roster of readers this time including Tom Kenny (the voice of "Spongebob SquarePants") and Dana Gould (writer/producer, "The Simpsons") for an epic script reading drinking game played by the entire room. Prepare to drink! Happening at The El Cid. Check for discounted tickets before making your purchase. DISCOUNTED (via Goldstar)
24. Dan Savage's HUMP! Film Festival returns on select dates from February 20-29. The nationwide festival showcases five-minute sex-positive 'dirty movies' on the big screen of The Downtown Independent in celebration of creative sexual expression.
25. Head to The Warehouse at The Geffen Contemporary at MOCA for a Freedom From Fear Town Hall that explores the inequities of privilege and access through a presentation of Theatre of the Oppressed. FREE
26. Head down to Scum and Villainy Cantina in Hollywood for Cosmic Karaoke night. There is no cover for this event.
27. CAP UCLA presents Man Booker Prize winner and author Marlon James as he stops in Los Angeles to discuss Black Leopard, Red Wolf, his new surreal fantasy epic described by The New Yorker "as an African Game of Thrones."
28. Therapeutic Thursdays at LA Historic Park is a wellness group that provides a safe space and a support system. Lead by Liza, a Promotorx member, and representatives of the L.A. County Department of Mental Health facilitate will discuss reducing stress strategies this week. FREE
29. Zócalo presents a discussion on How Are Native American Artists Envisioning the Future? Industry leaders will talk about how artists are addressing civilizational threats like climate change, plagues, inequality, and mass violence. FREE
30. Free Museum Day at Skirball Cultural Center (noon to 5 p.m.), Japanese American National Museum (5 to 8 p.m.), Long Beach Museum of Art (3 to 8 p.m.), Museum of Latin American Art and USC Pacific Asian Museum (5 to 8 p.m.)
Friday February 28th, 2020
31. LA Plaza de Cultura y Artes latest exhibit "afroLAtinidad: mi casa, my city" helps visitors step into a recreated Afro-Latinx home and explore the personal objects of a Afrolatinidad family living in Los Angeles. FREE
32. Get up close and personal with sharks at the Aquarium of the Pacific during Shark Lagoon Nights. Guests will have the opportunity to touch bamboo sharks and view large sharks in an after hours setting. FREE
33. FIDM Museum presents their annual "Art of Motion Picture Costume Design" exhibition from February 4 to March 21. Now in its 28th year the public can see costumes created by all five Academy Award nominees. Over 100 outstanding costume designs from 29 films in the past year will also be on display. FREE
34. The New Beverly Cinema is hosting a midnight screening of True Romance in 35mm.
35. 4th Fridays on 4th Street activates the "Retro Road" business district in Long Beach on the fourth Friday of every month from 6 to 9 p.m. through extended hours, dining specials, discounted merchandise, pop up shops, art shows, live music, free trolly rides and more.
36. The Groundlings recently debuted an extra rowdy all-new sketch comedy from the Main Company called Bar Fight. The show runs every Friday and Saturday.
37. USC Pacific Asia Museum located in Pasadena is recognized as Southern California's only museum devoted exclusively to art from Asia and the Pacific. For their first 2020 exhibition the museum presents Oscar Oiwa: Dreams of a Sleeping World. On view from January 10 – April 26, 2020 guests walk into a dome that transports them inside a 360° dreamscape fantasy world. The site-specific piece was drawn with 120 Sharpie permanent markers and reveals hints of existential threats to the environment. Oiwa's surreal paintings and a video documenting the creation of the mural dome greets guests before they embark into the dome.
Food Pick for the Week
This week's pick by Christina Champlin, Co-Founder of We Like L.A.
Jonny Lee is known for Cantonese comfort food that's approachable and modern, from his famous Hainan chicken, to a delectable char siu with one hell of a glaze. Now Lee has set up shop inside Chinatown's Far East Plaza with his latest venture Pearl River Delta/Deli (or PRD for short). Recently it's been gaining attention from local food writers and the instagram food community, with particular acclaim for a ubiquitous street food dish called Ju Pa Bao, a Macanese pork chop sandwiched between two Hong Kong style pineapple buns. An already beloved street snack in parts of Asia, the Macanese Pork Chop bun received national buzz when the late Anthony Bourdain ate one on his travel show, No Reservations.
For now PRD seems to be the only spot in Los Angeles I've spotted this sandwich, so I stopped into the busy eatery to give it a try. Made with Beeler heritage bone-in pork chop, the meat is marinated, lightly dusted in flour and then deep fried. The sweet buns are sourced from Bolo (a fellow L.A. food pop-up) while caramelized onion sofrito and a smear of Maggi-infused mayo dial up the flavor.
My first bite tasted like childhood. As a Cantonese-American growing up in the San Gabriel Valley I've often enjoyed these two things separately. Hong Kong pineapple buns were eaten only during dim sum outings while the pork chop was made at home served over rice by my Grandmother. This delicious combo was eye-opening for me, and it's whats going to grow PRD from pop-up to permanent brick-and-mortar.
I look forward to that day. For now, I heartily recommend you stop in.
Pearl River Delta/Deli is located at 727 N Broadway #130, Los Angeles, CA 90012
---
Want to get our to-do lists straight to your inbox every week? Sign up for our email program. Have an upcoming event you'd like suggest for listing? Drop us a line at [email protected]