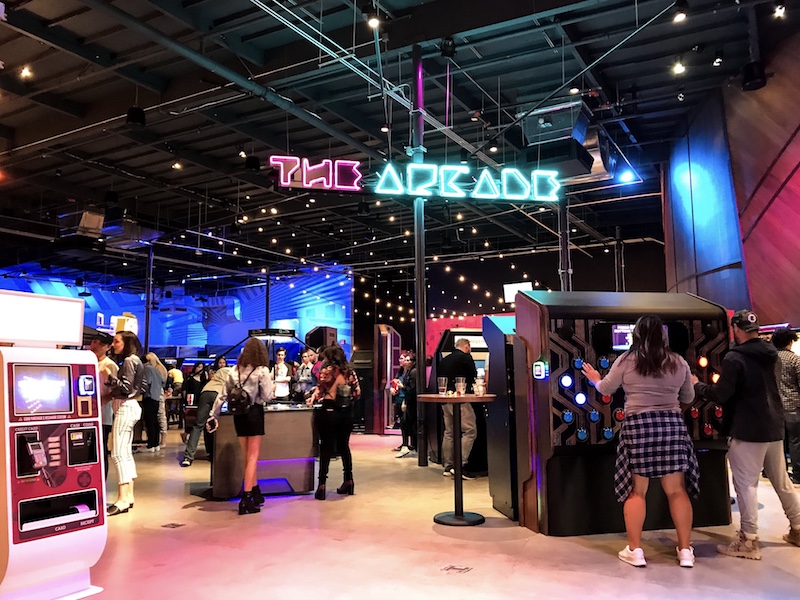 Every week in Los Angeles there are tons of great things to do (even before the weekend gets started) that we think you ought to have on your radar. With that in mind, we put together a list every Monday through Friday morning to keep you in the know about what's happening in the city you love (or maybe just like).
This week, from Monday, April 8 to Friday, April 12, features Two Bit Circus free play Beta Night, Earth Day L.A. 2019, LA Art Book Fair, Drunken Devil's True Crime Supper Club, an immersive Game of Thrones party at Alcove & Big Bar and MUCH more.
Remember you can always go to our L.A. events calendar page to get an updated rundown of what's happening around the city.
Hope you find the rundown useful and, as always, enjoy your week!
---
Keep in mind that while we retain complete editorial control of our content, for some of the ticketing options provided we utilize affiliate links and receive a commission if you purchase through our links.
---
Monday April 8th, 2019
1. It's Weirdo Night at Zebulon this Monday with performances by Dynasty Handbag, Cole Escola, video by Maria Bamford, Marawa The Amazing, Amanda Verwey and more.
2. E.P. & L.P. in West Hollywood continues their stylish cinema series Melrose Rooftop Theatre with several screenings this week including Crazy Rich Asians, Thelma & Louise and more.
3. Unconventional Japanese robatayaki INKO NITO located in DTLA welcomes sister-concept, Zuma for a special menu of dishes that as of yet has been unable to enjoy in Los Angeles. Dishes will include Wagyu Beef Sushi with black truffle and daikon; Toro and Caviar Maki Rolls; Santa Barbara Sea Urchin Miso Buns and more. The menu is available until April 11, 2019.
4. The Mermaid Comedy Hour returns to the Hollywood Improv with a fierce lineup that includes Subhah Agarwal, Kiran Deol and more.
Tuesday April 9th, 2019
5. Two Bit Circus is hosting a Beta Night allowing guests to play and test out new games for free, all they want is your feedback in exchange. This month the debut of EmbodyMove an immersive VR-wellness experience will take place. The game takes two players on a journey through naturescapes intertwined with practices like aikido, yoga, and dance movement traditions. FREE
6. The Walt Disney Concert Hall will host Chamber Music & Wine Tasting with The LA Philharmonic. (DISCOUNTED) via Goldstar
7. The second Tuesday of every month, Rockwell Table & Stage's back bar, welcomes the Sex and the City obsessed to a night of trivia and cosmopolitan cocktail specials. Hosted by Amy Taylor and Gwynedd Stuart, Sex and the City Trivia starts at 8 p.m. and is free to attend.
8. 260LA will host a JOIE, Equipment and Current/Elliot sample sale from April 9-14 in their Beverly Hills location.
9.Museum of Illusions has recently launched a brand new experience. Guests can walk through eye popping 3D exhibits inspired by cartoons, art, current events, pop culture and more. The museum is open daily.
10. Rooftop Cinema Club returns to the rooftops of LEVEL in DTLA and NeueHouse in Hollywood with multiple screenings this week that include A She's All That, Clueless and more.
11. Free admission at: Autry Museum of the American West
Wednesday April 10th, 2019
12. Angel City Brewery will host a Harry Potter trivia night. It's free to play with plenty of giveaways.
13. PlanC is a free comedy taking place at The York in Highland Park every second Wednesday of the month. Lindsay Adams, Vanessa Gritton, MANDAL and Brent Weinbach are on the bill to perform. FREE
14. Grand Central Market will host a trivia night on the Broadway side of the open air market at 8 p.m.
15.The Egg House visits Los Angeles March 20 – April 28 for an egg-themed, 12,000-square-foot pop-up multi-sensory experience showcasing a series of installations and activations around egg themed creations. Open Wednesday through Sunday.
Thursday April 11th, 2019
16. Grand Park, The Music Center: Performing Arts Center of Los Angeles, and the Los Angeles Department of Water & Power have joined forces in hosting Earth Day L.A. 2019. Highlights include live performances, children's recycle art project, e-waste collection, drought tolerant plant tours, plant giveaways and demonstrations of the newest additions in green technology. FREE
17. LA Art Book Fair takes over The Geffen Contemporary at MOCA April 11-14 providing artists a platform to display their books, art catalogs, zines, and more. The event is free and open to the public from April 12-14. Opening night takes place on April 11 where tickets cost $20 and comes with a limited edition work by artist Jeffrey Cheung of Unity Press and a special musical performance.
18. Universal Studios Hollywood hosts a Dark Arts at Hogwarts Castle Premiere Night April 11 – 12. Festivities begin with a walk down the red-carpet with plenty of photo-ops, followed by a catered diner. The main spectacle lies in the Hogwarts™ Castle, which will be covered with sinister curses and frightening creatures featuring the Dark Arts, a brand-new, striking presentation of light and music.
19. Month of Photography Los Angeles presents the 6th annual Analogue Portrait Project taking place at House of Lucie located at ROWDTLA. The exhibition is a submission-based competition featuring emerging and established photographers using film, not digital cameras. Artist's reception will take place from 6 – 9 p.m. FREE
20. The Downtown Art Walk brings art enthusiasts, art galleries and locals together every second Thursday of each month for a night of exploration.
21. Black Is Beautiful: Then and Now exhibit of Kwame Brathwaite at the Skirball Cultural Center will host an after hours talk with Kwame S. Brathwaite (son), Mimi Plange, Tyler Mitchell, and Ruth Carter examining the social impact of Brathwaite's photography.
22. The Greater Los Angeles Zoo Association's (GLAZA) annual Sustainable Wine+Dinner Series returns to the LA Zoo on Thursday for an evening of wine, dinner and up-close animal encounters. Partnering with local, environmentally friendly vineyards, guests will dine on a four-course, farm-to-table dinner. The series will focus on sustainability – from agriculture to food and wine production to wildlife conservation.
23. Theater company Source Material returns to Los Angeles with a transgressive staging of Shakespeare's 'King Lear' at the Bootleg Theatre April 11-13.
24. The Taste of the Valley, San Fernando's largest wine tasting and food festival returns this Thursday with over 120 wineries, 45 restaurants and more.
25. If Halloween and horror movies are your favorite topics then I Like Scary Movies Experience will be just what you're looking for. Guests can expect to see, hear, feel, and smell recreations of iconic moments from IT (2017), Beetlejuice, The Shining, The Lost Boys, and A Nightmare on Elm Street. There won't be costumed actors jumping out trying to startle but there will be multi-sensory surprises along your winding path. The pop up experience runs April 4 through June 16 Thursday through Sunday.
26. Eataly presents Thursdays with Chef Michael Cimarusti where guests can enjoy a special seafood dinner prepared be their eyes by two-Michelin-star chef Michael Cimarusti at Il Pesce Cucina.
27.Free admission at: Japanese American National Museum (from 5 to 8 p.m.), MOCA Grand & MOCA Geffen (from 5 to 8 p.m.), Skirball Cultural Center (noon to 5 p.m.), and USC Pacific Asian Museum (5 to 8 p.m.)
Friday April 12th, 2019
28. Drunken Devil's True Crime Supper Club presents To Live and Di(n)e in L.A. a night where guests will dine with some of the most notorious serial killers in Los Angeles such as Charles Manson and Richard Ramirez. Elizabeth Short a.k.a. The Black Dahlia will also make an appearance. Guests will indulge in a four course meal inspired by each crime figure and era paired with cocktails. Live entertainment and a cocktail party will also take place.
29. From April 12-14 The Toyota Grand Prix features live street racing, live music concerts, a lifestyle expo, kids kart racing, dancing contests, food trucks and more.
30. The Walt Disney Concert Hall will host a pre-show reception in the Garden with complementary drinks before enjoying Salonen's Rite of Spring performed by The LA Philharmonic. DISCOUNTED (via Goldstar)
31. Damn Good Shindig recently opened "Fire and Ice Tavern" at the Scum and Villainy Cantina in Hollywood. In honor of the final season of Game of Thrones they'll be throwing an immersive experience featuring a costume contest, drink specials, comedic episode recaps, Iron Throne photo op, live music, and more.
32. MONSTERPALOOZA 2019 returns to the Pasadena Convention Center April 12 – 14 to celebrate the art of monsters and movie magic. Over this three-day affair, attendees have the opportunity to meet the award-winning creature creators from feature films, television and the haunt industry, plus loads of panels, presentations, tutorials and exhibits to browse.
33. Makers Mess will host a figure drawing workshop with a live nude model this Friday. Beginners and advance artist are welcome. BYOB.
34. This Friday Caltech's Stargazing and Lecture series returns to Pasadena for a night of outer worldly discussions and some stargazing. FREE
35. Los Angeles Dance Festival brings attention to the best contemporary dance in our city. Partnering with the Luckman Fine Arts Complex and California State University, Los Angeles this year, the month long curated programs feature a wide range of concert dance.
36. Open Fist's presents its annual "political pop-up" featuring a rotating roster of short plays that explore the nation's current social and political climate and how the past year has affected us all. For this show only, the audience will relax on cozy couches in a speakeasy setting at Atwater Village Theatre. The show runs on weekends until April 13.
37. The Natural History Museum of Los Angeles County welcomes the traveling exhibition Antarctic Dinosaurs to Southern California from April 3, 2019 through January 5, 2020.
38. Desert X returns for its bi-annual public art show February 9 through April 21. Spread throughout the Coachella Valley in various locations, artists are commissioned to use the desert landscape as their canvas with breathtaking results.
Food Pick for the Week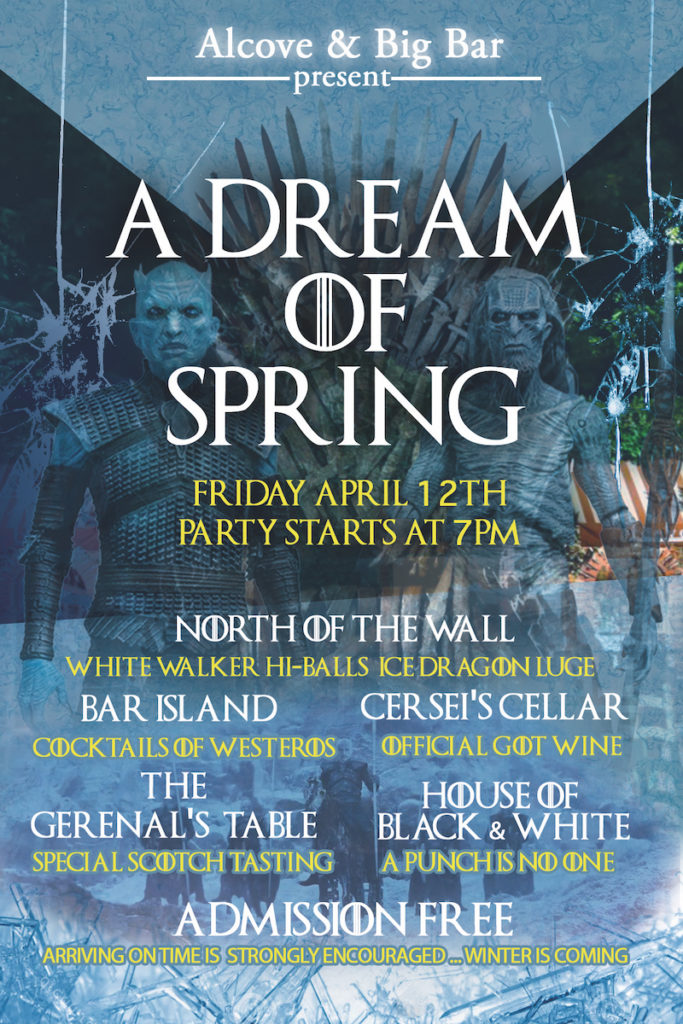 This week's pick by Christina Champlin, Co-Founder of We Like L.A.
This Friday Alcove and Big Bar celebrates the final season of Game Thrones with an epic GOT party transforming their multiple patio and interior spaces into Westeros and beyond.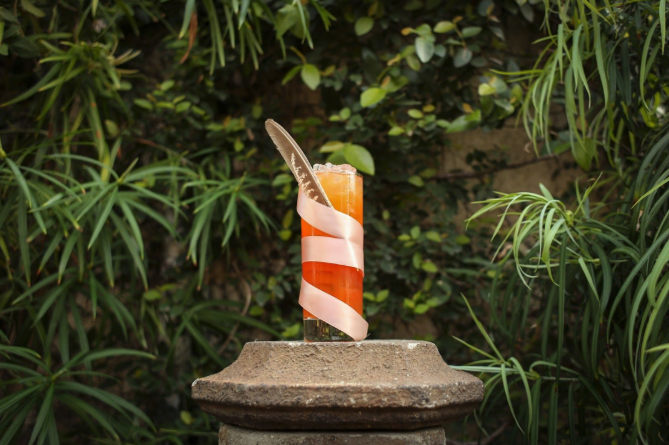 On Friday April, 12 from 7 p.m. to 12:30 a.m. GOT fans can stop by (Big) Bar Island, a nod to Bear Island where a bevy of GOT themed-cocktails will be served. Then move on to the Gazebo of Black and White where you'll be greeted by a hooded figure and possibly a hall of faces. There, you will find the test: a clear potion served from a wooden bowl drink and know your fate. Discover Cersei's Cellar, offering the official GOT wine with Cersei sized pours. Next, step into The General's Tent (aka the map table) and pledge your allegiance to your favorite house. Your answer will determine the special and rare single malt scotch pour you'll receive. Lastly, prepare to go North of the Wall where winter is constant. There, you will find a white walker highball station serving Blue Dragon Fire Cocktails chilled through an Ice Dragon Luge and made with Jonnie Walker White Walker.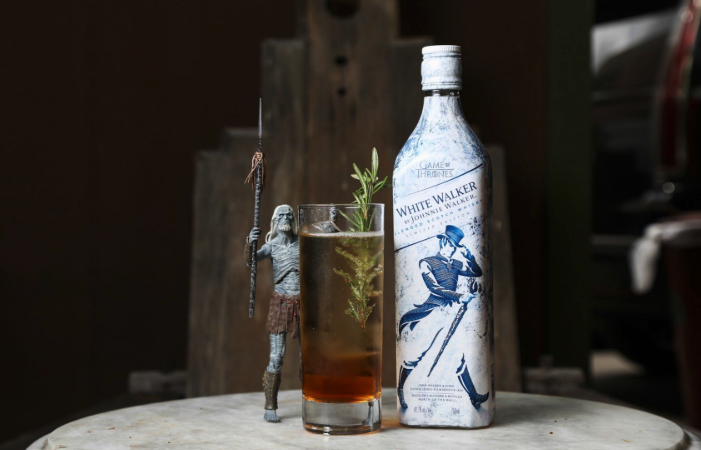 A major surprise we are not allowed to reveal at this time will happen around 8 to 8:30 p.m (let's just say it was inspired by the last episode of season seven)
Admission is free. All beverages are paid for by tokens you can purchase through the cocktail staff or at the Alcove counter. It cost $16 per token ($1 of which go to the hard working staff).
Alcove & Big Bar are located at 1929 Hillhurst Ave. Los Angeles, 90027
---
Want to get our to-do lists straight to your inbox every week? Sign up for our email program. Have an upcoming event you'd like suggest for listing? Drop us a line at [email protected]