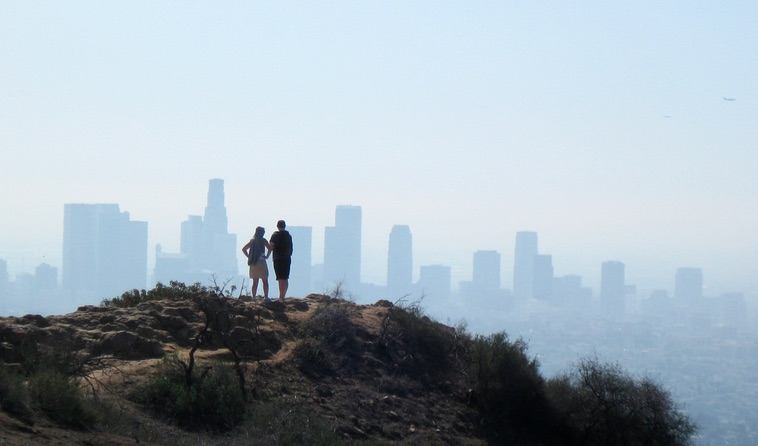 Los Angeles provides no limit of things to do, some awesome and some not so awesome. Since time is precious in this fast paced city we curate a list of things to do in Los Angeles for every weekend that'll help you decide how you want to spend your limited supply of attention (not to mention dollars!).
This weekend, from Friday, January 25 to Sunday, January 27, features the LA Art Show, WhiskyX, a Lunar New Year Festival, California Wine Festival, Pasadena Comic Con, and MUCH more.
Remember you can always go to our L.A. events calendar page to get an updated rundown of what's happening around the city.
Hope you find the rundown useful and, as always, enjoy your weekend!
---
Keep in mind that while we retain complete editorial control of our content, for some of the ticketing options provided we utilize affiliate links and receive a commission if you purchase through our links.
Friday January 25th, 2019
1. The LA Art Show continues at the Los Angeles Convention Center January 23-27 for the West Coast's most comprehensive art experience.
2. Rock on Film Presents: Pink Floyd: The Wallat The Wiltern this Friday. The movie screening will commemorate the album's 40th anniversary.
3. The WhiskyX comes to the Barker Hangar in Santa Monica for an evening of whisky tasting and live music. From bourbon, scotch to rye, WhiskyX is a true whisky lover's paradise. Check for discounted tickets before making your purchase. DISCOUNTED (via Goldstar)
4. dineL.A. returns Jan. 11-25 for two weeks of exclusive lunch and dinner menus at a laundry list of the city's finest eateries. Check out our favorite menus for dineL.A. in our latest post The 17 Top dineL.A. Menus for January 2019.

5. Cats On Glass Gallery is a pop-up from January 18-27 with a purpose, presented by Fresh Step Clean Paws. The "gallery" will feature a cat-lebrity Walk of Fame, a larger-than-life cat display, a yarn pom-pom room, a "me-owm" meditation room, and adoptable cats from spcaLA on view from a glass playhouse. FREE
6. The Rendon Gallery presents BLEND a two day pop-up show (January 25-26) featuring L.A. artist Kelcey Fisher, a.k.a KFiSH in collaboration with other artists. FREE
7. There's a TASCHEN book sale at Crossroads of the World in Hollywood where Angelenos can score up to %75 off display books.
8. Beautycon is offering a pop up experience titled Beautycon POP happening Friday through Sunday featuring immersive galleries, makeup brands, vendors, a salon and other beauty related activities.
9.Greenbar Distillery will open up their facility for a tour of their organic distillery. The tour allows guests to learn about the process of spirit making and taste some of Greenbar Distillery's portfolio. Happening every Friday through Sunday of this month.
10. Everlane will host their "Choose What You Pay, IRL" event in LA at ROW DTLA from January 25 – 27. Shoppers can score steep discounts on some of the brands most beloved styles or choose to pay full price. For every full price purchased item, Everlane will donate and match the difference to United Way's Southern California Disaster Relief Fund.
11. The Groundlings: The Completely Different Late Show is a hilarious improv show by the cast of the Groundlings' Main Company. Audience shout suggestions throughout the night for improvisational scenes performed by some of the best in the business. It's also a testing ground for brand new material for the Groundlings' main show. DISCOUNTED (via Goldstar)
12. 260LA is hosting a beauty sale from Stila, Tocca, Dr. Jart and Artis Brush from January 25-27 in their Beverly Hills shop.
Saturday January 26th, 2019
13. Uncorked: LA Wine Festival returns to the iconic Union Station in Downtown Los Angeles for an evening of wine tasting from over 200 wine and champagne labels from around the globe.
14. The Lunar New Year Festival 2019 comes to Garvey Avenue in Monterey Park from January 26 to 27 to celebrate the year of the pig. This celebration includes food, dance, performances, art and so much more. Admission is free and open to the public.
15. Head to The Redwood Bar in DTLA for (500) Days of Summer karaoke night from 8 p.m. to midnight. Redwood Bar is the original spot where the movie was filmed! Free to attend.
16. The California Wine Festival comes to Santa Anita Park to invite guests to experience wines from across the Golden State while celebrating the exciting past time of horse racing.
17. TheFitExpo returns to the Los Angeles Convention Center January 26-27 with a massive wellness pavilion, fitness classes, celebrity guests and more.
18. The 18th Annual 50 Hour Drive-by Theatre Festival is a three day fest (January 26-28) of new plays performed at LA's most interesting NOHO theatre, Zombie Joe's Underground.
19. There's an Art Therapy & Self-Care event hosted by Los Angeles State Historic Park this Saturday. Guests will partake in some therapeutic art making and a guided meditation. All supplies will be provided. FREE
20. Dreamscape Immersive, the latest contender in location-based virtual reality, has opened in the Westfield Century City mall with three unique adventures that include an alien zoo, a deep ocean dive and an action packed adventure to find a powerful jewel. Open seven days a week.
21. DAPPER DAY + LACMA returns this Saturday for a night at the museum featuring live music, dapper dressed Angelenos, dancing and more.
22. Long Beach Saturday Market presented by The Urban Hive Market welcomes 50+ small business vendors and a food court to The Pike Outlets this Saturday.
Sunday January 27th, 2019
23. Pucker up for Sour to the People a sour beer celebration going down at Angel City Brewery in DTLA this Sunday. Sip on vintage barrel aged sours nosh at food trucks, partake in funky activities like tie-dying and Flavor Tripping. Plus check out the new beer garden opening on the same day. The event is free to attend.
24. Pasadena Comic Con returns to the Pasadena Convention Center for a special day of cosplay and art featuring more than 75 comic book and toy vendors along with artists, creators and celebrity guests.
25. Light Gate, a centennial public art piece created for the city of Manhattan Beach, is a large glass work with varied light effects and a keyhole view facing the ocean. On January 27 and November 14 of each year, the sunset will alight within the keyhole giving viewers an epic art experience that's also photo-worthy. FREE
26. Dine on specially priced lunch and dinner menus at one of SGV's best dining destinations through Taste of Alhambra Restaurant happening January 27 through February 2.
27. 2019 Griffith Park Run Half Marathon & 5K has runners whizzing through Wilson Harding Golf Course, the LA Zoo, the Autry Museum, bypassing horse trails and the LA River.
28. Storrier Stearns Japanese Garden celebrates the Year of the Boar with a day of music, poetry, meditation and art making inspired by Japan, China and Korea.
29. Get an insider look into the fascinating history of North Hollywood during the NoHo Historic Walking Tour, presented by The Museum of the San Fernando Valley. You'll learn about real cowboys, pioneer families, the Spanish conquest, Mexican ranchos, great steam trains and more.
30. Checkout over 200 antique and specialty sellers during the Torrance Antique Street Faire. The fair also features an antique appraisal booth and live musical entertainment. FREE
31. Iron Triangle is hosting a family friendly 3rd anniversary party with arcade games (free play!) root beer for kiddos and more. Parents can bring out their inner kid too, with games like ballon juggling, cookie on face, cup stacking competitions. Free to attend.
32. January is National Menudo Month and Juanita's Foods will celebrate big with Vive La Tradición, a free, family event featuring live musical performances, folkloric dancers, games, and Juanita's Menudo. Happening at Plaza Del La Raza. FREE
33.Friendship Buddies is a weekly stand-up comedy show at the Verdugo Bar in Glassell Park. Come hangout in the back patio, enjoy a cocktail, and LOL to outstanding stand-up comedians in Los Angeles. FREE
Food Pick for the Week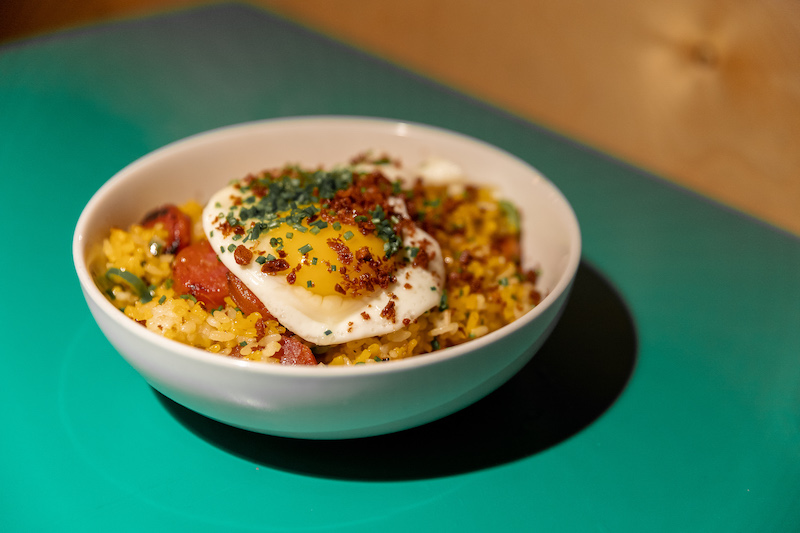 This week's pick by Christina Champlin, Co-Founder of We Like L.A.
Ma'am Sir is a steady hangout for hungry Angelenos on the east side. Right off Sunset Boulevard in Silver Lake, the Filipino-inspired eatery was dreamed up by chef Charles Olalia of RiceBar fame. Not even a year old, the restaurant has already racked up admirers in high places. The L.A. Times gave a glowing review. They were featured in Food & Wine. And Time Out gave it four stars. I've eaten there. It's delicious.
At Ma'am Sir you'll find Filipino food with origins from the Pampanga province. Start with the pan de sal baked in-house served with pandan curd. You will be tempted to get another round, but then you'll remember you've also ordered the most in-demand lumpia in the city. The spring roll is stuffed with shrimp and lardo sausage here, then topped with fresh sea urchin.
While the menu at Ma'am Sir can be a bit of a mystery to those venturing into Filipino food for the first time, there are two dishes that are surefire crowd-pleasers. First, the Hangover Fried Rice sprinkled with Lop Cheung Sausage, ginger-chilli and a sunny side egg will no doubt nurse a night of over drinking, but it's also just a really excellent fried rice dish. Then there's the crispy lechon, one of the most recognized dishes in Filipino cuisine. Crackling pig skin offers crunchy bites filled with savory dark pork meat. It's truly what dreams are made of. At least for me anyway.
Ma'am Sir is located at 4330 Sunset Blvd. Los Angeles, CA 90029
Want to get our to-do lists straight to your inbox every week? Sign up for our email program. Have an upcoming event you'd like suggest for listing? Drop us a line at [email protected]