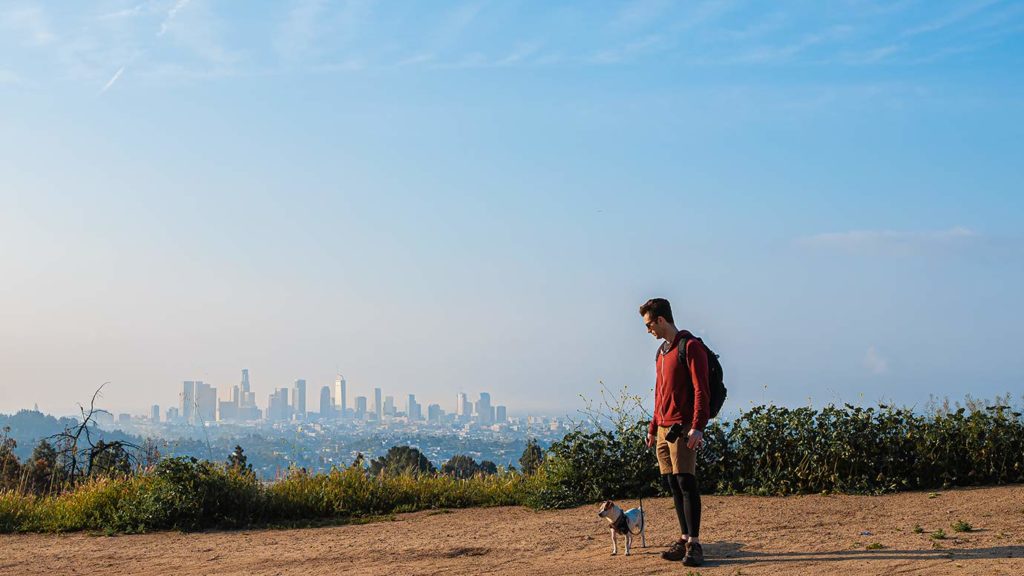 Los Angeles provides no limit of things to do, some awesome and some not so awesome. Since time is precious in this fast paced city we curate a list of things to do in Los Angeles for every weekend that'll help you decide how you want to spend your limited supply of attention (not to mention dollars!).
This weekend in L.A. from Friday, March 6 to Sunday, March 8 features First Friday's at NHM, First-time Fridays at LACMA, The Holi Festival of Colors, Redondo Beach Kite Festival, Free Coffee Bean & Tea Leaf® and MUCH more.
Remember you can always go to our L.A. events calendar page to get an updated rundown of what's happening around the city.
Hope you find the rundown useful and, as always, enjoy your weekend!
*** SPECIAL NOTE: On March 4, 2020 Los Angeles County declared a local health emergency in response to new Novel Coronavirus Activity (COVID-19). Per LA County's press release, although individual risk of county residents contracting COVID-19 remains low, now is a good time to educate yourself on how the virus spreads and go over preparations you should make should the situation escalate, and more extreme measures (such as mandated social distancing) become a requirement. The County's website has many excellent resources, including an F.A.Q. on COVID-19, and general steps you can take to stop the spread of illness, including a guide on proper hand washing. ***
---
Keep in mind that while we retain complete editorial control of our content, for some of the ticketing options provided we utilize affiliate links and receive a commission if you purchase through our links.
---
Friday March 6th, 2020
1. Natural History Museum's First Fridays offer after-hours access to Museum Galleries combined with themed discussions, live performances, DJ sets, and food trucks. This Friday Wajatta the musical duo of Reggie Watts and John Tejada will kick off the First Friday series celebrating their sophomore album, Don't Let Get You Down.
2. The Wizard's Den is an immersive pop-up where aspiring spell casters can concoct their own magical potions. These potions are said to have mind-altering effects when consumed, and non-magical types may know them as "cocktails." Held at a secret location in Hollywood, the pop-up is open Wednesday through Sunday this week.
3. Grand Central Market hosts Friday Night Flights every Friday starting at noon. The special includes a flight of drinks or bites from GCM vendors and a round trip ticket on the historic Angels Flight Railway right across the street for $15.
4. The Los Angeles Marathon (March 8) is sold out but you can still check out the free Health & Fitness Expo (March 6-7.) Taking place at the L.A. Convention Center, over 120 athletic and nutrition exhibitors will be there.
5. Step into the immersive world of Gucci Beauty (March 6-7) as the global luxury brand celebrates the launch of the new Gucci Mascara L'Obscur. Dubbed 'Gucci Beauty Network Studios,' guests can experience a Gucci Guilty diner, a Gucci Mémoire d'une Odeur library and much more. FREE
6. The 22nd Annual NOIR CITY: HOLLYWOOD film festival returns for 10 nights March 6-15 of screenings. Egyptian Theatre in Hollywood, Aero Theatre and American Legion Post 43 will all take park in the festival.
7. Never been to LACMA? First-time Fridays is catered to new visitors to the museum. Simply let the ticket office know you're a newbie and you'll receive a free poster, discounts and a welcome gift. Stop by after 3 p.m. with an ID showing L.A. County residency and get free admission too.
8. The American Cinematheque and Telefilm Canada in partnership with the Consulate General of Canada in Los Angeles and the Quebec Delegation in Los Angeles present CANADA NOW 2020: NEW FILMS FROM CANADA at the Aero Theatre in Santa Monica, March 6-8, 2020.
9. Skyspace Nights returns with a special night with DJ Lani Love & Dial Jess and access to all three floors of the space. Your first drink is free with admission!
10. Patti Smith and her band will perform at the Walt Disney Concert Hall.
11. The New Beverly Cinemas Freaky Fridays matinee this Friday will be Starship Troopers in 35mm.
12. Jonathan Wilson performs live at the Masonic Lodge at the Hollywood Forever Cemetery March 6-7.
13. Gay Asstrology, an LGBTQIA+ Dance Party happening on the first Friday of every month invites queer energy, community, and a love of astrology to The Satellite in Silver Lake. It's Pieces month so everyone under that sign gets free admission to the party.
14. The Groundlings recently debuted an extra rowdy all-new sketch comedy from the Main Company called Bar Fight. The show runs every Friday and Saturday.
15. The Griffith Observatory hosts a monthly forum where some of the most amazing phenomena in the known universe are explained and discussed. It's called All Space Considered and it takes place on the first Friday of every month. FREE
16. Break out that extra black eyeliner because Emo Nite is back at the Echo and Echoplex this Friday with DJ's spinning the best emo tunes all night long.
17. Metro Art presents the soulful sounds of the Healing Gems in a special rush-hour concert this Thursday, from 4-6 p.m. in the Waiting Room of Union Station. FREE
18. Don't Tell Comedy pops up in Santa Monica at a secret location with some of the biggest names in comedy. Performers are kept under wraps and the location will be emailed to all ticket holders. BYOB!
19. It's First Fridays at The Village in Redondo Beach. Merchants and art galleries will stay open till 8 p.m. offering discounts, drinks, food and live entertainment.
20. Free Museum Day: Norton Simon Museum (5 to 8 p.m). FREE
Saturday March 7th, 2020
21. The Holi Festival of Colors (March 7-8) bills itself as the "World's Happiest Transformation Event." So what does that mean? Picture a massive celebration featuring mantra bands, DJ's, interactive Bollywood and Bhangra, a Yoga Melt Down, colors, cuisine, crafts, and plenty of free hugs.
22. The Santa Monica Conservancy hosts a Downtown Walking Tour uncovering the history of the area and its architectural gems. Tickets cost $10 a person. We Like L.A. readers get 25% off tickets from March 1 through June 30 with the promo code WELIKELA.
23. There's an opening reception for award-winning artist/illustrator Eric Joyner latest exhibition Machine Man Memories, at Downtown Los Angeles' Corey Helford Gallery from 7 to 11 p.m. The show promises "To fulfill the viewer's need for robots, donuts and yes, cats." FREE
24. The Ranch Garden at The Huntington hosts Saturday Open Houses, offering a wide range of programs for folks who are interested in gardening and plants. Visitors can enjoy a self-tour of the site (usually not open to public), talk to experts and sample freshly picked fruits and vegetables in season. The weekly Open House is free with general admission to The Huntington.
25. POPSUGAR's Grounded is a day of curated wellness activities, self-care workshops and inspirational panels designed to reinvigorate guests. Special guests include "Tone It Up" duo Karena Dawn and Katrina Scott, Actor Madelaine Petsch, and some of your favorite leaders in fitness, podcast and lifestyle.
26. Get a crash course in craft brewing with Ben Turkel, Master Brewer at Boomtown Brewery this Saturday at Yapa. Taste a selection of Boomtown's menu of Old World-New World beers and enjoy refreshments courtesy of Melissa's Produce and PacFAB Director Tracey Mitchell.
27. The Japanese American National Museum presents Transcendients Community Celebration: Challenging Borders a day of exploring the visible and invisible borders in our world through music, dance, art, speaker series, and interactive activities. New York Times bestseller and Pulitzer Prize winner Viet Thanh Nguyen will deliver the keynote speech. FREE
28. Big 'Cap Beer & Cider Festival returns to Santa Anita Park for a day of sampling craft beers and ciders. Check for discounted tickets before making your purchase. DISCOUNTED (via Goldstar)
29. Stop by La Luz De Jesus Gallery located inside the Soap Plant/Wacko complex for Everything but the Kitschen Sync, an annual juried exhibit of over 160 pieces from 70 artists. There's a reception for the opening from 8-11 p.m. The exhibit runs through March 29, 2020. FREE
30. Descanso Gardens presents Cultivate: Nature Sounds & Wildlife an evening of live music, pollinator crafts, nature talks and activities plus much more.
31. Frankenstein, the classic novel by Mary Shelley, gets a modern facelift in the latest show commissioned by The Wallis Annenberg Center of Performing Arts in Beverly Hills. This weekend will be the show's final performances at The Wallis.
32. LA Plaza de Cultura y Artes latest exhibit "afroLAtinidad: mi casa, my city" helps visitors step into a recreated Afro-Latinx home and explore the personal objects of a Afrolatinidad family living in Los Angeles. The exhibit closes on July 20, 2020 FREE
33. Market Market comes to ROW DTLA with a maker-focused event highlighting top artisans in handcrafted jewelry, apparel, accessories, apothecary, housewares, furnishings, culinary and more. Free to attend.
34. Mixografia presents Wrong is Right: Remembering John Baldessari, an exhibition celebrating the late artist through his collaboration with local print publishers and Baldessari's 1970s video works. The exhibit is on view through April 4, 2020. FREE
35. Vegan District takes place at the Pike Outlets on the first Saturday of each month featuring a vegan food court and marketplace. Entry is free.
Sunday March 8th, 2020
36. The 46th Annual Redondo Beach Kite Festival returns to the Redondo Pier on Sunday for one of the longest-running kite festivals in the United States. FREE
37. Happy Daylight Savings Angelenos! Wescom will be picking up the tab at 23 locations of The Coffee Bean & Tea Leaf® up to $15 per transaction until $2,000 worth of bills are paid at each location.
38. Le Salon de Musiques presents a stage free chamber musical experience with champagne and high tea to follow at the Dorothy Chandler Pavilion this Sunday. Check for discounted tickets before making your purchase. DISCOUNTED (via Goldstar)
39. Enjoy a History Hike to the Roberts Ruins at Solstice Canyon in Malibu. It's an easy one-mile hike and you'll find yourself near the canyon waterfall! FREE
40. Matter Studio Gallery hosts a Restorative Super Moon Sound Bath which will include slow flow yoga, breath-work, essential oil therapy and more.
41. The Los Angeles Museum of the Holocaust and JQ International present a screening of "Dear Fredy," the documentary of Fredy Hirsch, an openly gay Jewish man who helped thousands of children during the Nazi occupation. The film screens at 4 p.m.
42. The Annenberg Space For Photography is sharing four decades of Vanity Fair's celebrity portraits from their annual Hollywood issues as well as captures from past Oscar night parties in their latest exhibit Vanity Fair: Hollywood Calling. FREE
43. Free Museum Day: Museum of Latin American Art, Craft and Folk Art Museum (pay what you can) and USC Pacific Asian Museum (all day)
Food Pick for the Week
This week's pick by Christina Champlin, Co-Founder of We Like L.A.
Finding Laotian food in Los Angeles can be a challenge, but pop-up eatery phakhaothip made things a little easier with their noodle and traditional dinner pop-up series last year. Starting this Friday, March 6, the team relaunches their PhoLaoSouphy noodle pop-up, with pop-ups continuing every Saturday and Sunday all month (plus a bonus day on Friday March 13). For now the menu is under wraps but a look at their Instagram page will give you some details on what to look forward to. The pop-up takes place at event space 88 Monks in Echo Park.
PhoLaoSouphy noodle pop-up is located at 625 N Alvarado St Los Angeles, CA 90026
---
Want to get our to-do lists straight to your inbox every week? Sign up for our email program. Have an upcoming event you'd like suggest for listing? Drop us a line at [email protected]