Having recently been involved in a hiking accident in Malibu (in which I broke my left ankle) I have found myself bed/couch ridden for the foreseeable future. This has made me come to two astonishing confirmations.
One, I obviously no longer need to exercise because nature was clearly trying to tell me something and two, being couch ridden doesn't have to stop you from experiencing Los Angeles in all its glory.
Since I am still in my healing process, and with limited mobility, I have relied on the basics to get me my L.A. fix. Here is a list of some of my findings from my not-so-comfortable Ikea sofa bed.
[RELATED: 7 Underappreciated Aspects of Los Angeles The Haters Get All Wrong]
1. Local TV Isn't the Worst
During this 'down time' I've been seeing a lot of my boyfriend, Netflix. But like most serious relationships, we needed a break from each other every now and then. KTLA proved to be a great friend, especially with the recent coverage of all the rain. It's always good to know what's going on in your hood.
2. The Noise NEVER Stops
Some would say that this an annoyance, but for me this has kind of been a lifesaver. Being able to hear my neighbors yelling and cars non-stop honking reminds me that the outside world has not stopped. Call me crazy but I would much rather listen to the my wanna be singer neighbor than birds chirping in the woods. Although, come to think of it, the ease at which I'm able to hear everyone who lives within 50 yards of my apartment does kind of beg the question…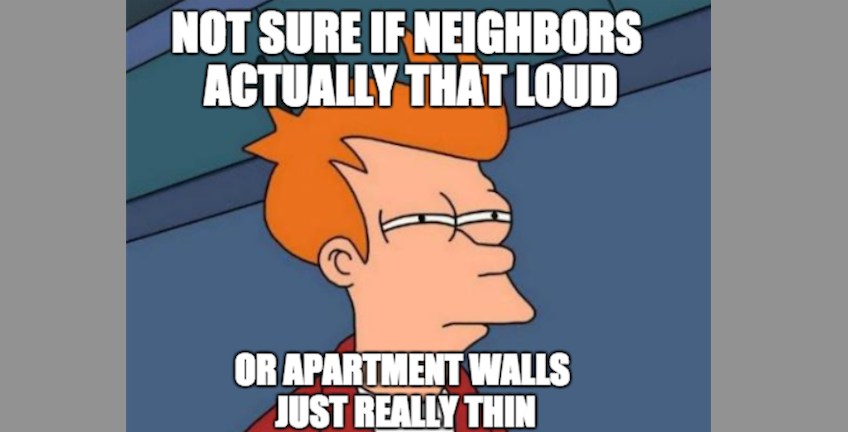 3. KCRW is Awesome
Patience is hard to come by in our social media infused ADD culture, and I admit it's hard for me to fully invest in something for more than five minutes at a time.
Yet because of my recent situation, I've discovered myself religiously listening to KCRW's Which Way, L.A.? Award-winning moderator Warren Olney invites interesting discussions that I did not know I cared about being a L.A. citizen. If it's not on your regularly scheduled listening routine, you ought to add it.
4. You Can Still See the Sights from Your Living Room
Being able to access Instagram accounts are great ways to still see parts of L.A. you miss most.  Here's few of my favorite L.A. hashtags that can help you find the best images to fill your heart with glee (even if you can't be bothered to get off the couch).
#LA4LIFE, #DiscoverLA, #WeOwnTheNightLA, and #LAMasters all give you a glimpse at some of the amazing sights we have in our city.
5. The Beauty of the Traffic Hiatus
Not having to commute, and being able to work from home is a major perk. I've had a couple of friends run small errands for me, and while they are happy to help, they always manage to make a comment about parking or traffic they experienced. No L.A. traffic for this gal.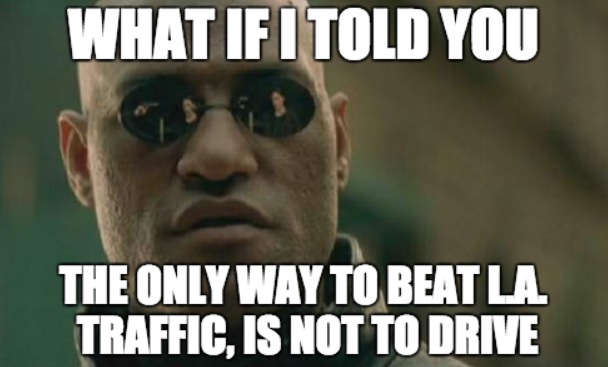 6. The Beach is Never Too Far Away
I never realized how much I would take not being able to go to the beach for granted. Luckily for me, I found a site which live streams what's happening on different beaches in Los Angeles County. Warning: this is considered high on the creep scale, but so worth it if you want to catch some waves. I highly recommend Venice Beach stream.
7. Los Angeles Has a Killer Music Scene
This is an obvious no brainer, but I made it a mission to become more familiar with some of L.A.'s more unknown artists. Buzzbands.la is a great source for upcoming shows, and features some great artists to check out in the L.A. area. I heartily recommend if you're looking for more local music and have some time to kill.
8. We Like L.A. is an Awesome Website / Resource
Call this a shameless plug if you will, but the wonderful We Like L.A. site and its fabulous contributors brought most of my daily information to me. Definitely helped in planning what to do when I finally make my escape…I mean recovery. If you've never really dug deep into our site, check out this Best of We Like L.A. section that includes some of the most shared, and most useful content.
Any other tips to cope being stuck inside in Los Angeles? Let us know what you're doing in the comments below!