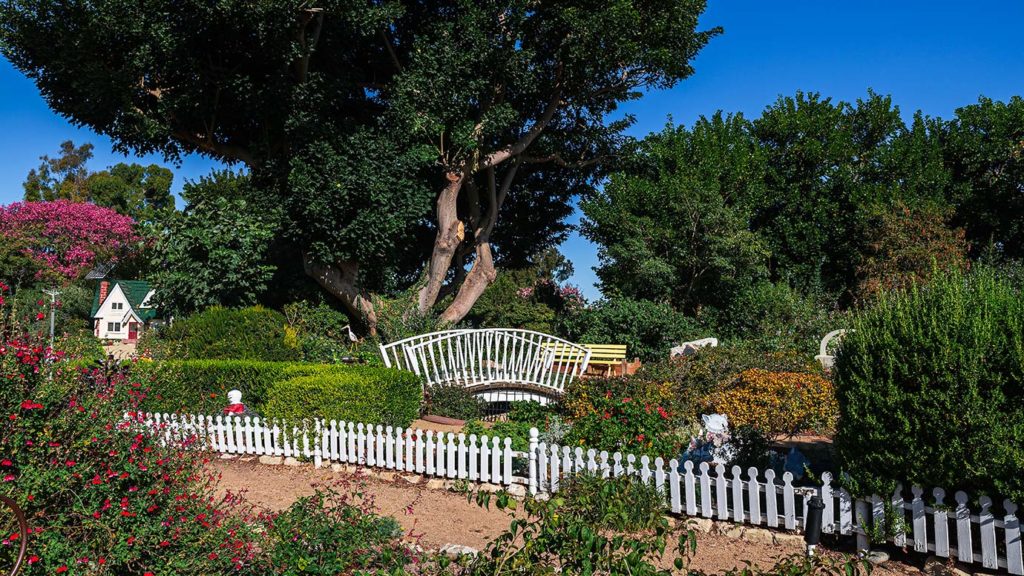 The spring weather is tempting all of us to go outside. As we ride out the current pandemic, Angelenos just need to remember a few simple rules before venturing outdoors. With a little social distancing and a face mask, it is possible for you and others to enjoy nature responsibly.
Rain over the last two months has produced stunning springtime blooms all over the city. Several of our beloved botanical gardens are closed to the public, but two remain open for you to enjoy in real life.
The L.A. County Arboretum in Arcadia and the South Coast Botanic Garden in Palos Verdes Peninsula are both accepting online reservations for specific time slots in advance. Tickets will not be available at the door. Visitors will need a face covering to enter and must practice physical distancing.
L.A. County Arboretum tickets are $15 for adults, $11 for seniors (62+) and students (with ID), $5 for children 5–12, and free for children under 5. Currently, there are four entrance times per day: 9 a.m., 11 a.m., 1 p.m., and 3 p.m. All guests may stay until 5 p.m. Arboretum members can access alternative time slots, including 4:30 p.m. and 5:30 p.m., which allows them to stay until 7 p.m.
Tickets to the South Coast Botanic Garden are $15 for ages 13 and up, $11 for seniors (62+), $5 for children 5–12, and free for children under 5. Time slots run by the hour from 9 a.m. to 4 p.m. The garden closes at 5 p.m.
Picnic areas and benches are still closed off to the public at both gardens. Please also note that neither garden is open for Mother's Day this weekend.
Looking for more things to do outside? Yesterday, L.A. Mayor Eric Garcetti announced several trails, trailhead parks, and golf courses will reopen on Saturday, May 10. Guests will also have to practice physical distancing and wear masks at those locations. Read the details in our post here.