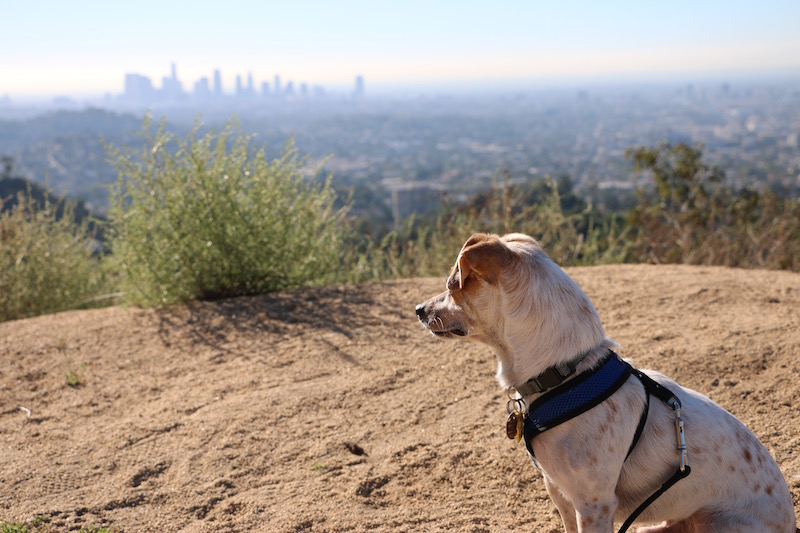 Today, L.A. Mayor Eric Garcetti announced that some Los Angeles retailers, in line with guidelines from the state and county, can open for curbside pickup on Friday. On Saturday, trails, trailhead parks, and golf courses will reopen, except for Runyon Canyon. That means that this Friday, Los Angeles will officially embark on Stage 2 out of 5 of our current COVID-19 crisis.
This also settles any confusion regarding Garcetti's remarks earlier this week, in which he said he didn't expect Los Angeles to begin Stage 2 this week. Those comments came after Gov. Newsom's announcement about the state's transition to Stage 2, but before L.A. County's announcement today at 1:30 p.m. (For a recap of Stages 1-5 and which businesses are included in each, click here.)
Businesses that can reopen Friday include florists, car dealers, and retail stores that sell books, clothes, sporting goods, toys, and music. Shopping malls are not included. Retailers may only offer curbside pickup. Customers won't be able to go inside the stores.
People will still have to practice social distancing and wear facial coverings, including while using trails and golf courses. Garcetti also announced today that starting Monday, passengers on LADOT's DASH, Commuter Express, and Cityline buses and at LAX must now wear facial coverings, too.
Despite this first relaxation of the Safer at Home orders, officials stress it doesn't mean we can gather. Households may hike together, but people who don't live together must remain apart. The most at-risk Angelenos, including seniors and those with underlying health conditions, should continue to stay home.
"We're not moving beyond COVID-19…we are learning how to live with it," Garcetti said. "We're taking steps to safety and these are the first baby steps. These baby steps forward are going to be in all of our hands to make sure they succeed."
If we see a surge in infection, we may have to reverse course. Los Angeles will monitor key indicators as Stage 2 unfolds. You can see those indicators here. They're color-coded, so you can quickly see how we're doing on each item. Red is unsatisfactory, orange is less than satisfactory, and yellow is satisfactory. Green is reserved for only when this crisis is over.
"It won't be a linear process. Sometimes, you have to be prepared that we will move forward. Sometimes we will hold and sometimes we will have to tip backward depending on what this virus does, the season, the outbreak, and the numbers that we see," Garcetti said.
We Like L.A. recently spoke with Casey Schreiner of Modern Hiker about the inevitable reopening of the trails and the best practices for social distancing while hiking. You can check out that discussion below.