As you probably already know we do a twice-weekly rundown of our favorite to-dos and happenings around Los Angeles (pushed out Monday AM and Thursday AM).
However, it occurs to us that sometimes event-seekers just want stuff that's down-and-dirty, cheap-and-easy.
With that in mind, here are 10 quick, fun ideas for this weekend each costing less than $10 that might be good to keep on your radar.
For all prices listed we'll generally note the true cost including any service fees, as sometimes is the case with our ticket-affiliate partner Goldstar.
[IMPORTANT: Want our latest 'things to do' rundowns sent straight to your email inbox? Sign-up for our newsletter program]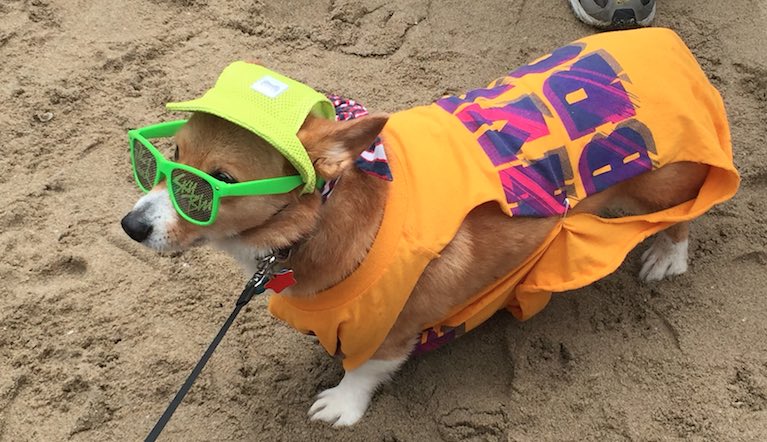 ---
Keep in mind that while we retain complete editorial control of our content, for some of the ticketing options provided we utilize affiliate links and receive a commission if you purchase through our links.
---
10 for $10 or Less
1. [$9] Walter Hill double feature with The Warriors / Streets of Fire at The Aero Theater. FRIDAY
9. [$5] The Script Tease Project at the Improv Studio Theatre. SATURDAY
2.[FREE] All Space Considered at Griffith Observatory. FRIDAY
3. [FREE] First Fridays! around Los Angeles. FRIDAY
4. [FREE] SoCal Corgi Beach Day. SATURDAY
5. [FREE] JANM Free Family Day. SATURDAY
6. [FREE] W Hollywood is hosting a Shopping Bazaar this Saturday to kick off spring and festival season. SATURDAY
7. [FREE] TRASHe: Art of Recycling Exhibit 2017. SATURDAY
8. [FREE] Stand Up and Fight Back: Tactics and Strategies for Effective Creative Activism. SUNDAY
10. [FREE] Free admission days this Sunday for: Museum of Latin American Art and Craft and Folk Art Museum (pay what you can). SUNDAY
5 MORE Options…
Here are 5 other things to do this weekend that may not be under $10 but still are worth knowing about:
Want more? Check out all of our full list of 39 awesome things to do this weekend in Los Angeles or visit the We Like L.A. Events Calendar page.
---
Make sure to sign-up for our email list so you're always in the loop regarding happenings around the city.