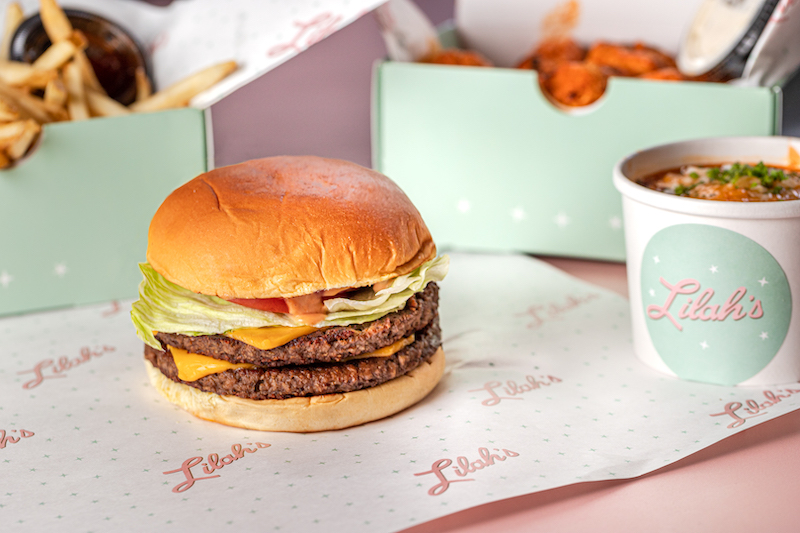 We used to tell you about all the things you could go out and do in Los Angeles on a daily, weekly, and monthly basis. Then, the coronavirus pandemic changed life for all of us, in a thousand small and massive ways. For a while, we posted strictly virtual events to keep you entertained and connected from your home. As the state, county, and city slowly reopen, we'll also include a mix of things you can do outside the house while still abiding by local health orders. We'll still offer plenty of online options for those of you who are self-isolating or who've decided to stay at home for the time being. We'll post a new list of options every Thursday morning. We hope they keep you busy, make you laugh, teach you something, or help you feel less alone.
This week, we've got online trivia, virtual 4th of July parties, dance lessons, fried chicken specials, a drive-through farm tour, free kids' crafts and more. Have something you want to submit for next week? Hit us up: [email protected].
---
Out-of-the-House Events
The Tribeca Drive-In cruises into the Pasadena Rose Bowl for a month-long series of movie screenings July 2-26. Tickets available now.
Concerts in Your Car is a drive-in music series in Ventura. Country act Randy Houser plays live on July 11. See the full schedule and ticket information here.
Beach Eats to Go returns to Marina del Rey on Thursday, July 2 from 5-9 p.m. Order online up to 48 hours in advance from one of several food trucks, pick up your meal, and enjoy. This week's trucks include Roll'n Lobster, Wise Barbecue, The Tropic Truck, and B&R Burgers.
Cinema Pop-Ups is a new drive-in theater series at the Rancho Mission Viejo Riding Park in San Juan Capistrano. The series launches July 3 with Ready Player One at 8:30 p.m. Tickets are $25 per car. More info here.
See artist Lita Albuquerque's site-specific work "Red Earth" The Huntington Botanical Gardens. According to a release: "[T]he installation centers around a boulder capped with bright red pigment placed among towering bamboo in a grove of the Japanese Garden. It is exclusive to this particular time and place and is 'a stand-in for what I am hoping the visitor to feel, a sense of calm in the midst of chaos," Albuquerque said." On view through Nov. 2.
Delilah has a new pop-up drive-thru July 5 & 6 from noon to 6 p.m. It's called Lilah's and consists of burgers, sandwiches, onion rings, salads, sweets, and more (vegan options available). Guests may take their orders home, enjoy them in a socially distanced parking lot, or eat in their cars. You can also get bottled cocktails from Delilah to take home. More info here.
Long Beach and Los Angeles and Orange counties will participate in Burger Week, July 12-18. Select restaurants will offer burgers priced at $10 to $25 available for takeout and, in some cases, dine-in. Find more info here.
The Gentle Barn in Agua Dulce offers a drive-thru program on Sundays through August 2. You'll get a tour of the farm and see its animals from the safety of your car. Tickets are $28 per person and include a vegan lunch. All proceeds go to the Gentle Barn Foundation. More info here.
Alcove in Los Feliz will celebrate its 16th anniversary by giving back to its healthcare neighbors at Children's Hospital through a social media promotion. For every sweet item Angelenos purchase and post on social media with #AlcoveSweet16 from July 6-22, Alcove will give a slice of cake or cookie to CHLA at the end of the campaign.
Online Events
Hola Mexico Virtual Theatre is back with Dias de Gracia (Day of Grace), screening July 2-5. The synopsis: "Soccer World Cup, holy time where anything goes. The world enters a paralyzing vertigo. A policeman, a hostage, a family, corruption, violence, revenge … Three ways to fight to survive." Get your tickets here.
Watch Parked, a documentary about a one-night, drive-in dance performance. The audience stayed in their cars while the performers danced, at least six feet apart and in masks, in a parking lot.
The 94th Annual AmericaFest Celebration at the Pasadena Rose Bowl will go virtual this year on its social media channels on July 4 at noon. The online event includes music performances, a flyover of Pasadena and its historic landmarks, and more.
Starting July 6, The Beverly Center will offer a free kids crafting series. Every other Monday form July 6 through August 17, you can pick up a free kit at the concierge, then watch a how-to video on the Beverly Center's Instagram. This week, you'll learn how to create a hanging butterfly garden.
On July 7 at 5 p.m., Ringo Starr will celebrate his 80th birthday online via YouTube while fundraising for Black Lives Matter Global Network, the David Lynch Foundation, Musicares, and Wateraid. Performers include Starr, Paul McCartney, Sheryl Crow, Joe Walsh and Gary Clark Jr., Sheila E, Ben Harper, and more.
The Paley Center will release Netflix's Unbreakable Kimmy Schmidt: A Conversation with Stars and Creators on July 3 at noon on its YouTube channel. The panel features Ellie Kemper, Tituss Burgess, Jane Krakowski, Carole Kane, John Hamm, Daniel Radcliffe, Tina Fey, and Robert Carlock.
KCET Cinema Series features a screening of the documentary Trans Pecos followed by a Q&A with director Nicol Ragland, producers Anna Rau and Corbett Jones, and host Pete Hammond on July 8 at 7 p.m. Synopsis: "The film documents the impact of the Trans-Pecos Pipeline during the two years of its construction, as oil and gas interests trample on land and water rights and endanger residents along 148 miles in West Texas. As a beautifully rendered cautionary tale, it asks viewers to contemplate not just this specific interest, but the broader meaning of nature and the question of proprietorship."
Grand Park + The Music Center's annual 4th of July Block Party is online/TV this year. The event features appearances from D Smoke, San Cha, Amindi and Ginger Root, Comedy Collective Filipino AF, and more. Tune in at 7 p.m. on ABC7, Channel 36, or on Grand Park's digital platforms. More info here.
The Pacific Palisades will livestream 4th of July festivities online at 8 p.m. Performers include Ben Harper, Rocky Dawuni, Louise Goffin, and more. Watch free on Facebook Live, YouTube, or Twitch.
Honey's Kettle celebrates 20 years of excellent fried chicken with two new delivery-only locations called Honey Drop Kitchen. Honey Drop Kitchen in DTLA will offer specials from July 3-5 to the first 100 orders on UberEats. Limit two per order until sold out. Honey Drop Kitchen officially launches on July 6, also known as National Fried Chicken Day. The specials include:
Friday, July 3 – 2.1 (2 hotcakes + 1 chicken breast filet) for $2
Saturday, July 4 – Starter Pack (1 drumstick, fries, biscuit, pickles) for $4
Sunday, July 5 – 4-piece meal for $6
Another fried chicken special to take advantage of on National Fried Chicken Day is Interstellar's signature fried chicken and waffles. The katsu-style chicken breast is coated with panko bread crumbs and sits on top of a waffle drizzled in homemade maple butter and syrup. The restaurant is typically not open on Mondays, but has made an exception for this fried "holiday." Orders for takeout can be made from 10 a.m. to 3 p.m.
The Grammy Museum offers digital programs and exhibits this month. This week includes MAX, The Immediate Family, Brett Eldredge, and more.
Kritzerland is an online concert to benefit NoHo theaters on July 12 at 5 p.m. You'll enjoy theater and film songs from performers including Daniel Thomas Bellusci, Jason Graae, Norm Lewis, Kerry O'Malley, Hartley Powers, Emily Skinner, Sami Staitman, Adrienne Stiefel, Robert Yacko, and more. The concert is free on YouTube or Facebook Live. Donations welcome.
Laemmle Cinemas presents the virtual opening of Widow of Silence on July 10. Synopsis: "Based on many true stories in conflict-ridden Kashmir, Widow of Silence tells how one woman's attempts to have her husband proclaimed dead unfolds into a nightmare of unending proportions."
Check out Fairyland Foibles from The Wallis Studio Ensemble. It's an 8-episode, interactive digital radio play that you can watch on Facebook. The first episode is available now, while all future episodes stream live on Saturdays, July 4 to August 15, at 7 p.m.
The Pacific Symphony offers a virtual July 4th spectacular at 6 p.m. To watch, register with an email here.
Drew Droege hosts Your Late Night Show Tonight on July 10 at 10:30 p.m. on The Pack Theater's Twitch channel with guest Fortune Feimster.
African Diasporic Rhythm + Song with Rene Fisher presents Day of the Ancestors, Festival of Masks. Use household objects to practice and play drums with Rene Fisher Mims. All ages, free.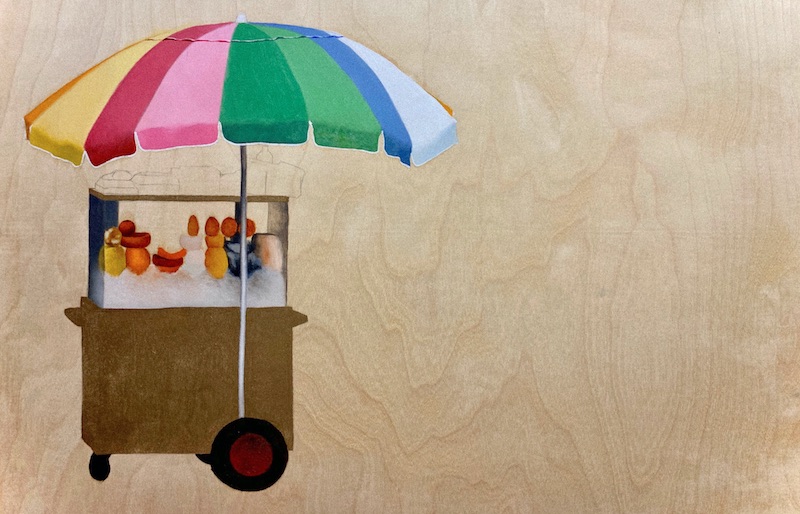 Artists Antonio Pelayo and Isaac Pelayo's "The American Dream" is on view at the Bruce Lurie Gallery from through July 31.
The Elysian Valley Arts Collective presents an online poetry workshop with Rex Weiner and guest poets on July 9 at 7 p.m. Register here.
LACMA@Home offers the film Two Centuries of Black American Art (1976), available to watch online.
Geeks Who Drink has themed online trivia games throughout the month of July. On Wednesday, July 8, you can test your Friends knowledge. Tickets are $6.
The Music Center's Dance DTLA offers virtual dance lessons on Fridays, July 10 through September 4, at 7 p.m.
The Natural History Museum's summer camp program is online this year, exploring topics like the La Brea Tar Pits and L.A. wildlife. Camps include DIY activities, online presentations, and virtual lessons. Register here.
Online standup show Comedy Quarantine is still going strong! Tips from this week's shows will benefit the Trevor Project. Check out @comedyquarantine on Instagram for more details.
On Friday, July 3, join Matter of Wine for a Best Wines of Summer virtual tasting. This week's tasting features white wines and benefits SommCon Relief Project. You can purchase the week's selections at Trader Joe's or BYOB. Tickets are $15.
Union Station Summer Sessions returns with LA Sound Traxx, featuring host Naz Perez and singer/songwriter La Marisoul. Watch on Thursday, July 2 at 7 p.m. on Facebook and YouTube.
Broken Spanish is offering 4th of July grilling kits. Kits include 2 pounds of citrus-marinated flank steak; 2 quarts each of potato salad, esquites, and cabbage salad; 12 tortillas; chips and salsa roja, and tres leches. They're priced at $79 and should feed four. To-go cocktails are also available.