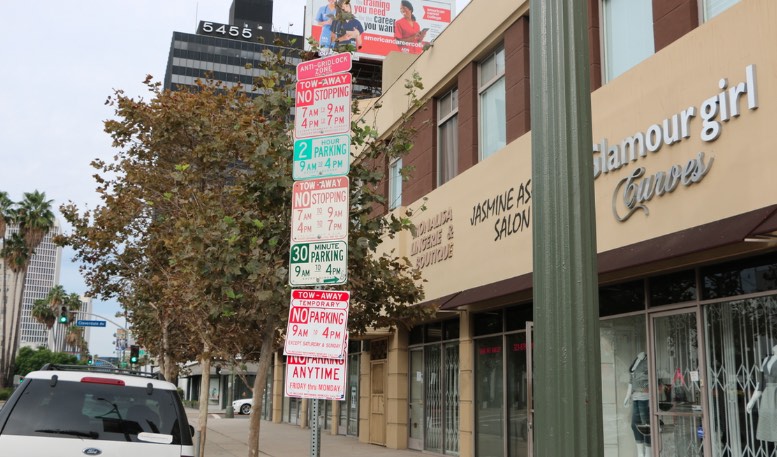 We weren't too keen on street sweeping tickets coming back and neither was L.A. City Council. They voted to extend relaxed parking enforcement through the rest of the month, the Los Angeles Times reports.
LADOT had announced enforcement was set to ramp back up on July 6. But as COVID-19 cases continue to rise and officials urge us to stay home, it only makes sense to make sure Angelenos have a place to park when they're not going out. 
So, as a reminder, though at least August 1, you won't receive a ticket in Los Angeles for:
Residential street sweeping
Peak/rush hour or anti-gridlock zones
Abandoned vehicles (72-hour rule)
Expired registration
Loading zones (white curb) within a 10-minute grace period
Recently expired Preferential Parking Permits
But you could receive a ticket for things that are currently being enforced, including expired meters or blocking emergency access, such as to alleyways or fire hydrants.
If you do get a ticket or already have one, you'll have until August 1 to pay. If you're unemployed or suffering financial hardship, you may be eligible for a payment plan or to have late fees waived. Call (866) 561-9742 for more info.