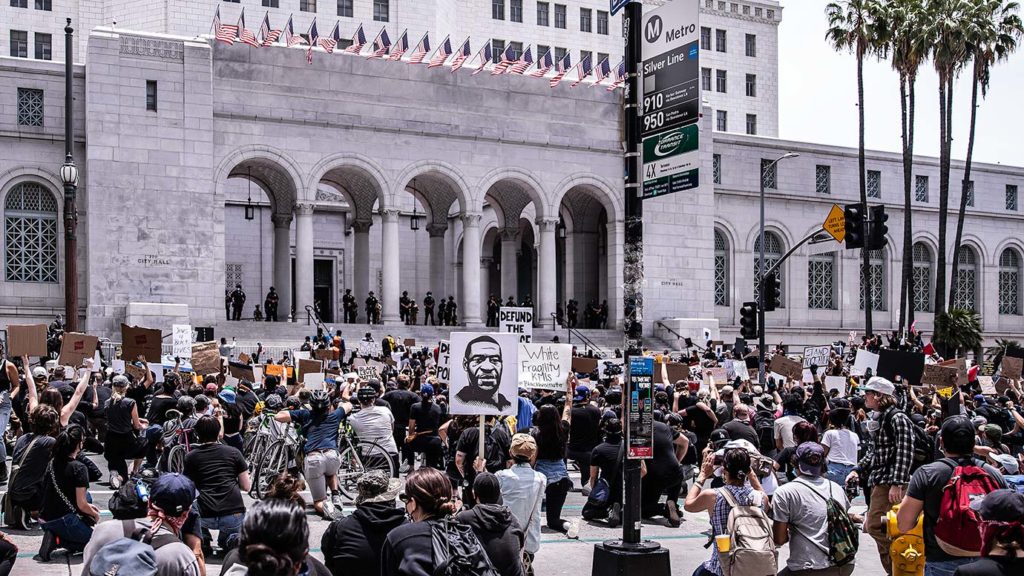 There's been a lot of talk lately about cutting the LAPD's budget and funding other departments instead. On Monday, Los Angeles City Council's Budget and Finance Committee decided to cut over $133 million from the LAPD's budget. It falls between the $100-150 million figure Mayor Eric Garcetti promised when he first announced cuts, but it's far lower than what advocates of People's Budget have championed. 
According to the L.A. Times, this decision will cut police overtime pay and decrease the size of the force to fewer than 10,000 officers. That money will instead save close to 16,000 civilian workers from furlough for at least three months and pump up L.A.'s emergency reserve fund, which took a significant hit due to COVID-19.
Councilmember Curren Price was the only committee member to vote no. Price wanted to cut the LAPD's budget by the full $150 million. He cited the death of Andres Guardado, who was shot and killed by an LASD deputy last week, saying his "tragic death just underscores the conversation that's happening all over the country."
Protestors have been calling for answers regarding Guardado's death, but they may have to wait. LASD has placed a "security hold" on the 18-year-old's autopsy.
According to CBS LA, that $17 million that won't be cut from the LAPD's budget will be used to retain the department's civilian employees and to fund technology improvements.
Of course, before this plan is finalized, the full City Council will need to vote on it.