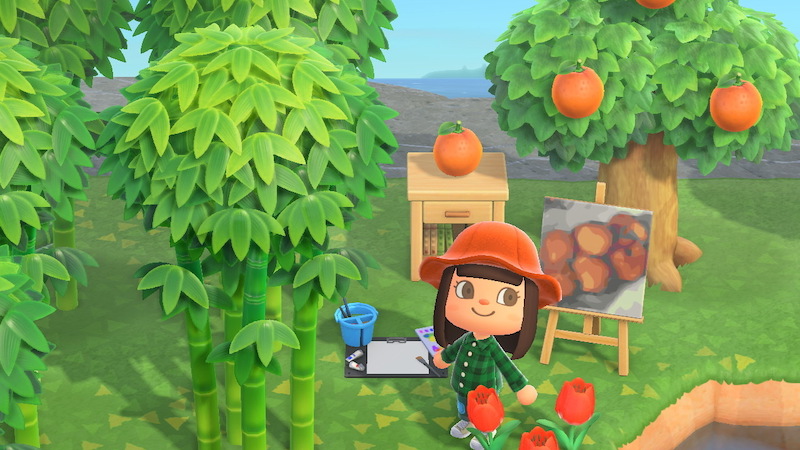 For those of you relaxing with Animal Crossing: New Horizons, the Getty's new Art Generator allows you to use art from its collection on your island. According to a release from the museum, you can now "wear Van Gogh's "Irises" on your shirt, add a Renoir or Monet to your wallpaper, rep Rembrandt on your island flag, or host your very own art exhibition."
The Art Generator tool works on any open-access image in the Getty Museum's collection. Select the piece you want, select the crop you want, scan its QR code, and add it to your game through NookLink. You can also snag open-access artworks from other museums if they're using International Image Interoperability Framework (IIIF), a technology several museums and libraries use to display art online. See instructions on how to do all of that here.
Note that the scanned artwork doesn't appear in the same crisp detail as the original, but a more pixellated, gamified version.
If you add art to your island, you can share it with the Getty and others online. Just tag your screenshots using the hashtag #ACArtGenerator and tag the Getty @gettymuseum. Check out some examples below. (And if you can't still find a coveted Switch, check out some of our other at-home gaming picks here.)