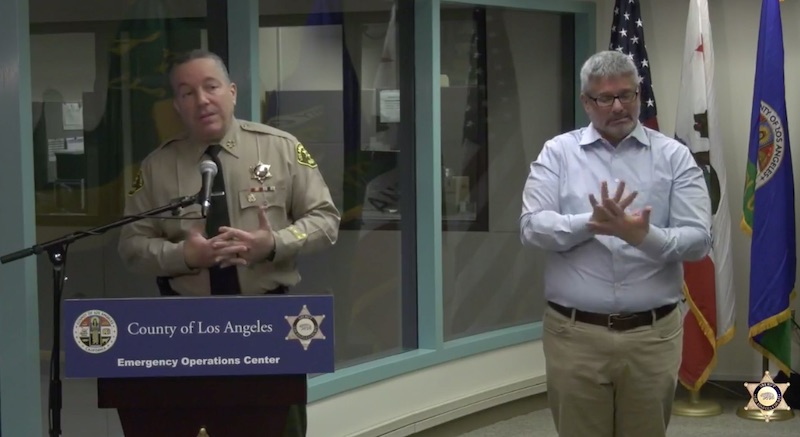 [Update: March 24] The morning after Villanueva's announcement, the LASD announced it would suspend its efforts to close gun shops. Read the new story here.

You may have seen recent photos of area gun shops with lines winding around the building, rivaling even the queues around grocery stores. Today, Los Angeles County Sheriff Alex Villanueva confirmed that gun shops are not an essential business and must close for the time being.
Per the state's Stay at Home and the county's Safer at Home orders, all businesses deemed non-essential must close to the public. Grocery stores are allowed to remain open, for example, but all restaurants must operate as pickup and/or delivery only. This is primarily to ensure that people practice social distancing, or staying six feet apart to mitigate the spread of COVID-19. During an afternoon press conference, Villanueva said there have been complaints about certain businesses that "have not been adhering to…social distancing."
"Chief among them have been gun shops, night clubs, bars, and strip clubs," Villanueva said.
LASD is working to get these businesses to close until the orders are lifted and to close any loopholes between the orders from the state and county regarding what an essential business is. Villanueva said so far, no citations have been issued. But, businesses that fail to comply may lose their business license.
According to the Los Angeles Times, gun sales have been on the rise throughout the country, particularly in California, New York, and Washington—three states with a comparatively higher number of confirmed coronavirus cases.