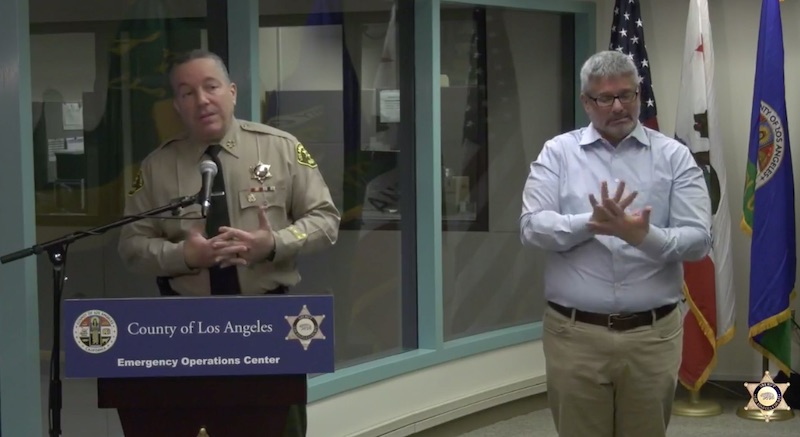 Yesterday, L.A. County Sheriff Alex Villanueva announced that gun shops were nonessential businesses and must close. He also hinted at some "loopholes" between state and county orders that his department would be working to sort out. As of this morning, however, LASD has reversed course on gun shops. This comes after a statement from the L.A. County counsel's office, which said, "Neither the governor's executive order nor the county's Department of Public Health order specifically address gun shops. In interpreting those orders, county counsel has opined that gun stores qualify as essential businesses."
According to LASD's Facebook Page, the department is now "waiting for further information from CA Gov. Gavin Newsom to clarify what qualifies as a nonessential business."
Both LASD's Facebook page and Villanueva's Twitter account link to a Fox 11 news story about the department's decision.
In that clip, reporter Bill Melugin says Villanueva told him he continues to believe gun shops should only remain open to law enforcement and private security, as there are too many first-time buyers panic purchasing firearms they may not know how to use.
For now, however, gun shops may flip on their open signs back on.