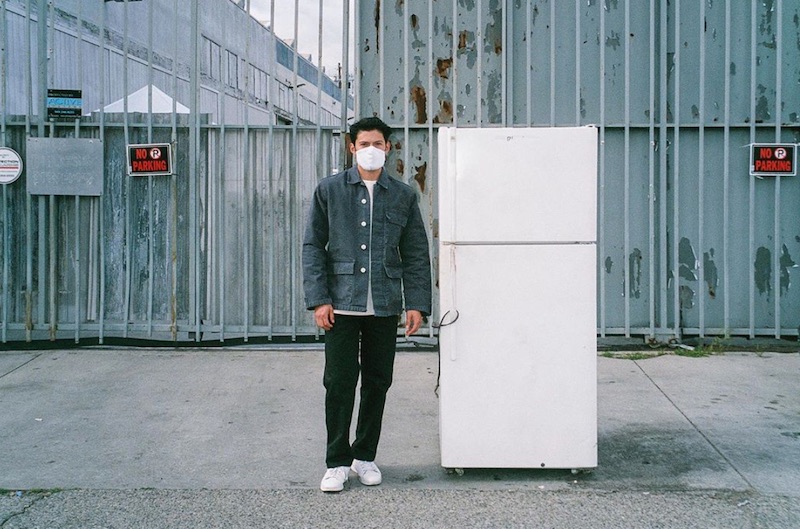 Los Angeles Apparel is open again after an outbreak saw 300 employees infected with COVID-19, four of whom died. 
The Los Angeles County Department of Public Health says that the company has complied with its requirements, which include distancing employees, screening employees for symptoms, mandating face coverings, frequently cleaning the factory, and reporting any new cases. 
The department will continue to inspect the company to make sure it stays in compliance, KTLA reports. 
Los Angeles Apparel was founded by Dov Charney in 2016 after he was ousted from American Apparel following numerous allegations of sexual harassment. At the onset of the COVID-19 pandemic, the company pivoted to also making reusable cloth face masks and medical gowns.
DPH was first alerted to a possible outbreak at the factory on June 19, then shut it down on June 27 after inspectors say they found "flagrant violations" of health orders, including improper distancing and using cardboard as partitions between employees. On July 7, DPH told the company that employees who tested positive on or before June 26 and who were symptom-free could return to work, though the shutdown order was still in place at the time. DPH said Los Angeles Apparel violated the health order again by reopening with new employees. The factory had been shut down since then.
As Los Angeles Apparel reopens, three Los Angeles County food companies—Golden State Foods Corp., Mission Foods, and S&S Foods—have been ordered to shut down due to employee outbreaks. Golden State in City of Industry is a major supplier for McDonald's and had 43 cases. Mission Foods in Commerce had 40 cases and S&S in Azusa had 58.