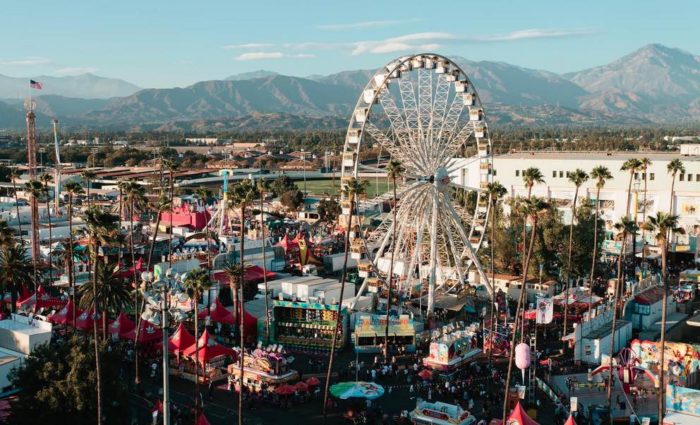 Yesterday afternoon, Fairplex officials announced that the 2020 L.A. County Fair has been canceled due to concerns over COVID-19. The decision comes after consulting with Los Angeles County Public Health officials and in accordance with state restrictions on large public gatherings. The Fair had been scheduled to take place from Sept. 4-27.
Like the L.A. Phil's move to cancel the Hollywood Bowl season earlier this week, the choice to nix this year's Fair comes at a significant economic cost. The L.A. County Fair annually serves approximately 1.1 million guests and has a county-wide economic impact of $324 million, with $58 million in the City of Pomona alone. Staffing for the Fair includes 500 full-time equivalent jobs.
However, it was ultimately the safety of guests that guided the final decision, according to Fairplex CEO Miguel Santana.
"My heart is heavy, for our guests who come out to make memories, our vendors who rely on the Fair circuit for their income, and our employees who work so hard all year long to create this special event," Santana said in a release. "The L.A. County Fair is an iconic event that celebrates the best of Southern California. It is beloved by many. But we had to take into consideration the health and safety of everyone."
The 2020 cancellation will be the first full season closure since the Fair shut down from 1942 to 1947 due to World War II. The Fair also closed once on Sept. 11, 2001, but reopened the following day.
While this year's fair has been canceled, Fairplex will continue to offer community services including drive-thru pantries, coronavirus testing, and free childcare for the children of healthcare workers, first responders, and essential workers at its Child Development Center.
For guests who have already purchased season passes for this year's Fair, there are three options for refunds. Those include future credits, a full refund, or transfer of their purchase into a donation for relief efforts. Refunds for both guests and vendors can be initiated here.