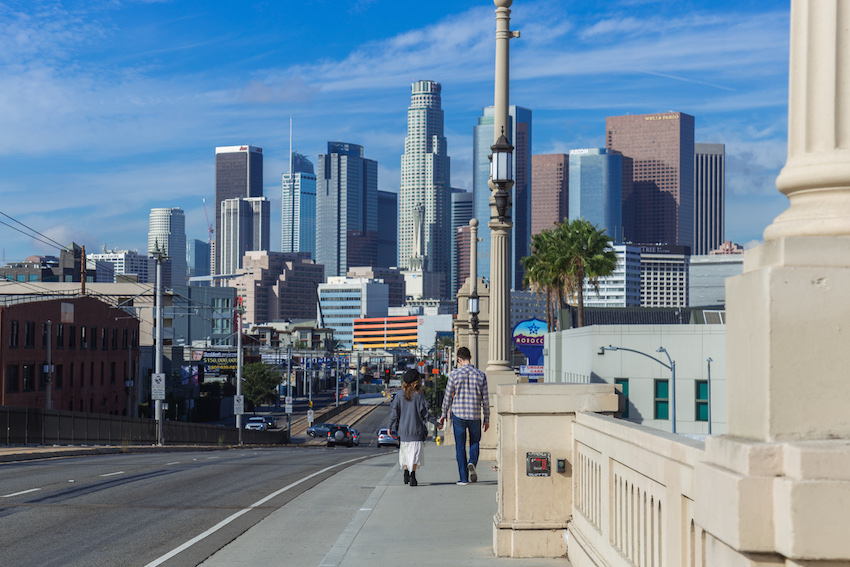 Earlier today during the second meeting of the new Economic Resiliency Task Force, L.A. County Supervisor Kathryn Barger pegged July 4 as a target date for the county's "safe reopening." That date remains aspirational, and, as per usual, it'll be the data that determines if the county is ready to move forward and with what safety modifications.
According to a release from Barger's office, "the July 4 date indicates a goal of the full or staged reopening of retail, restaurants, and malls." The Task Force convened with sector leaders and the Los Angeles Economic Development Corporation (LAEDC) to discuss how the pandemic is affecting various industries and the jobs within them. According to LAEDC president Bill Allen, over 1 million people have filed unemployment claims in L.A. County, with the hardest hit being those in restaurant and retail positions.
During L.A. County's briefing today, Public Health Director Dr. Barbara Ferrer said "we have to do a lot of things right" to actually get to that date. That means continuing to adhere to physical distancing and facial covering requirements right now. Supervisor Hilda Solis echoed that statement.

"Our aspiration is yes, we would like to open up sooner than later, July, yes, possibly, that's a goal. But we have to get there and we have to do it by measurement, scientific evidence and data, and making sure that everyone is adhering to the public health order. As one Supervisor, I have a great deal of concern that some people are not listening to that message."

When officials talk about data, one key figure is a county's positivity rating. That figure represents how many people test positive for COVID-19 out of how many people are tested total. For example, if 100 people are tested and eight test positive, that would be a positivity rating of 8%. By state guidelines, counties may be able to reopen sooner than rest the state if they can meet several requirements, one of which is a positivity rating of 8% or lower. Ferrer estimates that L.A. County's positivity rating was somewhere between 13-15% a few weeks ago, but it's since dropped to 9%. Ferrer said she attributes some of that to the number of asymptomatic people who are now being tested, compared to just those who are visibly sick.

Because the state threshold requires a county to remain at 8% for several days, L.A. is "not quite there yet," Ferrer said, but we can begin to prepare for the possibility.
In short, if reopening further by Independence Day sounds appealing to you, the best thing you can do is hold tight and continue to follow current health orders now. That means practicing physical distancing, avoiding gatherings, and wearing a cloth facial covering when around others.