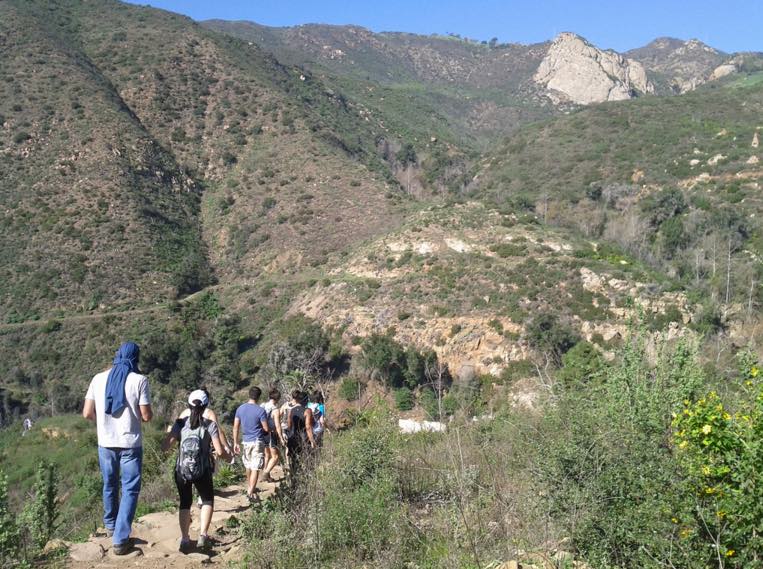 [Update: March 24] Some parks not managed by L.A. County remain open as of this morning. In those cases, facilities are likely closed while outdoor space is still accessible. This includes Griffith Park, though the Observatory and other facilities are closed. Will these spaces also shut down if people crowd them and do not practice social distancing? We'll keep you posted.

This weekend saw Angelenos packing beaches, parks, and other outdoor areas despite strict orders to socially distance themselves. On Sunday, officials announced the closure of beach parking lots and recreation facilities. And this afternoon, Los Angeles County decided to close all hiking trails, too. 
Casey Schreiner, Modern Hiker founder and author of Day Hiking Los Angeles, said he agrees with the County's decision.

"When officials were encouraging people to go hiking as a healthy activity, there was an expectation that we would practice social distancing on the trails," Schreiner said. "Although I strongly believe access to public parks is important for everyone, too many people demonstrated they couldn't follow the rules and guidelines to keep their fellow citizens healthy and safe. It pains me to say, but right now we're better off with the parks closed."
According to L.A. County's Twitter, you may still leave your house to get some fresh air.
You can:
Go for walk or jog in your neighborhood
Walk your dog
Ride your bike
Get groceries, medications, or other essential needs
Pick up takeout from a restaurant
Take care of a loved one
When you do leave your home, you should leave at least six feet of space between you and people you do not live with. Don't bunch up on the sidewalks and allow others to pass from a safe distance. The better we abide by these rules, the sooner, hopefully, it'll be over.

These new restrictions don't just follow video and photo evidence of people gathering outdoors. They also follow new numbers from L.A. County regarding the coronavirus outbreak. Officials cite 536 confirmed cases of COVID-19 as of noon today. At press time, seven people have died due to the virus. Totals of confirmed cases are expected to rise as more people are tested in the coming days.

If you really miss your national parks and hiking trails, you can explore several parks via Google Earth. We know a virtual hike pales in comparison to the real thing, but in these sobering times, maybe it'll give you a little joy.