After our previous post on free places with breathtaking views was  acclaimed universally and hailed as one of the best L.A. lists ever shared a few times on social media, we noticed some comments referencing places we might have missed.
So what do we do? Cry about it? Nah… we just make another list, obviously!
In that regard let us present this follow-up: 10 MORE free places with some pretty incredible views of L.A.
As with the other list, they're all free, they're all amazing, and they're all in Los Angeles.
And yes, we still might not have captured them all, but damn if we aren't making some progress.
Enjoy!
[REMINDER: Group Event Aug 2nd at Baldwin Hills Scenic Overlook]
La Tuna Canyon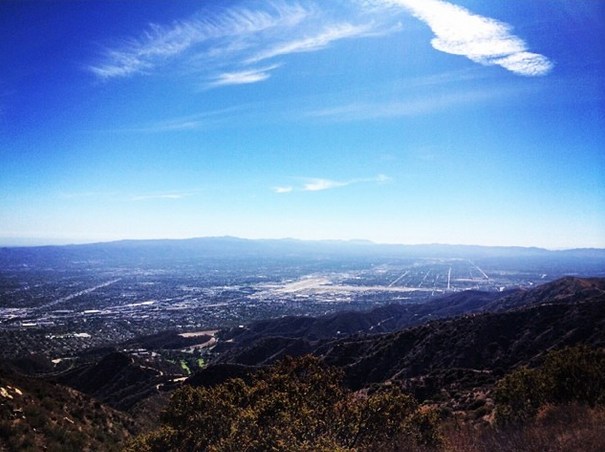 [Photo Credit: sachonacho]
The trail up to the top of the canyon is by no means an easy one, but the views of the San Fernando Valley, Burbank, and DTLA are spectacular. Keep your eyes out for cyclists and the odd snake or two on a hot day.
Additional info on Yelp.
Del Cerro Park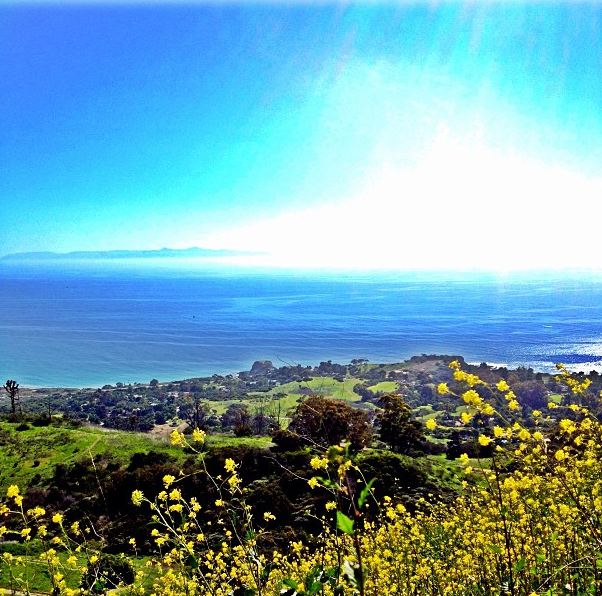 [Photo Credit: kevluv]
There a a few great spots to catch a gorgeous ocean view in Palos Verdes, but the top of Del Cerro Park offers one of the most glorious vantage points.
Additional info on Yelp.
Beacon Hill in Griffith Park
[Photo Credit: danii211]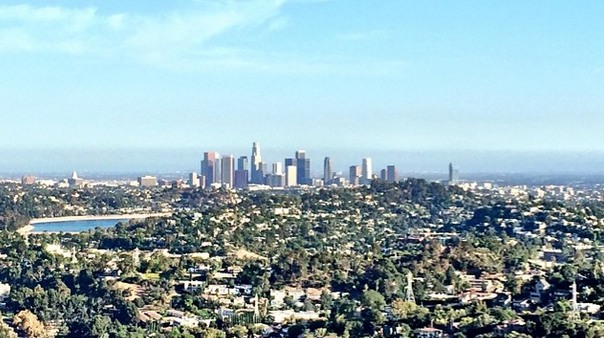 Beacon Hill is the easternmost summit in the Santa Monica mountain range and boasts panoramic views from Santa Monica all the way to Burbank, and of course, downtown Los Angeles.
Additional info on Hikes Peak.
Mulholland Dr.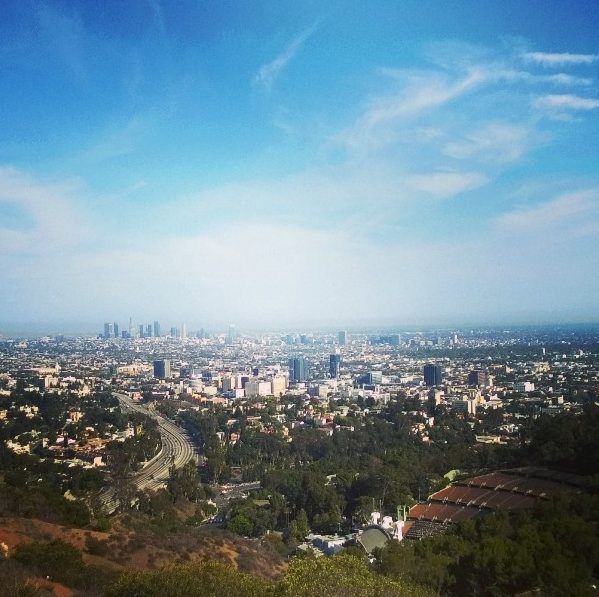 [Photo Credit: nico_d_r]
One of the most iconic stretches of road in all of Los Angeles. There are multiple viewing spots along the way where you can stop and get a great look at multiple perspectives of Los Angeles, including perhaps most famously the Hollywood Bowl Overlook.
Additional info on Yelp.
Ascot Hills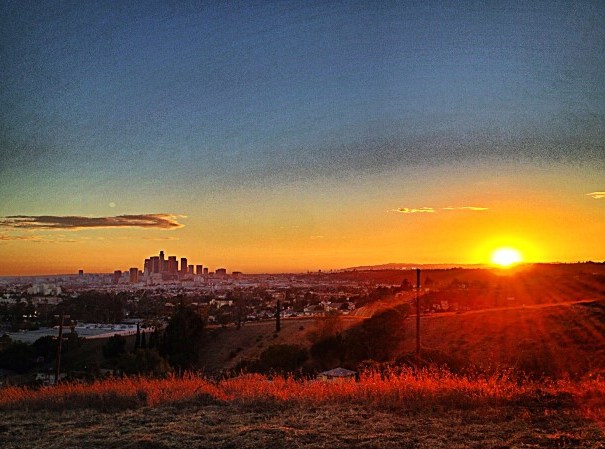 [Photo Credit: masterjaytion]
A hilly park just west of Alhambra and northeast of DTLA offers a great perspective on the skyline at sunset. Dog friendly too!
Additional info on Yelp.
Topanga Lookout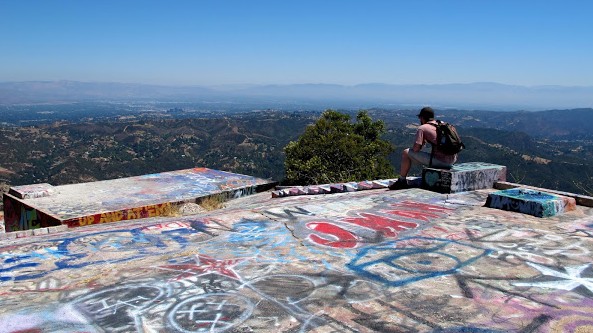 [Photo Credit: 365-la.com]
An old, now graffiti worn, fire tower (or what's left of it) offers you a perch to an amazing view of the southland. Trailhead starts at the intersection of Stunt Rd. and  Schueren Rd.
Additional info at 365-LA.com.
Yamashiro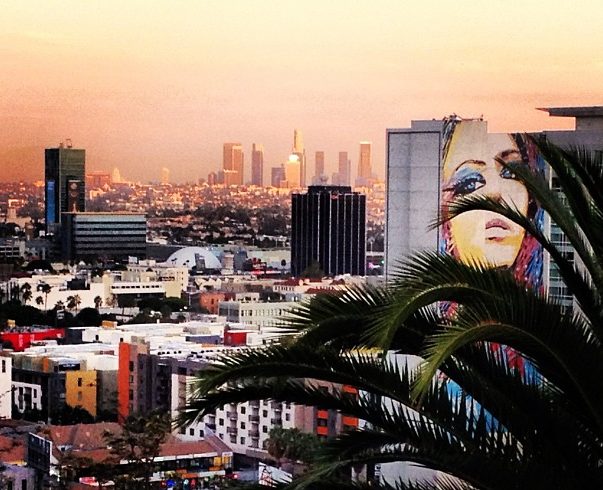 [Photo Credit: kirkpatrickrc]
Yamashiro is a Japanese restaurant nestled in the Hollywood Hills that has spectacular views of Los Angeles.
There is a farmer's market on Thursday evenings during the summer you can attend for free if you want to wander around, people watch, and enjoy the amazing scenery.
Additional info on Yelp.
Sixth Street Bridge (or Viaduct)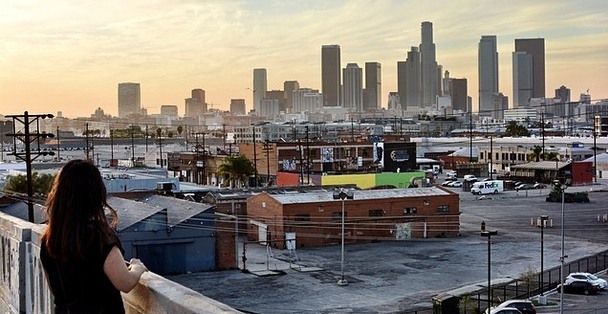 [Photo Credit: cndmo]
There are several bridges with cool views that cross over the L.A. River leading into DTLA, but we think the perspective from the Sixth Street Viaduct is in a class by itself.
Additional info on Yelp.
Inspiration Point (Will Rogers State Park)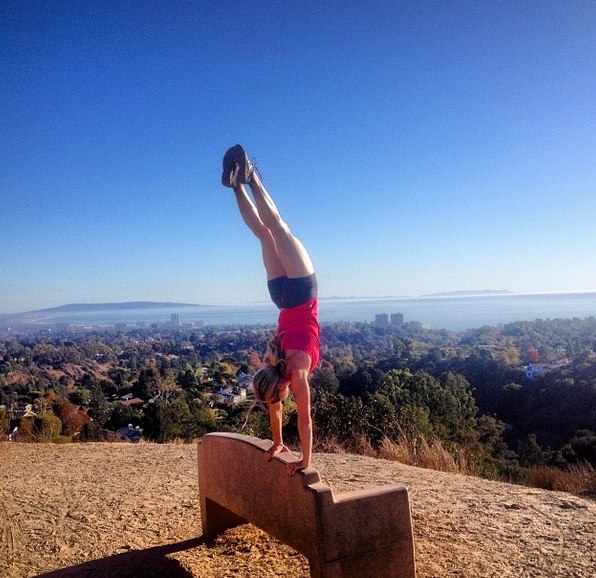 [Photo Credit: jenferruggia]
You don't have to do a handstand to enjoy this marvelous view, just head over to Will Rogers State Park and take a short hike up to the top of the trail.
Additional info at Hikes Peak.
Echo Mountain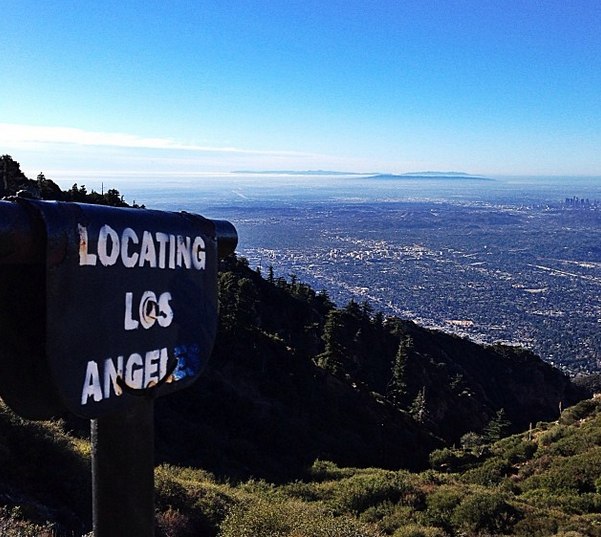 [Photo Credit: lora_lynne]
An Altadena hike of medium difficulty with some amazing views to be gleaned when you arrive at the top.
Additional info on Yelp.
Have even more suggestions for us of great free viewing spots in Los Angeles? Let us know in the comments below!