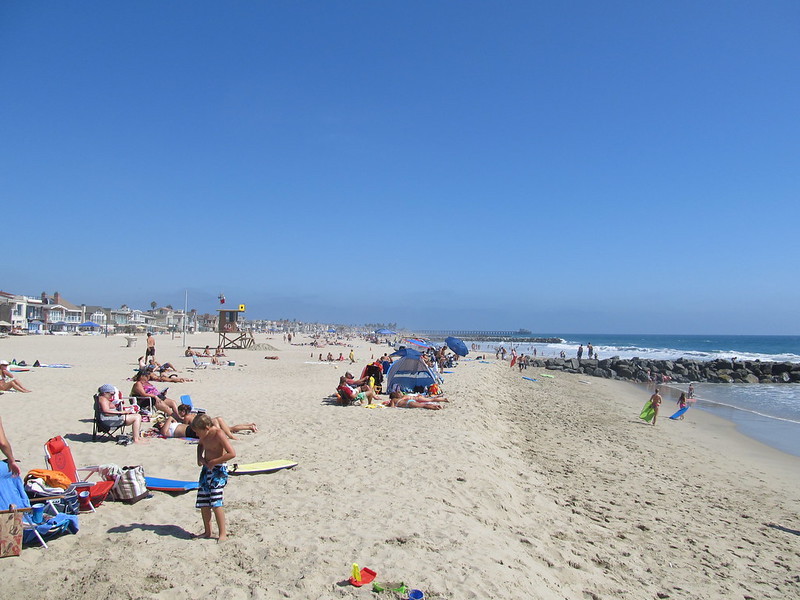 This story has been updated with additional information Los Angeles Public Health
Governor Gavin Newsom was expected to close all state beaches this afternoon. Instead, he only shut down Orange County's beaches.
"Today, we want to make some clarifications," he said. "We're going to do a hard close in that part of the state, just in Orange County."
He said he made the decision after talking to his health directors. One of the prime concerns is that people from outside the area might go to the beach, fail to practice physical distancing, catch the virus, and then spread it in their own communities.
The closure, Newsom stressed, is temporary. He said the state is committed to working with local and state officials to develop a framework and guidelines that allow outdoor recreation areas to reopen "very, very quickly."
Newsom was expected to talk beaches today after a memo went out to state police chiefs the night prior indicating that all state beaches and parks would close. Newsom said today that it was not his memo, but he had reached out to "all kinds of stakeholders," including law enforcement.

"Those that are doing good work, we want to reward that work and that behavior. That should be acknowledged in San Diego and Los Angeles and others that have done an outstanding job. We want to just focus on where there's a problem," he said.

It was Newport Beach in particular that Newsom called out earlier this week after images showed crowds gathered on the shores. According to the Orange County Register, an estimated 40,000 people visited the coast in Newport Beach on both Friday and Saturday. The City of Newport Beach contended that most people, aside from "some clusters of people," were beaching responsibly. That debate aside, Newsom said today that his key job is to keep people safe.
Meanwhile, L.A. County made the move to close its public beaches back in late March after similar reports of crowding. During a daily briefing earlier this afternoon, L.A. County Public Health director Dr. Barbara Ferrer touched on the health order that closed county beaches, and explained why this is not time for the order to be relaxed:
"Beaches are places where lots of people gather," Dr. Ferrer said. "As people are in closer contact with each other there is much more likelihood for there to be spread of COVID-19. This happens both inside and outside."