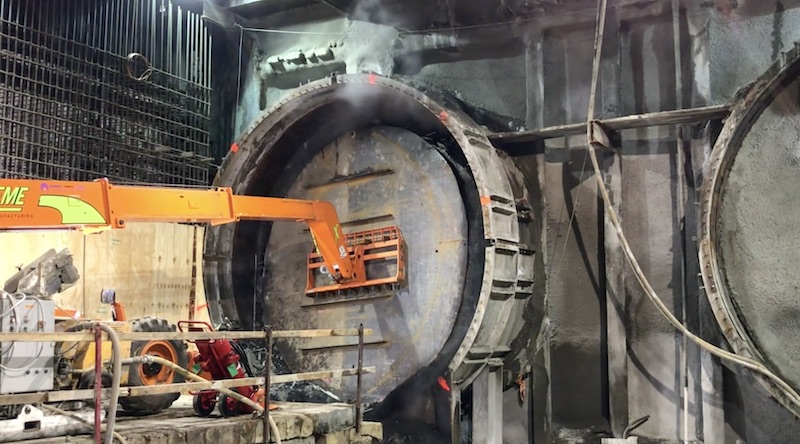 While nearly everything else is shut down, Metro's Purple Line expansion is moving right along. Elsie, one of Metro's Tunnel Boring Machines (TBM), has now reached the Wilshire/Fairfax station, according to Metro's The Source.
Elsie began its journey at Wilshire/La Brea in October, tunneling about 60 feet each day, five days a week. It's now 70 feet below Wilshire Blvd., not far from the La Brea Tar Pits. The tar sands and methane gas in the area make this one of the most challenging legs of the expansion. According to Metro, "Reaching this milestone is a significant win for Metro."
In about eight weeks, a second TBM named Soyeon (after Korean astronaut Yi So-yeon) will also reach Wilshire/Fairfax. Then, they'll move on to Wilshire/La Cienega in Beverly Hills.
The City of Beverly Hills recently announced that due to reduced traffic during the coronavirus pandemic, they'd be closing down a stretch of Wilshire Blvd. to speed up construction. 
Though the digging of Section 1 is expected to wrap by this fall, Section 1 won't be complete until 2023. The entire project, from Koreatown to Westwood, should be done by 2027. You can read more about the Purple Line expansion here.