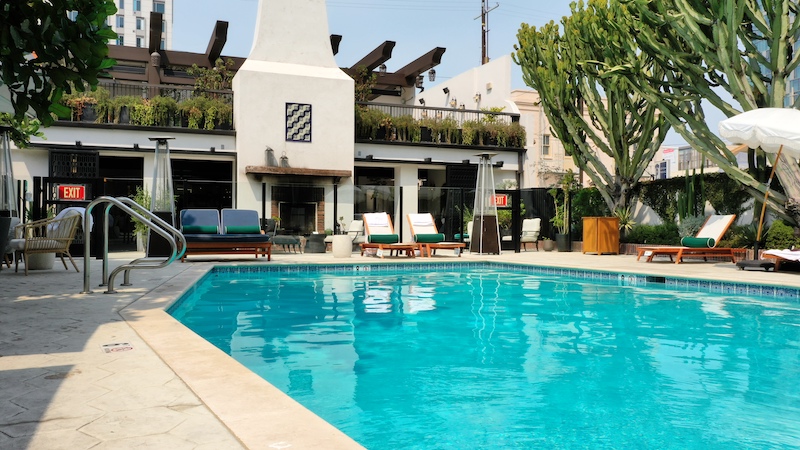 We used to tell you about all the things you could go out and do in Los Angeles on a daily, weekly, and monthly basis. Then, the coronavirus pandemic changed life for all of us, in a thousand small and massive ways. For a while, we posted strictly virtual events to keep you entertained and connected from your home. As the state, county, and city slowly reopen, we'll also include a mix of things you can do outside the house while still abiding by local health orders. We'll still offer plenty of online options for those of you who are self-isolating or who've decided to stay at home for the time being. We'll post a new list of options every Thursday morning. We hope they keep you busy, make you laugh, teach you something, or help you feel less alone.
This week, we've got poolside fitness classes, Halloween scares, outdoor food fests, virtual fundraisers, online gameshows, and more. Have something you want to submit for next week? Hit us up: [email protected].
---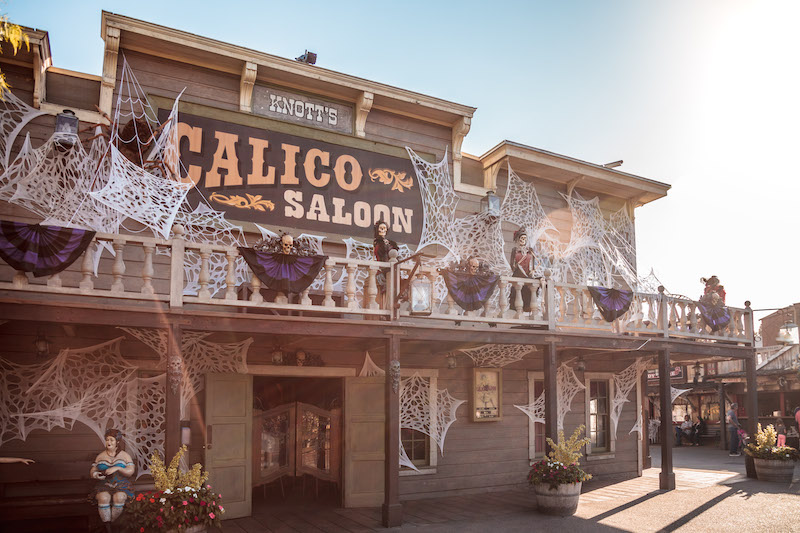 Out-of-the-House Events
Hotel Figueroa is now offering poolside day passes, fitness classes, and Daycation packages for locals looking to get out of the house. Resort passes, which range from $35-$150 for non-hotel guests, include pool access with a reserved lounge chair for four hours, a complimentary smoothie, WiFi, and towels. Add on fitness and wellness classes, private cabanas, and more.
Hollywood Legion Theater at Post 43 launches a drive-in cinema this weekend with screenings of E.T. and The Muppet Movie. Open seven days a week, reservations include popcorn, soda, and candy for each guest. Tickets start at $65 for two people.
Los Angeles Haunted Hayride is a "drive-up" experience this year at Bonelli Regional Park in San Dimas. You'll stay in your car as you drive down the ominous "All Hallows Lane" to your final destination: a narrative, multimedia show that unfolds via lighting, sound, special effects, creepy sets, live actors, and a 40-foot screen. Open through November 1. Tickets start at $49.99.
Knott's Berry Farm's Fall-o-Ween features fall harvest and Halloween décor, themed food, an all-new "Into the Fog" art show, and a Camp Snoopy Trick-or-Treat Trail for junior guests loaded with treat stations and spooky decorations. Choose among 80 food options ranging from savory to sweet. Tastings can also be used on alcoholic beverages if you're 21+. Open Fridays, Saturdays, and Sundays through November 1. Tasting cards are $35 for five tastings. Junior tasting cards (ages 3-11) are $20 and include three tastings. Parking is free. Purchase here.
Beyond Fest at Mission Tiki Drive-in is Oct 2-8. Screenings include The Wolf of Snow Hollow, The 'Burbs, Blue Velvet, Saint Maud, Bad Hair, The Dark and the Wicked, The Reckoning, Psycho Goreman, and more.
"Halloween at Descanso" is a socially distant "pumpkin-filled extravaganza" featuring a winding hay maze, a house built entirely out of pumpkins, a pumpkin arch that leads to a forest filled with pumpkin-headed scarecrows, and colorful pumpkin mandalas. Open October 1-31. Tickets are $4-$15 and must be reserved online in advance.
Nights of the Jack is a drive-thru spectacle of thousands of hand-carved and illuminated jack-o-lanterns at the King Gillette Ranch in Calabasas. Some pumpkins are even assembled to form sea creatures or dinosaurs. Open October 1 through November 1. Tickets are $69 per vehicle (up to seven people).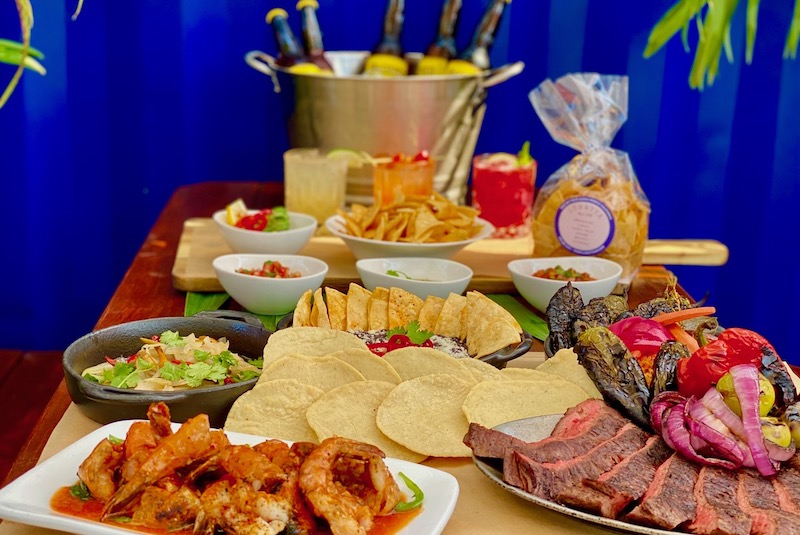 Lunetta is hosting a Puerto Nuevo Pop-up October 7-10. The tasting menu includes campechana, housemade lime-chips with salsa and guacamole, wood-grilled Mexican wild shrimp or carne asada, sweet corn salad, vegetable rice, black beans, and fresh raspberry Tres Leches cake. Available for outdoor dining or takeout starting at $58/person. Margaritas and beer add-ons available. Reservations recommended.
On National Taco Day, Casa Vega and Fall Out Boy are partnering on a month-long special. "Sugar We're Going to Get Tacos" are crispy corn shells "filled with ground beef or shredded chicken, homemade queso sauce, Cool Ranch Doritos, pico de gallo, all topped with a cilantro ranch crema drizzle." They're $7 each, while combo plates and full kits are also available. A portion of proceeds benefit No Us Without You. Outdoor dining and takeout available.
On October 1 from 6-9 p.m., Ayara Thai Cuisine will host a Mid-Autumn Festival with mooncakes, tea, and traditional activities in front of the restaurant.
Le Jardin at The Culver Hotel will reopen for weekend brunch accompanied by live jazz on October 3. Signature dishes include Pork Belly Croque Madam, Lobster Avocado Toast, Chicken & Waffles, and Lemon Ricotta Pancakes. Reservations recommended.
Councilmember Gil Cedillo's drive-in movie this week is Frozen 2 at Academia Avance in Highland Park on October 2 at 6:30 p.m. Proceeds will support Academia Advance's Grab and Go Program and Friends of Mt. Washington's Community for Anti-racism Education. Admission is $25 per car. Food is available for purchase. Call 213-440-7038 to reserve.
Heidi Duckler Dance (HDD) presents THE QUEST, 10 evenings of safely-distanced original performances October 1-10. Locations range from walk-up to drive-in spots all over town. Masks are required. Tickets are $35-$400. RSVP here.
Art online doesn't always convey the same feelings as viewing it in-person. Luckily, several Los Angeles galleries are currently offering socially distant, in-person visits as long as you make an appointment in advance.
Mel's on Sunset Boulevard will host drive-in movie nights every Sunday from through October 11. Tickets are $30 per car plus the driver, then an additional $30 for each adult. Kids are free. Mel's servers will take your food orders from your car.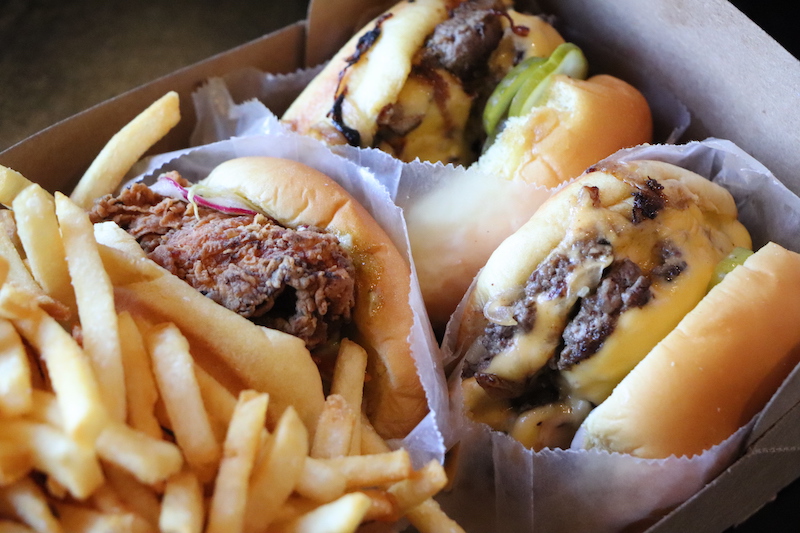 The Win~Dow Venice Boardwalk is a new takeaway burger spot. Stop by for burgers, chicken sandwiches, grain bowls, fries, and ice cream. Everything costs $8 or less!
NeueHouse and Fotografiska present artist Andres Serrano's Infamous September 24 through October 6 at NeueHouse Hollywood. Per a release: "Infamous is a photographic exploration of the long history of deeply rooted racism in the United States. Throughout his illustrious career, Serrano has directly confronted the zeitgeist with provocative works. In this exhibition of over 30 photographs of racist artifacts, he continues to hold a mirror to the nation's recent, dark past."
The Abbey presents Italian Night at Abbey Road on its outdoor dining place every Tuesday from 6 p.m. to close. Italian night features Italian wines and spirits, digestif, drinks, and half-off select bottles of wine.
Barry's brings its high-energy cardio and strength interval training moves to the Beverly Center starting this week. Classes will take place in the valet parking lot on the first floor of Beverly Center. Participants will all be eight feet apart. Headphones will be provided for a silent disco soundtrack. The space and materials are deep-cleaned with hospital-grade, EPA registered disinfectant for each class.
L.A. County Parks is creating scenic routes for families to enjoy walking, biking, scootering, and skateboarding. They're available in various areas on Thursdays between 5-8 p.m. and on Saturdays from 9 a.m. to noon.
"To Protect & Serve? Five Decades of Posters Protesting Police Violence" is now on display through October 2 at the 18th Street Arts Center (Airport Campus). Open by appointment only, but you can see lots of content online, too.
Magic Asphalt, a drive-in comedy series in the Magic Castle's parking lot, returns this Friday, Saturday, and Sunday.
YEA! Impact and The Andaz West Hollywood offer "The Sunset Strip Presents Late Night Drive-In," a series of drive-in theater shows that mix comedy, musicians, and movies on Fridays and Saturdays from 7-10 p.m. More info on the series here.
At-Home & Online Events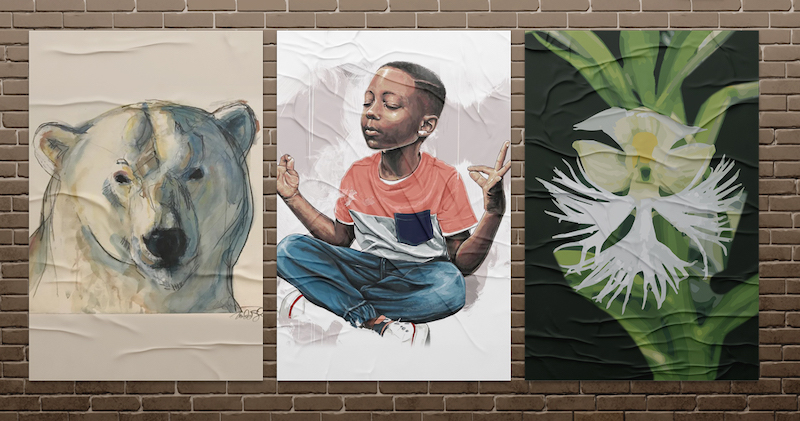 Pepperdine University's Fine Arts Division presents Polar Bears, Black Boys & Prairie Fringed Orchids by playwright Vincent Terrell Durham on Thursday, October 1 and Friday, October 2 at 7:30 p.m. and Saturday, October 3 at 2 p.m. Tickets are free, but you must register. Synopsis: "A liberal white couple host a cocktail party at their renovated Harlem brownstone. The guests include a Black Lives Matter activist, his white partner, a Harlem native named Shemeka, and the mother of a slain 12-year-old Black boy. As the precarious party devolves into a tempest of assumptions and accusations, topics range from underweight polar bears, saving the planet, and gentrification, to racial identity and protecting the lives of Black boys."
On October 6, Zocalo Public Square will host "Has Hysteria Conquered America?" Per a release: Essayist and novelist Pankaj Mishra, author of Bland Fanatics: Liberals, Race and Empire, and The Atlantic senior editor Ronald Brownstein will discuss "whether the United States has lost its political mind." Register here.
Comedian and actor Blaze Mancillas's new podcast, Let's Get Lit, will feature Mancilla reading a chapter of H.G. Wells's War of the Worlds while a guest comic will interrupt to joke, comment, or ask questions. The series kicks off October 7 with guest Judah Friedlander.
This week from [email protected]: Yoshitomo Nara's first international retrospective was delayed due to the pandemic. Now, LACMA will offer the exhibit virtually. On October 11 at 5 p.m., curator Mika Yoshitake tours the exhibit followed by an interview with the artist. RSVP here.
Catch The Woody Guthrie Story on October 3 at 4 p.m. from Will Geer's Theatricum Botanicum. Per a release: "This unique and engaging musical portrait frames his life story as well as his relationship with Will Geer through a variety of songs and selections from Guthrie's published and unpublished writings. Grab a tambourine or guitar and sing along to this glorious slice of Americana performed from our living room to yours." Free tickets are here.
The Getty present Nourishing Genius: Food and Wine in the Time of Michelangelo on Sunday, October 4 at 2:00 p.m. Per a release: "Michelangelo was wined and dined at the tables of popes and patrons. He also owned a vineyard, a cheese cave, and an orchard. Join Fred Plotkin, specialist in Italian gastronomy, opera, and history, and Getty drawings curator Julian Brooks as they travel back in time to explore the fascinating connections between art, food, drink, and this incomparable Italian Renaissance artist."
While Two Bit Circus' incredible arcade remains closed, they're offering several remote games and experiences. They include a weekly interactive gameshow every Thursday at 7 p.m., a dating game, and custom Halloween, holiday, or birthday-themed experiences you can book with friends. Check them out here.
October 2-9, The Holocaust Museum presents "The Ushpizin of the Silver Screen," an exhibit from artist and filmmaker Tiffany Woolf, in the museum's memorial garden in Pan Pacific Park. Per a release: "The exhibit "is a reinvention of the traditional Sukkah as an old-time Hollywood era movie house, projecting stories on screens to commemorate this unprecedented time and to give voice to the community. The installation… will include interviews and images from Reboot's Silver Screen Studios project with its three original series "Dispatches From Quarantine," "Coming of Age" and "The Last Act," including the final interview with Carl Reiner as well as an interview with Norman Lear. In addition, it will include "Voices of History" Holocaust survivor films from the museum's collection." Free.
Journalist, podcast host, and Cartwheel Art tour guide Hadley Meares will host a live Zoom presentation on famous L.A. women in food. Per a release: "You'll hear stories about several famous foodies who've made their mark on Los Angeles, including Mama Weiss, Vera Richter, and the still kicking Madame Wu. Hadley will share a few of their most famous recipes as well." Free. Register here.
The Latino Theater Company presents an archival video showing of Evelina Fernández's play The Mother of Henry. Synopsis: "Travel back to the working class melting pot of East LA of the 1960s where five diverse employees in the returns department at the iconic Boyle Heights Sears form a tight bond as they cope with upheaval in their personal lives, their community and the rapidly changing world around them during the course of one tumultuous and historic year – 1968." Streaming at thelatc.org through October 8.
From the California African American Museum, "A Place to Belong: Queer Desire in the Black Church" features Enunciated Life artists Ashon T. Crawley and Shikeith. They'll talk about "how their works in the exhibition investigate elements of desire, longing, and loneliness through the lens of queer embodiment within Black spiritual spaces." The conversation takes place on Zoom on October 8 at 5:30 p.m.
The NoHo Arts District and PadPlay Games present Quarantine Quiz, an interactive game show taking place online every Thursday at 7 p.m. $17 per player.
Alternative Theatre Los Angeles (ATLA) and LA Stage Alliance (LASA) present "Together LA: A Virtual Stage Festival" October 1-17. 34 theater companies offer several new 10-minute works, specifically made to be watched online. Free on Twitch.
"Agents of Influence" is a free interactive, online game that launches on October 4. Synopsis: "The evil Dr. Disinfo is planning to poison Hawaiian pizza around the country. If ingested, it turns people into robo-zombie-werewolf-vampire-mummies. The only thing standing in his way is you: our new agency recruits. This is your chance to save the world." Players must complete a short mission each day to face off against Dr. Disinfo on the 10th. Register here.
The 18th Street Arts Center's Virtual Gala 2020 is on October 3, featuring performance, video arts, and experimental film curated by Jheanelle Brown. Per a release: "The evening will present a series of future visions through the eyes of artists and filmmakers in a live virtual experience." Tickets are $100.
Ron Funches, Maggie Maye, and Johnny Pemberton appear in a new comedy gameshow hosted by Ever Mainard on October 2 at 6 p.m. Your Turn, Go! is a fundraiser for Dynasty Typewriter where audience members complete against comedians. Expect trivia and scavenger hunt-style competitions. Tickets are $5 general or $10 Generous here. To be part of the show, email [email protected].
Los Angeles-based comedian Nick Skardarasy's "Thin Walls – An Evening With My Neighbors" is a 30-minute standup special shot completely in the courtyard of his apartment building, featuring interviews with his neighbors throughout.
In honor of Hispanic Heritage Month, chef-driven global online cooking platform IMPASTIAMO has partnered with Discover Mexico and Tequila Herradura to host free cooking classes with top chefs. On October 7, Chef Ruffo Ibarra will be cooking live from Tijuana. Registration is free and the ingredients needed are listed online. Guests can also purchase a special promotion kit to be delivered before the class (prices vary). Kits include a 375ml bottle of Tequila Herradura (one bottle per kit of either Silver, Reposado, Anejo, or Ultra) and the ingredients for each registered class. The series is 21+ and will take place on Zoom.
"Smorg Delivered" offers contactless, free delivery of favorite Smorgasburg LA vendors through Grubhub every Saturday and Sunday through November 1. Participating vendors include Amazebowls, Cena Vegan, Sticky Rice, Tacos 1986, Ugly Drum, Bahn Oui, Guelaguetza/I Love Micheladas, Maury's Bagels, Love Hour, and more. Customers can use the code SMORG2020 to get $5 off orders of $15 or more. The first 2,000 will receive their order in a reusable Grubhub x Smorgasburg LA tote bag.
The Ford Theatre is going virtual this season with a series of free events now until December 8. From world-class dance performances to in-depth discussions and spectacular live music, most of the events can be streamed on Facebook and YouTube.
The City of West Hollywood and Classical Theatre Lab offer their costumed readings of Mae West's "The Drag" for free on YouTube. Donations to Classical Theatre Lab are accepted.
Pasadena Playhouse has launched PlayhouseLive, a streaming platform that will showcase live theatrical works and performances. Check out what's coming up here.
The 14th San Pedro ♥ Festival of the Arts is online through October 4, feature 19 curated dances/companies.
Take a tour of historic places in DTLA with the Los Angeles Conservancy. They host ticketed Zoom tours every Wednesday and feature beloved buildings like Bradbury Building, Million Dollar Theatre, and more.
Through October 4, recent grads can submit an original design for a Vita Coco billboard at Sunset and La Cienega. The first 100 submissions will receive a free year-long submission to Squarespace, the top 10 participants will get $1,000 cash to build their portfolios, and the winner will receive a full-time junior designer job with Vita CoCo. More info here.
"Dollmakers VII: Folktales" is now online via Cactus Gallery featuring Anima ex Manus Art Dolls. It's a perfectly eerie show to get you ready for Halloween. Check it out here.
The Ford's State of LA! series features conversations with culture makers, entrepreneurs, and thought leaders in L.A.'s art scene. Watch on YouTube.
CAP UCLApresents Forced Entertainment's Complete Works: Table Top Shakespeare: At Home through November 15. Via a release: "In 2016, CAP UCLA presented Complete Works: Table Top Shakespeare, which comprised condensed versions of all 36 of the plays of William Shakespeare over six days on the stage of Royce Hall. Each performance was limited to a maximum of 100 people, so many of our patrons were unable to attend. For our 2020-21 Season we are pleased to be able to once again share all 36 plays with our audiences—only this time they will be the at-home versions where the six performers will restage the project online direct from their kitchen tables, each currently isolated in different places including Sheffield, London and Berlin." See the full schedule here.
Grand Park's Easy Mornings focus on personal wellness. The online presentations take place on Saturdays from 10-11 a.m. through October 3. Log on for stretching exercises, photography tips, coloring sessions, performances, and weekly features on local artists and food trucks. See more here. Watch on YouTube (@GrandParkLosAngeles) or Facebook Live (@GrandParkLosAngeles).
The Los Angeles Philharmonic Association and KCRW present World Festival at the Holiday Bowl, a radio broadcast series of previously recorded live concerts. Tune in on Sundays from 6:30-8:30 p.m. through October 11 for a different concert each week. This Sunday, it's Flying Lotus and Santigold. Online listeners, here's your link.
Long Beach Food & Beverage presents virtual cooking and cocktail classes. See what's up next here.